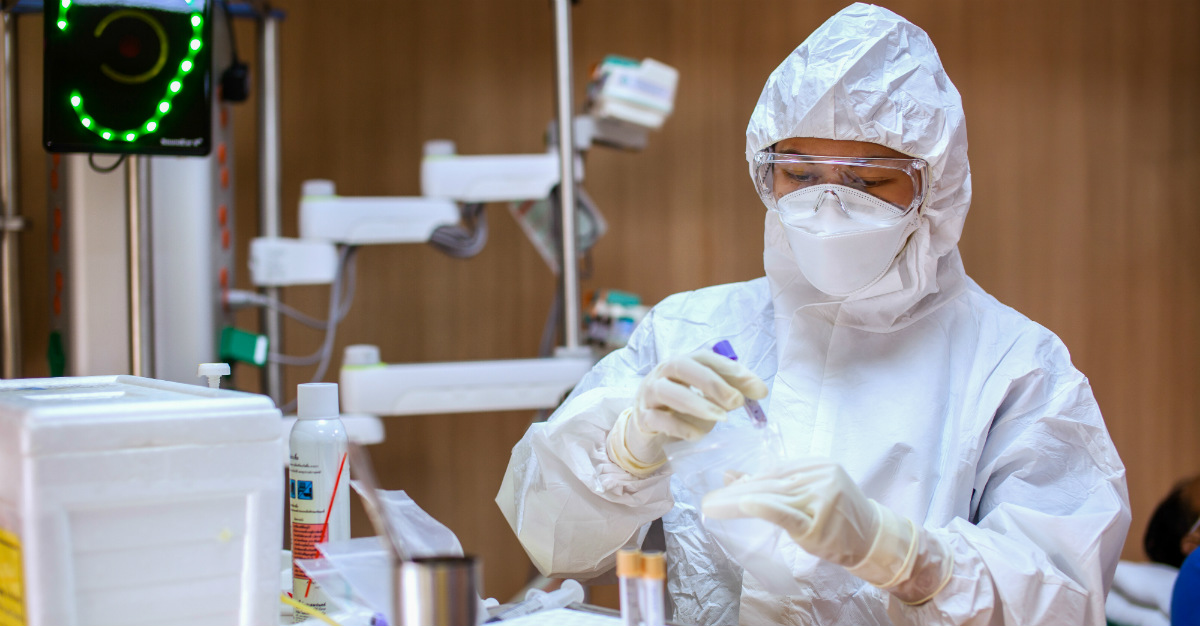 Scientists from the University of California at Davis and Columbia University have discovered a new species of Ebola in two types of bats in Sierra Leone.
Researchers are calling it the Bombali virus and know it is capable of infecting humans. Even with that knowledge, this doesn't mean the virus will cause immediate problems. Researchers will need to conduct further investigation to judge whether it actually poses a threat.
The information is key as some species of Ebola spread disease to nonhuman primates but not to humans. Meanwhile, other species are capable of transmitting Ebola Virus Disease (EVD) to people. Currently, researchers are not sure what the Bombali virus can do, but don't believe there is cause for alarm. For the moment, their message to the public is to stay calm.
The government of Sierra Leone announced the new strain in late July 2018.
EcoHealth Alliance is an environmental nonprofit that partnered with the University team on the discovery. They stated that a detailed scientific paper is in the works to be published with a yet unidentified journal. The findings were shared beforehand to cut off potential negative rumors. Authorities could also begin "rolling out education programs to reduce potential for spillover," said EcoHealth Alliance CEO Peter Daszack to STAT News.
The Bombali virus was named for the Bombali District in the Northern Province of Sierra Leone and is the sixth identified species of Ebola. Researchers found the virus in the Angolan free-tailed bat and the Little free-tailed bat.
Ebola initially caused widespread panic during the 2014-2016 outbreak in West Africa. Recently, the virus earned more attention with various outbreaks in the Democratic Republic of Congo.
Numbers shared by the CDC tell us that the WHO reported a suspected 28,652 cases of Ebola in the 2014-2016 outbreak. The epidemic caused 11,325 deaths and largely affected Sierra Leone, Liberia and Guinea.
The two recent outbreaks in the DRC have collectively killed 53 so far. Although officials initially thought the outbreak was over in July, recent reports show more cases.
While EVD is rare, it is severe and often fatal. It's endemic in regions such as sub-Saharan Africa. Ebola is thought to spread through contact with an infected animal, after which the virus can go from person to person.
For EVD to be considered as a potential diagnosis, a patient must have both a plausible exposure to it and symptoms that would suggest it. Once a case is suspected, a blood sample can then confirm the virus.
According to the CDC, the illness can cause a fever, muscle pain, severe headache, fatigue, vomiting and diarrhea. The symptoms can resemble the flu or other common viruses, making a diagnosis even more difficult. Unexplained bleeding can prove specific to Ebola cases.
Early treatment proves critical with Ebola. Intravenous infusion of fluids and electrolytes, and oxygen therapy can help. Medications for symptoms and treatment for other infections can also be necessary.
Have you or someone you know ever had an EVD scare? Did you know there were several different species of Ebola? Let us know in the comments below, or via Facebook and Twitter.
Written for Passport Health by Katherine Meikle. Katherine is a freelance writer and proud first-generation British-American living in Florida, where she was born and raised. She has a passion for travel and a love of writing, which go hand-in-hand.