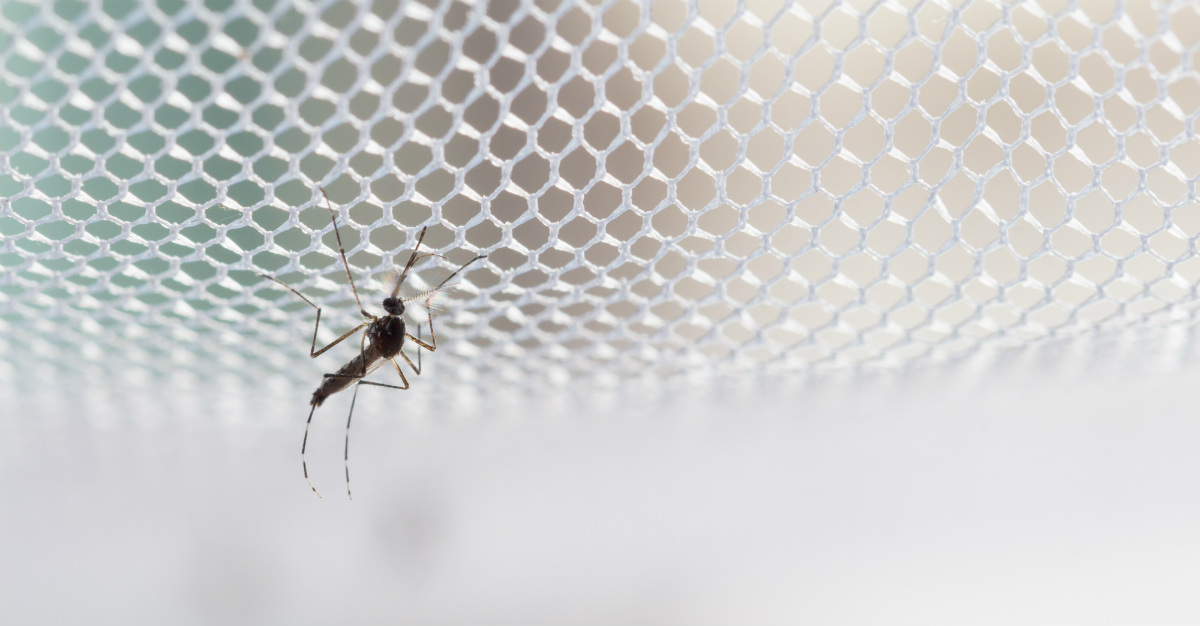 Mosquito-borne diseases often aren't a problem in North America. Zika, malaria and Japanese encephalitis are so rare that they earn headlines any time a case is confirmed.
But, during mosquito season, this isn't how we treat West Nile virus.
The virus may not cause an epidemic in the United States, but during the summer many areas report cases of West Nile. When testing the mosquitoes, every corner of the country has shown some risk of West Nile.
Here are some of the basics about a virus that's become increasingly common in the U.S. over the last 20 years.
Where did West Nile Virus Come From?
The infection originated in the West Nile region of Uganda in 1937. Other outbreaks appeared in the Mediterranean area in the 1950s with an epidemic in Israel. Later in the 1960s and 1970s, France and South Africa had their own bouts with West Nile.
The virus spread to Europe thorough infected birds that had the virus. Mosquitoes then fed on the birds, transmitting the West Nile throughout the region.
It wasn't until 1999 that the virus was first diagnosed in the U.S.
What are the Symptoms of West Nile?
As is the case with other mosquito-borne diseases, most people who are infected won't show symptoms. According to the CDC, 8 out of 10 people infected with the virus won't show any symptoms.
After exposure to the illness, symptoms will take about two weeks to appear. Those initial symptoms can include a headache, rash, nausea, abdominal pain, fatigue, vomiting and diarrhea. Even without treatment, the minor symptoms can go away on their own within weeks.
As a brain infection, West Nile can produce far more dangerous symptoms.
Once it's infected the brain, West Nile can lead to meningitis or encephalitis. Meningitis affects the meninges on the spine and nervous system, while encephalitis affects the brain. When a person suffers from both aspects of West Nile fever, it is then called Meningoencephalitis.
In those severe cases, the virus causes disorientation, high fever, a stiff neck, seizures, muscle weakness, coma, and permanent brain damage.
Is There a Vaccine or Treatment for West Nile?
There is not a vaccine to treat this kind of infection.
For those who suffer symptoms, treatment relies on antibiotics and over-the-counter pain medicine. In severe cases, hospitalization will be necessary.
How Does West Nile Spread?
Studies reveal that only animals and insects, primarily mosquitoes, are infected with the virus.
Research also supports that the illness cannot spread from person to person. Airborne particles, like from coughing or sneezing, and blood transfusions cannot spread West Nile. Even amidst increased cases across many U.S. states, only a mosquito can transmit the virus.
How Can I Avoid the West Nile Virus?
It's not always possible to avoid mosquito bites altogether. That doesn't mean you and your family are helpless to bug bites.
Here are a few ways to reduce risks of West Nile:
Give mosquitoes little area to bite. If in an endemic region, wear long sleeves and pants whenever possible.
Apply an insect repellant with DEET as the active ingredient. This ingredient is safe for adults and infants over 2 months old.
Use mosquito nets. The nets can help when you're sleeping or even taking a walk with your baby in a stroller. A net over the stroller can keep the insects at bay.
Clean your gutters and bird baths regularly. The mosquitoes like standing water.
West Nile virus can be a debilitating illness but is avoidable when using the precautionary measures mentioned above. Prevention is critical when it comes to managing and maintaining good health.
Do you have any other tips to stay free of West Nile virus? Did you know about the increased case of the virus in North America? Let us know in the comments, or via Facebook and Twitter.
Written for Passport Health by Sabrina Cortes. Sabrina is a freelance writer with a Bachelor's Degree from Georgian Court University. She currently lives in the Smokey Mountains of western North Carolina.