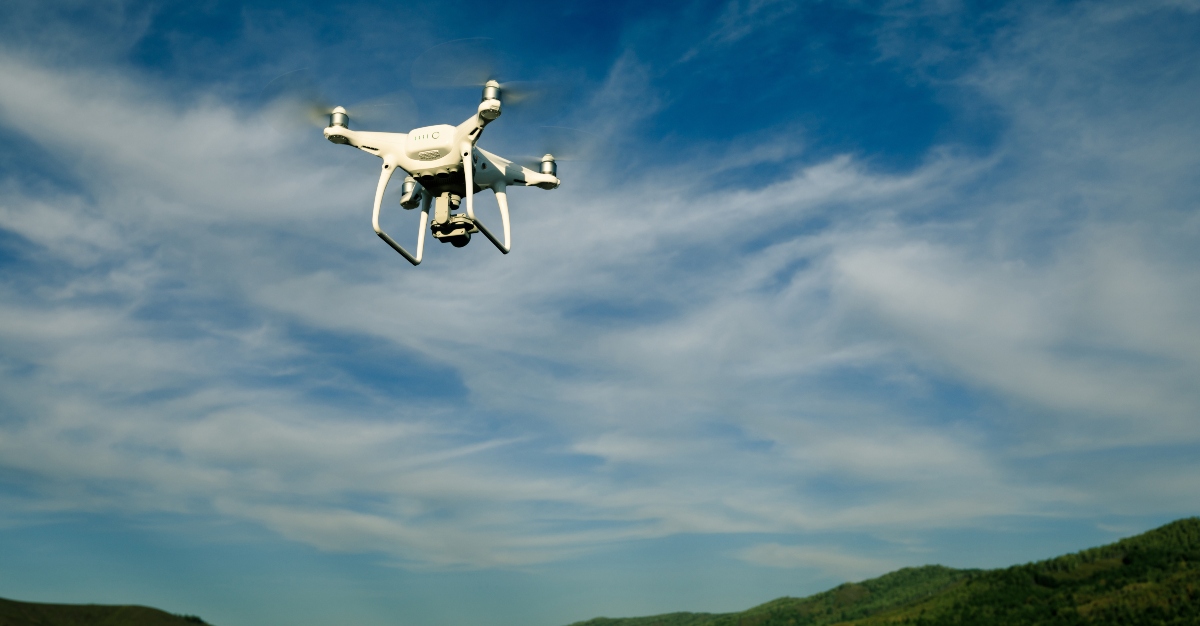 With the wider implementation of drones being used in a variety of different industries, it's opened up the door for possibilities in the health sector. Drone technology may be getting us closer to helping with health issues worldwide—particularly when it comes to vaccinations.
While vaccines are available for many diseases, a lot of regions can't gain access to those vaccines. Parts of the country may not have the ability to store these immunizations are have accessible roads. Due to this, thousands of people die each year from preventable diseases.
Recently, drone technology has successfully delivered vaccinations to a one-month-old baby in Vanuatu. The vaccines were for tuberculosis and hepatitis. The child was the first person to ever be delivered vaccinations via drone.
The delivery was organized by the tech firm Swoop Aero based in Australia. The government of Vanuatu contacted the company to help with this groundbreaking achievement.
This is a significant development for the remote archipelago in the Pacific Ocean. Due to its mountainous terrain, healthcare is not easily accessible for all individuals. In fact, according to UNICEF, one-in-five children do not receive necessary childhood vaccines.
The singular drone delivery brought more than the necessary vaccinations for the one-month old child. It brought enough vaccinations for 12 other children and five pregnant women as well.
Officials were able to stabilize the vaccines and keep them safe by isolating them in a styrofoam box that had been insulated with ice packs.
A successful delivery in this situation creates a future of drones with vaccines. The devices could now be a long-term solution for remote areas to gain access to vaccines they need. In Vanuatu alone drone delivery may become much more common. The local government is now looking into using the technology as a part of their national immunization program.
Beyond vaccinations, drones may have use for other health needs. The devices could help deliver basic healthcare resources and medical supplies to remote areas around the world.
Vanuatu isn't the only country to use new technology to make medical strides. Others have been trying new ways to increase access to necessary medical supplies to areas that were hard to reach in the past.
Ghana recently signed a deal to work with Zipline (a firm based in the United States) to help deliver blood and medical supplies.
Rwanda has utilized drones to help deliver blood as well. Using drones in this way has more value than just getting blood to remote regions. Drone access lesses the amount that needs to be discarded due to expiration dates.
In Malawi, a trial is currently underway to see if it's possible to use drones to transfer blood samples from hospital to hospital. This would be instrumental in helping speed up a diagnosis of HIV in infants.
Lastly, in Papua New Guinea, drones can improve tuberculosis diagnosis. Hospitals can better receive samples with drones, helping diagnose patients with the disease. An answer to TB would be vital for a region that's already dealing with a polio resurgence.
As with many scientific and technological developments, these may be a breakthrough in the health world. Governments can revolutionize medical treatment for people in regions that desperately need it.
Did you know drones could provide such a boost to the medical world? Let us know in the comments, or via Facebook and Twitter.
Written for Passport Health by Kaitlyn Luckow. Kaitlyn is a freelance writer, photographer and English teacher in Milwaukee. She has a passion for capturing and writing other people's stories. You can find her at sayhellostory.com.