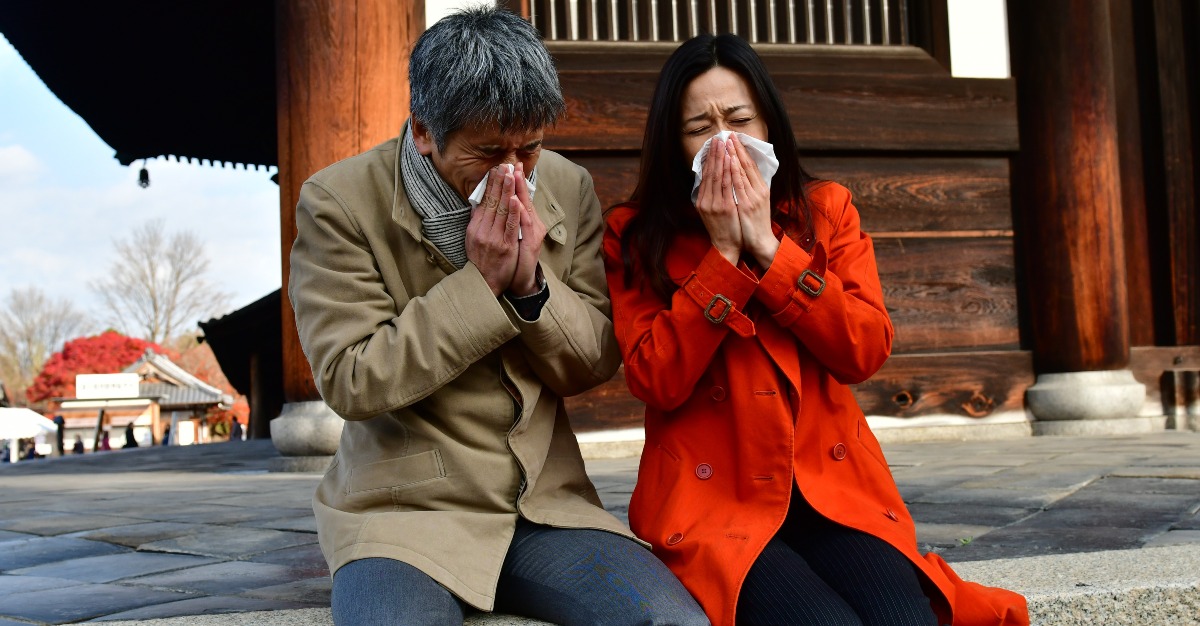 Everyone knows about flu season.
Starting in the fall, we all usually have some kind of plan to fight off the virus in the coming months. For many people, that involves the flu shot. Some people even need a booster shot during the flu season. Along with the vaccine, we might try to practice better hygiene during the winter months to protect ourselves. Because we know when the flu is likely to be at its worst, we are able to protect ourselves.
But, influenza isn't the only disease that has a season.
An assistant professor, Micaela Martinez, at Columbia University's Mailman School of Public recently published a calendar that shows the seasons of 69 different infectious diseases. The calendar is known as the "Epidemic Calendar."
To assemble this calendar, Martinez gathered information from the WHO, CDC, and publications from her peers.
Diseases on the calendar include Ebola, chickenpox, hepatitis B, and gonorrhea. Martinez's study even showed that HIV-AIDs could have a season based on seasonal changes.
We often attribute the conditions of winter to influenza's spread. The cold weather hurts our immune system or leaves us indoors with others, more likely to spread the virus. The published report found that other infectious diseases can flare up during different parts of the year due to similar seasonal conditions.
The seasons become even more prominent when diseases are more prone to cause epidemics such as cholera and measles.
We already have the flu to worry about, so other seasonal outbreaks may be a scary thought. But, this knowledge can also help us prevent those illnesses. Knowing when they're more likely to spread is an important step in disease prevention.
With this knowledge, preventative measures and interventions can take place. It allows healthcare providers and individuals to take action to stop diseases before they start.
Martinez showed that there are four main variables that determine when a diseases season occurs:
Environmental factors can influence the transmission of a disease due to climate, precipitation, and temperature. Depending on the disease, these factors can affect it in different ways.
Host behavior is one more factor for seasonal diseases. For example, if there are seasons where people are more likely to be together in large, close groups, that could influence the spread of the disease.
The other two factors that influence a disease's season are host phenology (history and cycles) and exogenous biotic factors (interactions).
Thanks to the "Epidemic Calendar," you may be able to set a reminder for some more prominent illnesses.
While you're already aware of flu season (winter), there is also a varicella season (March) increasing the risk of chickenpox or shingles. Polio isn't eradicated in every country, with the summer months increasing risk of the deadly disease. Even STI's can pose a higher risk in certain months, with gonorrhea season from May to July.
Much like the measures you take during flu season, the calendar could help with these other diseases. This will be more important if you are traveling to a region or country during this time where the disease is prominent.
If you are looking for better protection during the seasonal months, vaccines are available for many of these diseases. Like the flu shot, a vaccine for chickenpox or shingles can increase prevention in those months.
Did you know there were so many seasonal diseases? Have you received a vaccination for the current flu season? Let us know in the comments, or via Facebook and Twitter.
Written for Passport Health by Kaitlyn Luckow. Kaitlyn is a freelance writer, photographer and English teacher in Milwaukee. She has a passion for capturing and writing other people's stories. You can find her at sayhellostory.com.