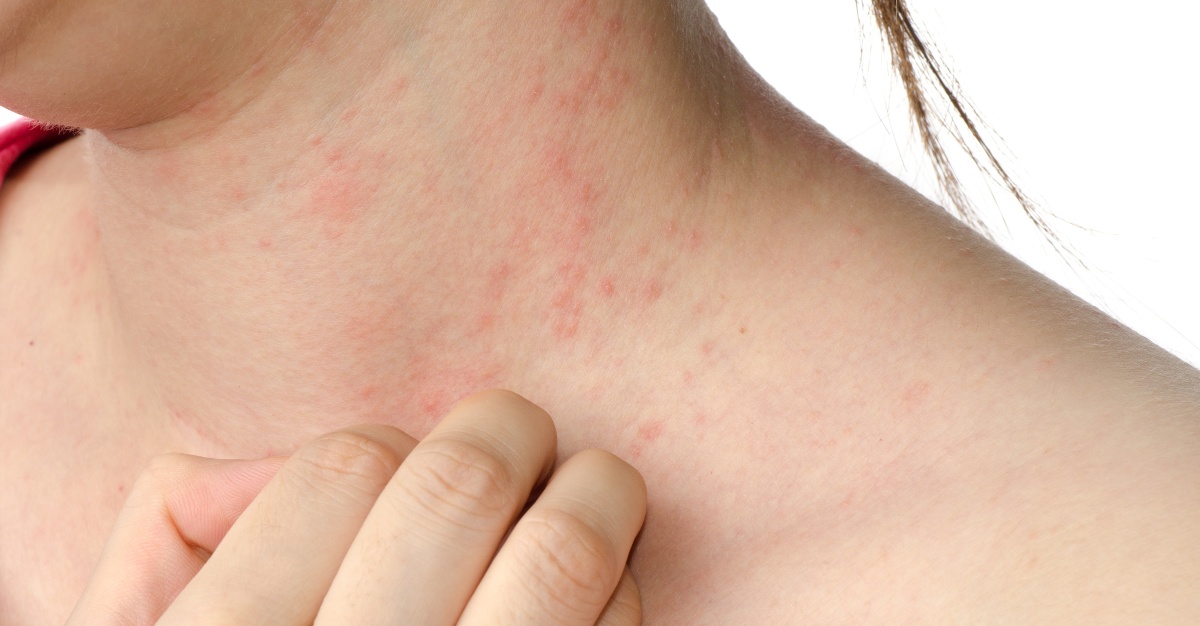 During flu season, we usually know what the problem is after getting a high fever. The same goes for a bout of nausea, fatigue or body aches. From late fall through early spring, with a peak of activity occurring sometime between December and February, those symptoms tip us off to the virus. The flu comes with a set of very noticeable symptoms that often stop us in our tracks.
But, even with those troublesome signs, for most people the virus remains mild.
That's not the case for everyone though. For older adults, young children, pregnant women, and those with a compromised immune system, the flu can be very severe and in some cases lead to death.
These groups can benefit greatly from those textbook symptoms, but should also keep an eye out for less common signs. With everyone on high alert for symptoms after the severity of last year's flu season, less common signs of the flu have been getting a lot of time in the spotlight.
Like hives.
The most common signs of the flu remain the same. Along with the signs we mentioned above, the virus can cause a headache, sore throat, runny or stuffy nose, chills and in some cases diarrhea or vomiting. A less common sign of the flu is a rash. In fact, only about 2 percent of patients with influenza A will have a rash.
In January of 2018 a mother in Nebraska found that her son, who had no common signs of the flu, came home with a rash that would not go away. After testing it was discovered he had contracted influenza. While his arm was covered in bumps, he had no other signs such as a runny nose, fever, or cough.
Dr. William Schaffner is a professor of preventive medicine at the Vanderbilt University School of Medicine. He advised those parents who do find hives on their child. They should, "focus on treating the skin condition since most children get such rashes and they get better very quickly."
But, if your child has a rash and starts accumulating more flu-like symptoms, they may actually have the virus. In this situation, parents should contact the doctor with concerns.
While it may be uncommon and not used to reach a diagnosis of influenza, a rash is an existing feature of H1N1 influenza among young children. Viral infections can be a known trigger for hives, as well as a more common and clinically distinct non-itchy rash we refer to as a viral exanthema. According to the CDC, it can be very difficult to tell the flu from similar viruses based only on symptoms.
There are tests available to diagnose flu. If a child has a rash and another known flu symptom, a doctor can determine if they in fact have the flu and can give treatment suggestions.
If you're worried about contracting the flu, the best way to take precaution is by getting vaccinated, even if we're in the middle of flu season.
During the flu season many often skip getting vaccination if they haven't heard any serious warnings about flu season. But it's never too late to get vaccinated. Only 37 percent of Americans got their vaccines last season, a major reason for the almost 80,000 flu related deaths last year. While it's important to keep an eye out for symptoms of the flu, the vaccine helps us act before it hits. so you can help those who are sick get the correct treatment, and to help yourself remain healthy.
Did you know the flu could lead to hives? Do you anybody who's ever come down with hives while sick with the flu? Let us know in the comments, or via Facebook and Twitter.
Written for Passport Health by Brianna Malotke. Brianna is a freelance writer and costume designer located in Illinois. She's an avid coffee drinker and enjoys researching new topics for writing.