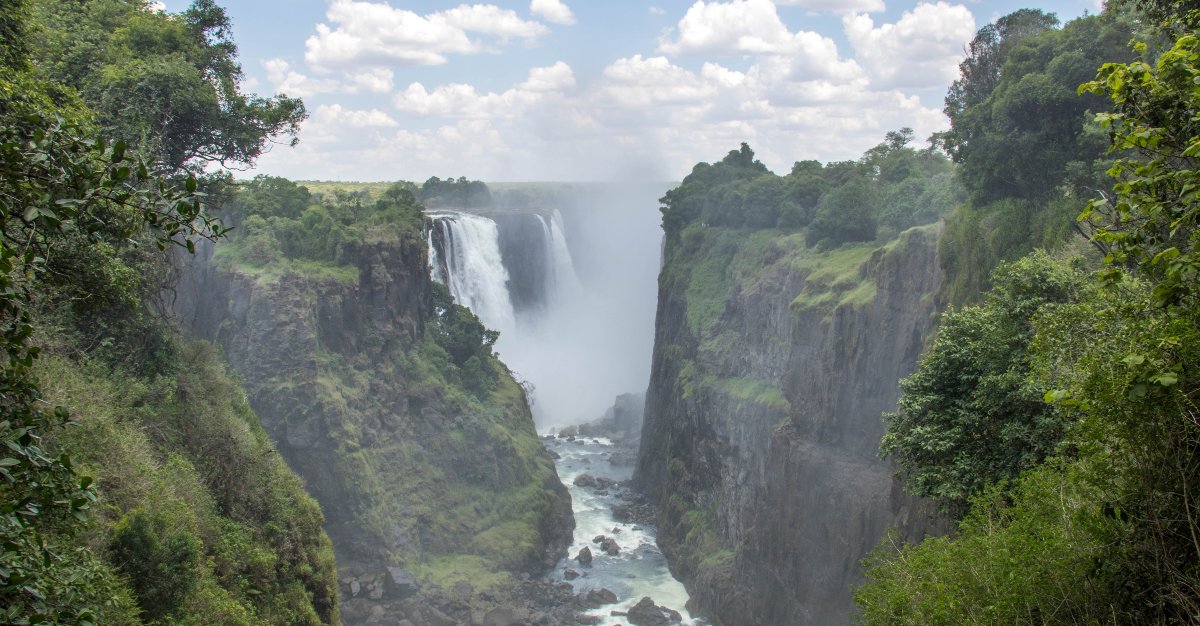 What goals and New Year's Resolutions do you have as we wrap up 2018?
Maybe you haven't thought about them yet. How about traveling more in 2019?
This post gives you the top six travel destinations for the New Year according to Lonely Planet. These great countries include nations like Sri Lanka, Germany, Zimbabwe, Panama, Kyrgyzstan, and Jordan. We've also added some useful travel tips with the list of each country.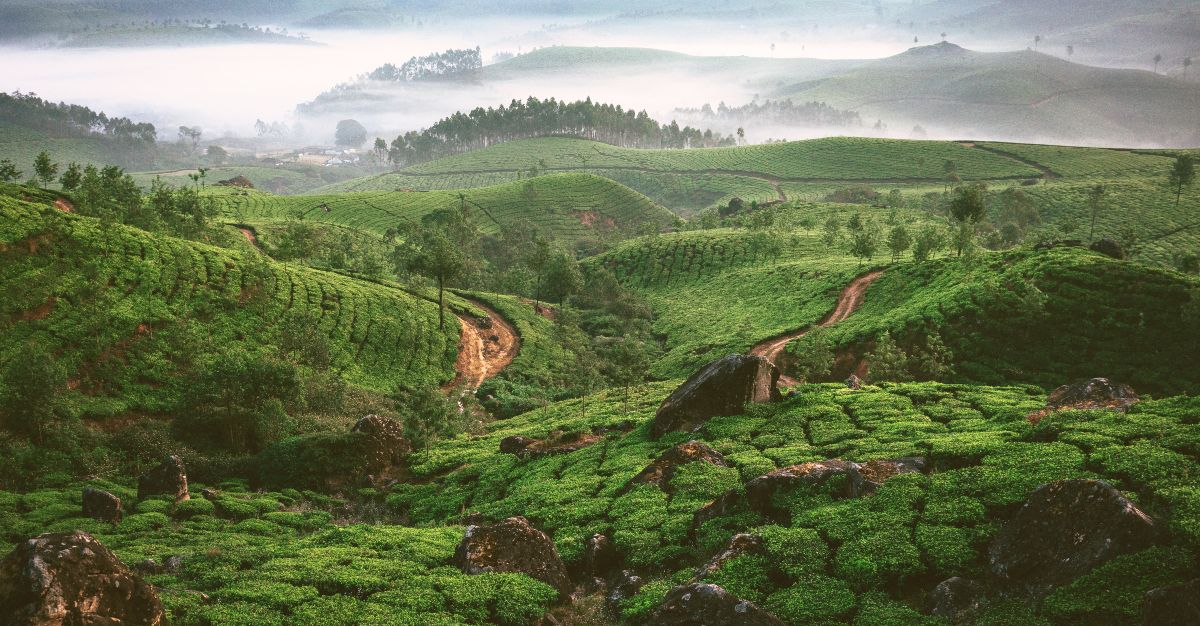 Sri Lanka
It is known as "the Pearl of the Indian Ocean" and an island located south of India. Sadly, the citizens have endured many years of civil unrest, but has settled down in recent years. The people are very friendly and welcome tourists.
Surrounded by the Indian Ocean, hence the nickname, Sri Lanka is equally recognized for its high-energy, exhilarating adventures and attractions for those looking for an adrenaline rush. These attractions include Shark Point Reef or seaplane tours. Some of the "must-dos" here are visiting the ancient Buddhist Shrine, Ruvanvelisaya Dagoba, and Jami Ul-Alfar Masjid, or the Red Mosque. If you're an animal lover, you don't want to miss Uda Walawe National Park and let's not forget feasting on the traditional Sri Lankan dish of curry and rice.
Travel Tips:
Allow for extra travel time sightseeing as the roads are in bad shape.
Settle in and get a taste of local life and cuisine in the capital city, Colombo.
Take advantage of activities like cycling, hiking, and white-water rafting. The best mountains to hike are the Knuckles Mountain Range and Horton Plains National Park featuring the grandeur of World's Edge. You can even take in one of Sri Lanka's 400 awe-inspiring waterfalls.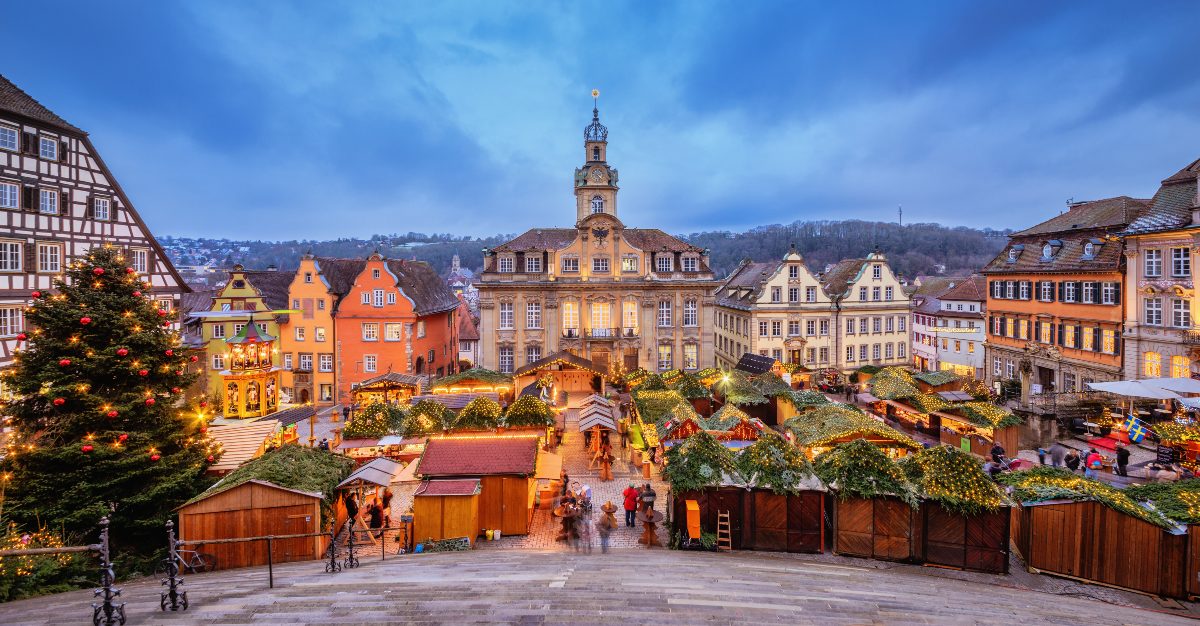 Germany
The EU nation of Germany is known for its timeless architecture, excellent doctors, divine chocolate, and automobiles. In 2019, Germany celebrates the Centennial of the Bauhaus School. Its teachings have become the foundation for art, design, and architecture courses around the world.
Some of the best cities to visit are Berlin, Hamburg, and Munich. The cities are full of modern, abstract skyscrapers and old, stone buildings that have endured centuries. Find solitude in city life in the parks or tour the museums and historical landmarks.
Adventurers may want to trek Germany's highest peak, Zugspitze. Why not stop in the Black Forest region and soak in a thermal bath or visit the famous cuckoo clock town called Triberg?
Travel Tips:
Germans love social interaction and are known for their frankness. They do not participate in small talk like Americans do. Germans like a good conversation, but also value their privacy so, don't ask personal questions about family or money.
Abide by Germany's laws. Observe the quiet hours and don't jaywalk. Germans are polite and considerate of others which is why they adhere to these rules in their society. They expect tourists to do the same.
Drink, but don't get drunk in public. If you become intoxicated in public, don't be surprised if you are fined or arrested. Yes, you read this correctly.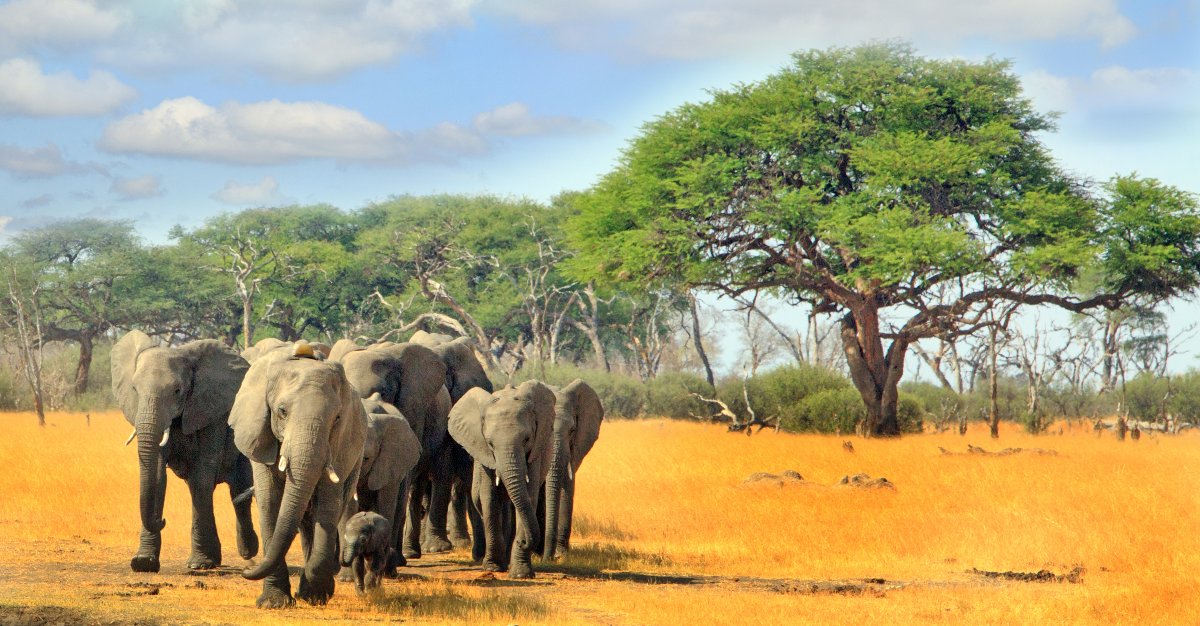 Zimbabwe
Zimbabwe is a bit smaller than Montana, but houses some of the most graceful and majestic creatures on earth. Zulu and British rule is evident throughout the country.
Victoria Falls is a must when visiting this landlocked country. Going on safaris are also popular among tourists. Some of the best places to go on safaris are the Hwange National Park, Malilangwe Wildlife Reserve, and Matusadona National Park.
Travel Tips:
Locals appreciate tips. You won't have access to banks or ATMs so bring small bills or loose change.
Most businesses in Zimbabwe don't accept credit cards. Cash reigns supreme.
Pack according to the season; and then some. This means if you're traveling in the summer, pack comfortable sneakers and plenty of light-weight clothes, like cotton t-shirts. Light colored t-shirts are your best bet in the summertime because cotton allows your skin to breathe. Pack sweats and a jacket as nights can get chilly.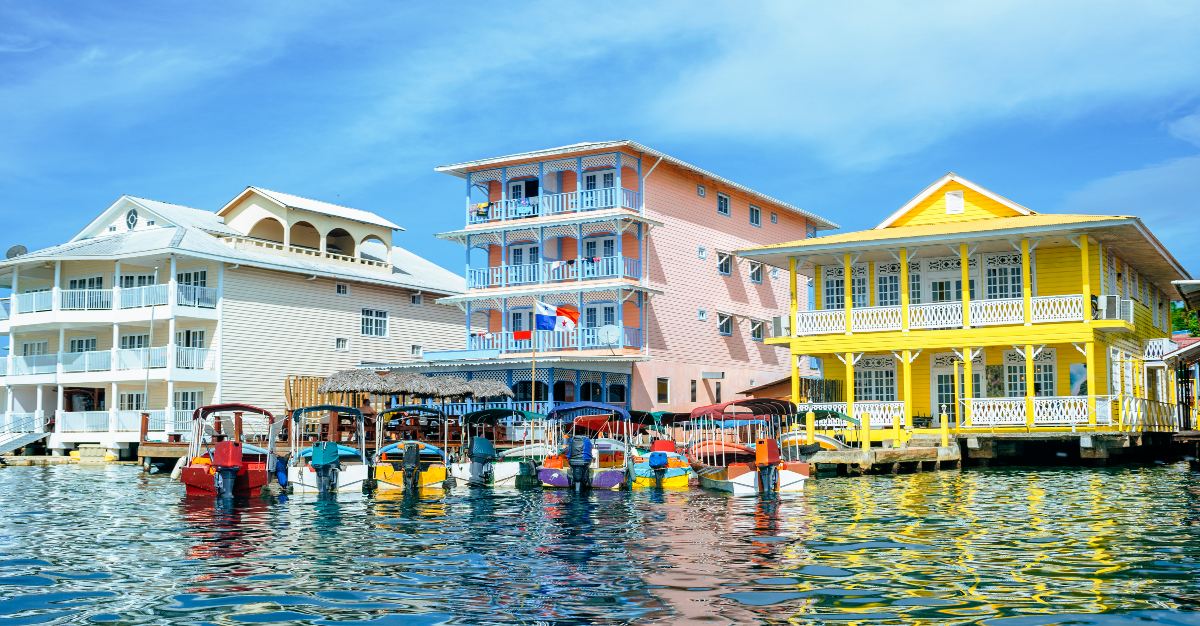 Panama
The thin, windy country of Panama is best known for the only canal that links two oceans, the Panama Canal. Panama has a rich indigenous heritage that is displayed in the renowned BioMuseo in Panama City.
But, did you know that this small nation is home to thousands of exotic birds and flowers, colorful frogs, large, but elegant sea turtles, and the ever-patient sloth?
The best areas to take in these natural beauties are along Panama's glorious beaches, or other attractions like the Bocas del Toro archipelago, Parque Nacional Marino on La Isla Bastimentos, Boquete in the Chiriqui Province, or Los Quetzales Cabins. History buffs will also love the exquisite 16th-century cathedral, the Basilica Menor Santiago Apostol.
Travel Tips:
Public transportation is better than taking a taxi. Taxi drivers have set prices and are not willing to negotiate with you.
Eat at local markets. You can order a complete meal with a drink for under 5 USD. The meal includes the traditional Panamanian dish of rice, beans, chicken, another side, and a drink.
Drinking alcohol in Panama is permitted, but you may want to steer clear of mixed drinks as they cost much more than beer. So, relax and indulge while you have a beer listening to the local music and taking in the sites.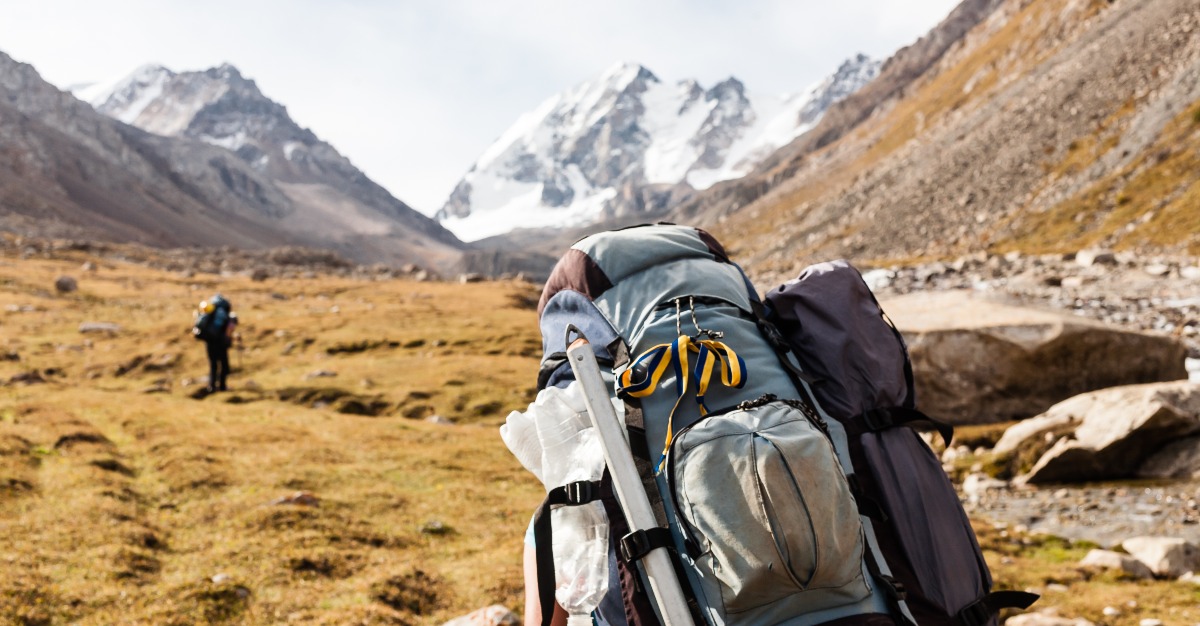 Kyrgyzstan
Most of Kyrgyzstan sits 1500 feet above sea level and held the 2018 World Nomad Games.
Staying in a Yurt, a traditional nomadic hut, is a dream come true for nature lovers and campers. While most citizens of this central Asian country are settled now, you can still see nomads wondering the varied landscape with their livestock and portable houses along the grasslands.
Helicopter rides are one of the best ways to get a bird's eye view of the enormous expanse of this nation. Peak Lenin and Issyk Kul Lake are big attractions for tourists. There aren't many historical sites to explore, but some of interest are the ancient city, Osh, Karakol, Tash Rabat, and the Burana Tower, which was built in the 11th century.
Travel Tips:
Terror attacks are not frequent in this country so, it's pretty safe compared to its neighbors. But, you should still be aware of your surroundings and pickpockets. Keep your money in your purse, held close to your body. Men should keep wallets in inside coat pockets, rather than a pants back pocket.
If you like the energy of crowds, the best time to visit is between July and September. Otherwise, traveling in May and June, or September to mid-October may be your cup of tea. This way you're avoiding the crowds.
Pack a power voltage converter. The electric sockets are C or F type and use 220 voltage, whereas the US and Canada use 120V.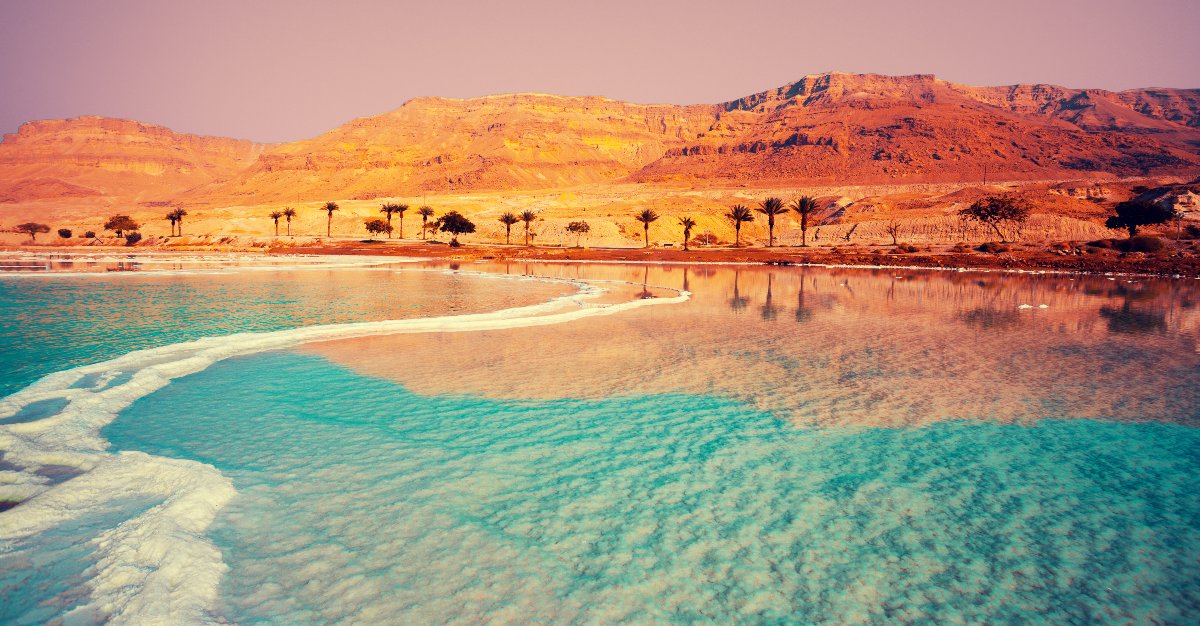 Jordan
Jordan is home to the lowest point on earth, the Dead Sea and surrounded by nations full of unrest. Yet, Jordan remains relatively peaceful within the confines of its borders. Back in 2012, Jordan rid itself of landmines and was the first Arab nation to do this.
The landscape of Jordan is diverse and full of ancient cities, like Petra, Jerash, and Amman. One of life's most significant experiences is floating in the Dead Sea and soaking in a mud bath. Some accommodations that you may be interested in are staying at the Feynan Eco-Lodge or sleeping underneath the start in a Bedouin Camp. Or, trek up Mount Nebo where God showed Moses the "Promised Land." The monastery and Byzantium church on the mountain are still an active community there.
Travel Tips:
Agree to a price, with the taxi driver or market vendor, before exchanging any money with them. When purchasing an item, buy it based on how much you like it, not on how much you think the item is worth.
Keep a copy of your passport in the bottom of your suitcase and a digital copy in your email account.
Going out late at night and hanging out at nightclubs isn't recommended, as these are prime locations for muggings.
A trip to any of these locations can allow for memories to last a lifetime. Although, be smart when traveling. It's a good idea to familiarize yourself with the culture of each country you plan to visit.
Below are some additional tips for you to consider when traveling abroad:
It's always good to practice modest dress in a foreign country, especially one that is governed by Muslim laws like Kyrgyzstan. Women should pack a scarf, or two, to cover your head and shoulders when entering a church, temple, or mosque. Also, be sure to wear a modest length dress as well. Mini-skirts and tight pants are not permitted. Men should always wear a shirt and bring a hat, just in case you need to have your head covered too.
Be aware of mosquito risks before your trip. Most of these countries pose the risk of yellow fever. Make sure you're vaccinated against the disease and packed clothing/bug repellent to stay free of bites.
Some other customs you may want to know about are how locals use utensils and feel about belching. For example, Germany frowns on using your fingers to eat anything, even French fries, or pizza.
Learning a few basic phrases may help you during your trip as well. At least the locals will know that you're trying your best to communicate.
Drink bottled water whenever possible. Water-borne diseases like cholera and typhoid are risks in Sri Lanka, Kyrgyzstan, Zimbabwe, Panama and Jordan. All travelers should receive the vaccines for these diseases before a trip.
Bring plenty of cash as ATMs may not be readily accessible and shop owner don't have large amounts of cash on hand.
Before you make any travel arrangements, contact the Embassy to see what travel documents you need to enter your host country. Many nations only require a passport. But, if you're staying for any great length of time, you may need to apply for a travel visa.
These countries rated among the top nations to travel to in 2019 because they offer something for everyone. From the excitement of cities to the tranquility of nature and beautiful landscapes. No matter what your personality type is, or what you're looking for in your destination, these countries have it all.
Are you considering a trip to any of these trending destinations? Do you have any other travel plans for 2019? Let us know in the comments, or via Facebook and Twitter.
Written for Passport Health by Sabrina Cortes. Sabrina is a freelance writer with a Bachelor's Degree from Georgian Court University. She currently lives in the Smokey Mountains of western North Carolina.