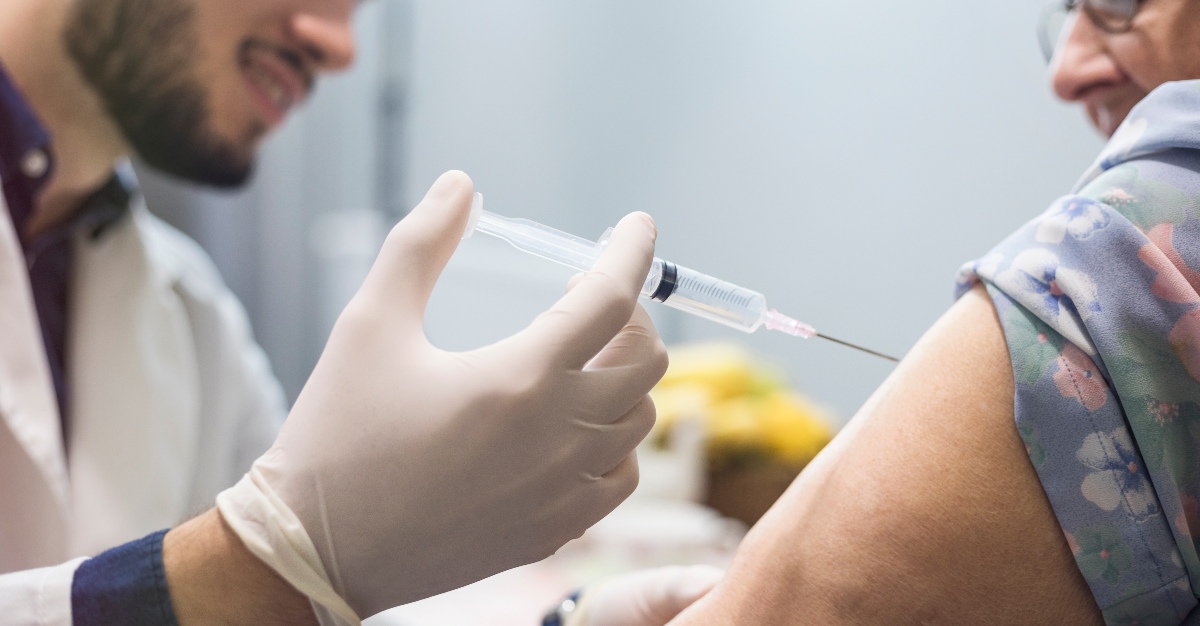 If you've ever done any research into vaccinations, you may have come across the different kind of viruses in those vaccines.
Some vaccines contain a dead or inactive version of the virus they're protecting against. Other use a weakened or live version of the virus.
But, what's the difference between weakened and dead vaccines?
What is a Dead Vaccine?
A dead vaccine may also be called an inactivated vaccine. These vaccines contain killed or inactive versions of the pathogen that the vaccine is helping to protect against. These pathogens may have been killed through chemicals or via heat.
Vaccines with a dead virus work because once the dead pathogen reaches the immune system, the immune system reacts. The body knows how to fight the virus, without the danger of getting sick from that vaccine.
Usually, when it comes to dead or inactivated vaccines, booster shots are required. Due to the fact that it is dead, the response from the immune system isn't as strong as it would be if it were a weakened vaccine.
They also cannot be stored without refrigeration because they are quite fragile.
Some dead vaccines include: polio, cholera, influenza, hepatitis A, and typhoid.
What is a Weakened Vaccine?
A weakened vaccine can also be known as a live or attenuated vaccine. The bacteria in these vaccines is cultured in a laboratory and are a weakened version of the actual bacteria.
These vaccines work because once they are injected, the bacteria expands and grows, causing a response in your immune system. Once this happens, the immune system can start producing antibodies to fight against it. So, when your body experiences the "real" virus, your immune system will have already built up a defense against it.
Attenuated vaccines are stronger than a dead vaccine and only need one or two doses per lifetime. They can also be stored without refrigeration.
Some examples of weakened or live vaccines include: MMR, yellow fever, oral polio vaccination, and the oral typhoid vaccination.
So, What Does All This Mean?
The largest difference between a live and dead vaccine is that a live vaccine elicits a stronger response in your immune system than a dead one. As mentioned above, that means that a live vaccination can last a lifetime. A dead vaccination requires regular booster shots throughout your life.
When being immunized, some worry that the vaccine's virus can get you sick. There is a small and rare chance that the live bacteria in the weakened vaccine can revert back to its original form and actually cause the disease.
This is an increased risk for individuals with a compromised immune system including individuals with AIDS, patients undergoing chemotherapy, or patients who have had an organ transplant. These individuals should always talk to a doctor before receiving any form of live vaccine.
Again, these instances are rare when it comes to live vaccinations, but you should always be aware.
Dead vaccines are completely safe and pose no risk of causing the actual disease.
Do you have any questions about these vaccines, or any others? Passport Health can help. Call us at to schedule an appointment or book it online today.
Did you know there was such a difference between weakened and dead vaccines? Let us know in the comments, or via Facebook and Twitter.
Written for Passport Health by Kaitlyn Luckow. Kaitlyn is a freelance writer, photographer and English teacher in Milwaukee. She has a passion for capturing and writing other people's stories. You can find her at sayhellostory.com.