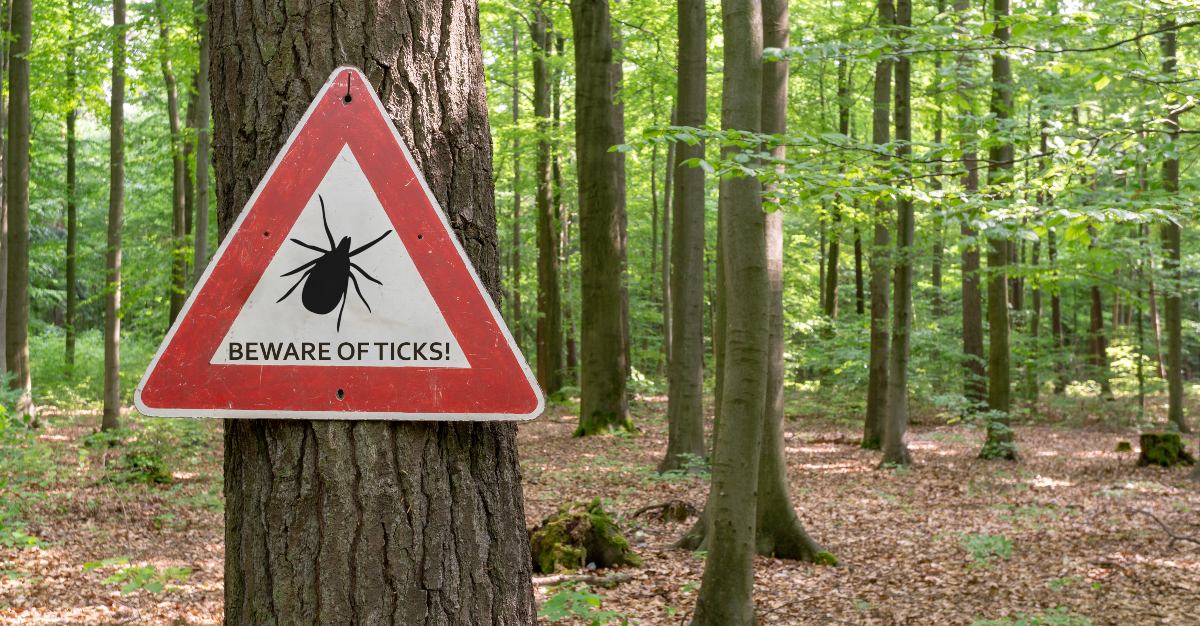 Researchers speculate that approximately 330,000 individuals are diagnosed with Lyme disease every year.
Although, that already high number cannot be confirmed and they have reason to believe it is much higher. As a matter of fact, many estimate Lyme disease is 10 times more common than initially thought.
Scientists only see that number going up in the next couple of years, possibly made worse by a new species of tick that made its way to the United States last year. Some calculate that as many as 2 million people will have contracted an untreatable parasitic illness by 2020.
What is Lyme Disease?
Lyme disease is caused by the transmission of the Borrelia burgdorferi bacteria which seeks out its hosts, and ticks are the most common. Once you're bitten by the infected pest, there's a good chance you'll contract Lyme disease. And despite years of research, we still lack a vaccine for the virus.
But, don't be disheartened! About 80% of people diagnosed with this illness completely recover and have no lasting effects. In these cases, the patients take an antibiotic over a 2-4 week period.
It's the other 20%, those who don't respond to antibiotics, that have the scientists stumped.
What is Post-Treatment Lyme Disease?
The symptoms for Lyme disease include joint, and muscle pain, swollen lymph nodes, headache, fever, chills, and fatigue. That unfortunate fifth of people can experience those symptoms for much longer. For years after their bite, this group can feel the effects of Lyme disease.
Physician's call this condition post-treatment Lyme disease or PTLD. The symptoms for this ailment are cognitive dysfunction, chronic pain, and extreme fatigue. According to Newsweek, a study from the journal BMC Public Health was recently published on the condition. They mentioned that we still don't really understand PTLD. The condition lacks a diagnosis, approved treatment or cause.
"Although antibiotic therapy cures most LD patients, a significant proportion of patients continue to suffer persisting symptoms that can derail normal life." In the study, they called for more research to better diagnose PTLD. They could then bring more attention to the condition and put an accurate number on the cases.
How Close Are Scientists to Creating Treatment for Lyme?
Researchers and scientists are hopeful and are conducting several studies that deliver alternative treatments for this complicated illness.
In March of this year, a study was published in the medical journal, Discovery Medicine. In this study, scientists learned that the bacteria adapt and change according to their environment. This means that it is immune to the antibiotics because it doesn't grow as quickly, explaining why some experience long-term effects.
Researchers are now investigating and analyzing a combination of three different drugs. They hope at least one of these drugs can eradicate the bacteria completely.
Science Magazine goes on to say that in another study scientists are developing a vaccine that, "protects against multiple pathogens, possibly targeting ticks instead. Some scientists now are studying how to design a tick-killing vaccine for people that reacts to the ticks salivary proteins."
And in a third study, researchers in New York are testing the effectiveness of several fungi and pesticides that kill ticks. For now, testing is being conducted on various lab animals before final results are revealed.
Like with other dangerous diseases that lack treatment, we can still take preventative steps.
Ticks are most active between the Spring and Fall. Show extra care when going outside during this time.
Avoid tall grass and wooded areas. If you know, you'll be out hiking, tuck your pants into your socks and use tick repellents that contain .5% Permethrin. If you don't want to use chemicals on your clothes, some oils do help keep the insects away.
Did you know there were long-term symptoms for Lyme disease? Do you anybody who's had to deal with the tick-borne disease? Let us know in the comments, or via Facebook and Twitter.
Written for Passport Health by Sabrina Cortes. Sabrina is a freelance writer with a Bachelor's Degree from Georgian Court University. She currently lives in the Smokey Mountains of western North Carolina.