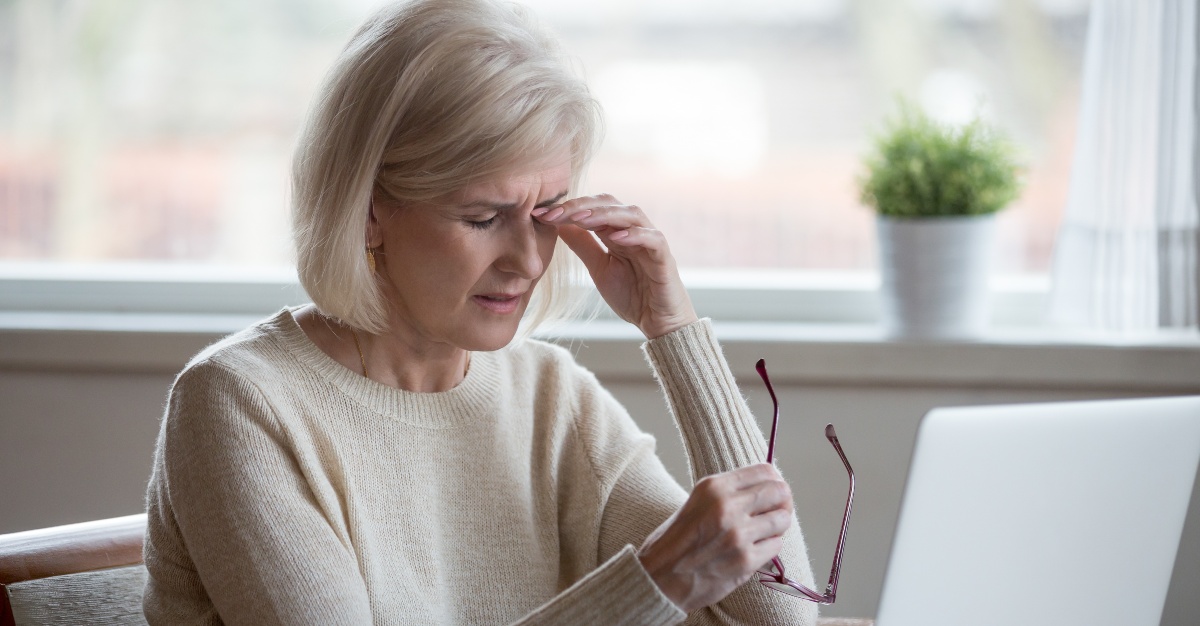 Each year, about 1 million cases of shingles occur in the United States alone.
Shingles tends to be labeled a virus that attacks the elderly. Most people who do contract the virus, do so past the age of 50 years old. From a public health standpoint, it's important that those who can be vaccinated receive the vaccine against shingles.
Shingles can have several serious complications, such as effects on the eye. Once the virus does affect the eye, it can lead to some dangerous situations that may need surgical solutions.
What is Shingles?
Shingles is caused by the same virus that causes chickenpox, the varicella-zoster virus, and can lie dormant in your body's nerve system for years.
While a person with shingles cannot give shingles to someone else, a person with shingles can spread Varicella zoster to a person who is not immune to the virus. This means that the infected would then get chickenpox, not shingles.
Shingles is often triggered by stress or a weakened immune system. The most common first symptom is a tingling pain on one side of their body in the trunk area such as the waist, back, or chest. A few other common symptoms include fatigue, headaches and low fever. Within a few days a rash will then appear where the tingling pain occurred. Recent research have shown that some of those common symptoms can even lead to permanent nerve damage.
How Does Shingles Spread to the Eye?
One specific aspect of shingles is that since the virus travels along a nerve path, the rash, reddening and potential blistering will occur on one side of the body. While most people see shingles symptoms mainly affect the trunk portions of the body, with about 1 in 5 cases of shingles affecting nerves near the eye.
When shingles affects the eyes, formally known as herpes zoster ophthalmicus, it can turn into a very dangerous situation. Along with the rash, most people will experience some extra painful symptoms. A burning pain or redness of the area around the eye can occur. They may also get pink eye, eye irritation, blurry vision, and light sensitivity.
As with most viruses of the eye, extreme cases can cause much worse problems. The virus can have complications and lead to scarred corneas and the potential of blindness.
How Common is Eye Shingles?
While shingles has been around since the 19th century, it's been very recently that eye shingles has been on the rise.
New research from the University of Michigan Kellogg Eye Center has illustrated that shingles cases that are eye related nearly tripled between 2004 and 2016.
In this study roughly 21 million patients' health records were analyzed. One finding from the case shows the rate of eye shingles infections increasing from "under 10 cases for every 100,000 people to more than 30 per 100,000."
The study's lead author is Dr. Nakul Shekhawat, an ophthalmologist with Kellogg Eye Center at the University of Michigan in Ann Arbor. He explains that, "although shingles can strike younger adults, it is considered a peril of old age." Dr. Shekhawat added that, "nationwide, it strikes about 4 in every 1,000 Americans—but 10 in 1,000 of those over 60."
How to Treat and Prevent Eye Shingles
With all these numbers in mind, it's important to understand that we have a method to prevent shingles. The shingles vaccine is readily available and has a high success rate.
People more likely to get shingles include those who have had chickenpox, anyone over age 50, and anyone with a weakened immune system.
Once diagnosed, doctors can treat the virus with antiviral medicines to aid in relieving pain. Treatment can also stop the rash from spreading and alleviate other symptoms. As it often causes blistering and rashes, pain medications and topical treatments also help treat shingles.
If you're concerned about possibly contracting the virus, then you should consult a medical professional about the Shingrix vaccine. Approved in 2017, Shingrix is a two dose vaccine for the virus. It can prevent 97% of shingles cases, a large improvement over previous shingles vaccines. The CDC recommends anyone over 50, even if you've already had shingles, should get vaccinated to gain future protection.
Right now there is no cure for shingles.
While antiviral medications can reduce the severity and duration of shingles, vaccination can act as the best tool against shingles.
Do you have any questions about shingles or the Shingrix vaccine? Passport Health can help. Give us a call at or book an appointment online.
Do you know anybody that's ever dealt with shingles? Did you know the virus could spread to the eye? Let us know in the comments, or via Facebook and Twitter.
Written for Passport Health by Brianna Malotke. Brianna is a freelance writer and costume designer located in Illinois. She's an avid coffee drinker and enjoys researching new topics for writing.