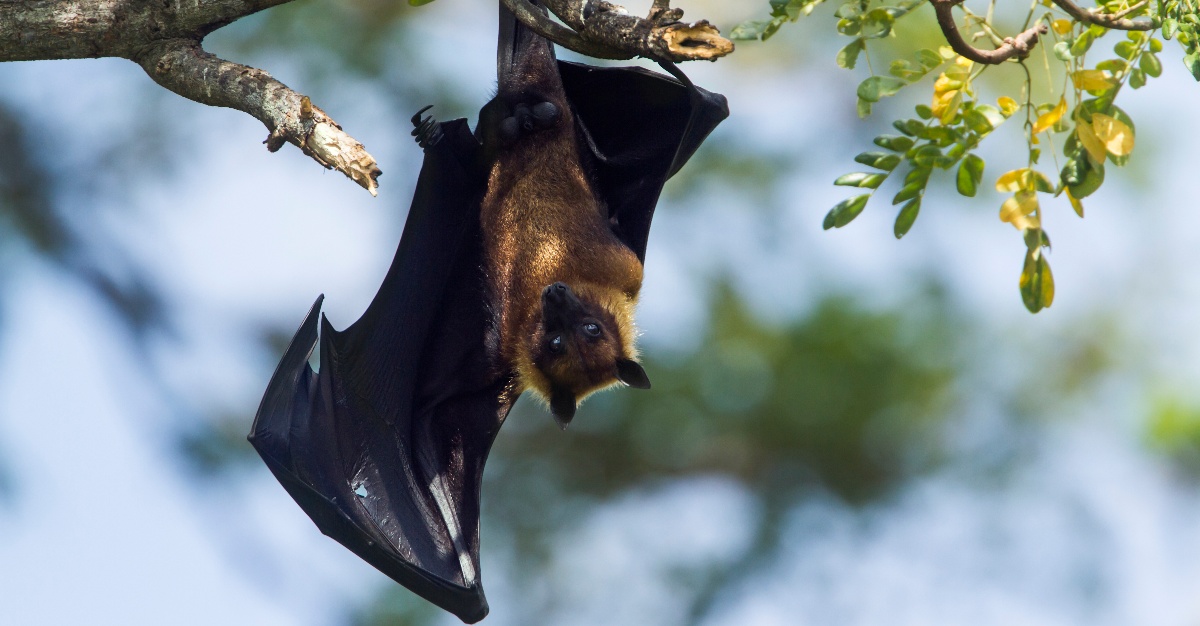 It's been in the news over recent years, and even months, but Nipah virus is still a pretty new disease.
The ailment was only discovered 21 years ago thanks to an outbreak in Malaysia. After that initial outbreak claimed over 100 lives, researchers learned the severe dangers of the virus. With 300 confirmed infections, they knew only 25 to 60% of those who get sick with the virus survive.
Which takes us to the modern day. A much larger country, India, is now worried about their own Nipah virus outbreak.
What's Caused a Nipah Virus Scare in India?
A couple weeks ago, the southern state of Kerala confirmed that a student traveling through the area showed signs of the infection. The four districts of Idukki, Kollam, Thrissur and Ernakulam have heightened their awareness. Local hospitals and clinics are also on stand-by with the risk still active.
Initial fears of the outbreak stemmed from one 23-year-old man who was diagnosed with the virus. The man came into contact with over 300 individuals, and all of them have been instructed not to leave their homes and are being monitored closely.
According to CNN, K.K. Shailaja, the Kerala State Health Minister, noted that the infected man was, "in an isolation ward at a hospital in the Ernakulam district in Central Kerala and is currently in a stable condition."
This years' outbreak is especially concerning because it's the second year in a row that authorities confirmed cases of the illness.
Last year, 19 cases were reported and 17 of those infected individuals died. The Indian government is on high alert to avoid a similar problem in 2019. They have urged residents to get tested if they think they've been in contact with anyone displaying common symptoms.
The government isn't alerting the public of the Nipah virus scare as a way to raise an alarm. As it's a continuing problem, they are attempting to increase awareness of the disease within that particular region. Locals and travelers alike in the region are urged to stay calm but remain on alert. That includes knowing the early and severe symptoms of the virus, along with common risks.
How Does Nipah Virus Spread?
As a zoonotic virus, Nipah virus spreads through bodily fluids, secretion and feces from animals.
Nipah virus commonly spreads among a particular species of bats, known as Pteropodidae bats. Also known as fruit bats, this species carries other illnesses like Marburg virus and Ebola.
As we've seen with the current worries of an outbreak, humans can also give Nipah to one another.
So, how do people get this infection from these animals?
One person contracted the disease by eating a piece of fruit leftover from a bat. Others became ill from drinking raw date palm sap from trees that the bats feast on.
Pigs are also carriers of the Nipah virus and in the 1998 outbreak in Malaysia, over a million pigs were killed because so many of the farms were infested with sick pigs. Many of the farmers and workers were getting sick due to their work directly with the infected animals.
What Are the Symptoms?
Like many dangerous viruses, Nipah virus is known to show no symptoms at all in some individuals.
But, there are still some common Nipah virus symptoms that can tip off infection to a person.
Nipah virus might seem like a common flu with early signs. The illness might cause a fever, headache, muscle aches, vomiting, sore throat or dizziness. Once those symptoms progress, the virus can then prove deadly. Severe Nipah virus symptoms include encephalitis, disorientation, seizures and a possible coma within days.
Did you know India was at risk of a Nipah virus outbreak? Had you heard of the virus before this scare? Let us know in the comments, or via Facebook or Twitter.
Written for Passport Health by Sabrina Cortes. Sabrina is a freelance writer with a Bachelor's Degree from Georgian Court University. She currently lives in the Smokey Mountains of western North Carolina.