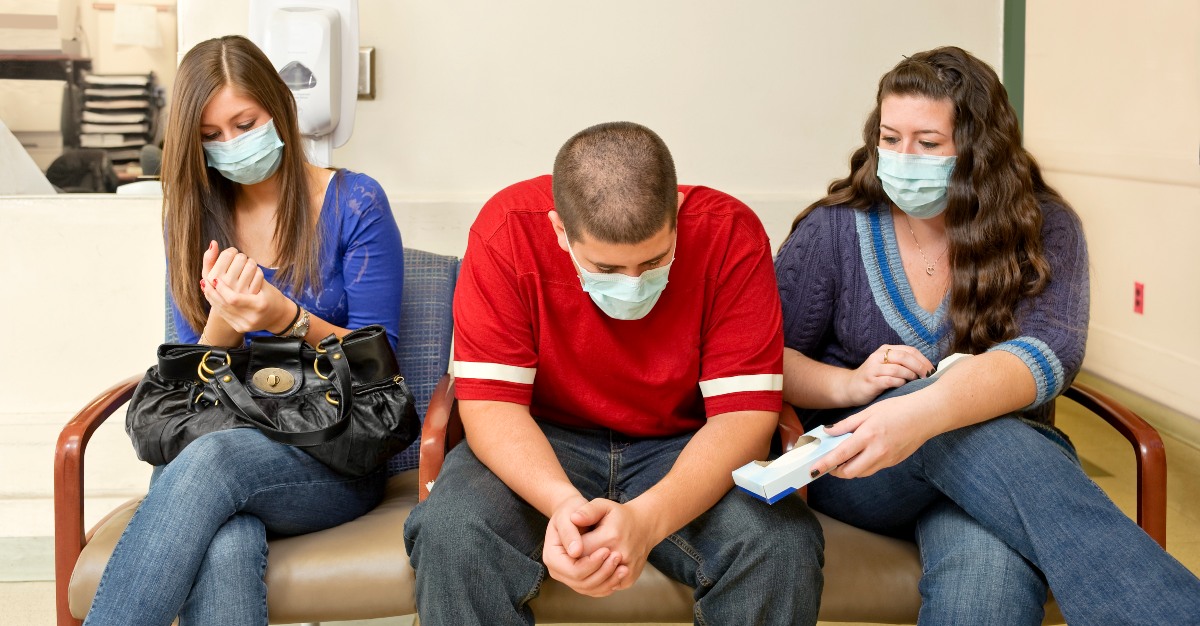 In the field of public health, terms like "eradication" and "elimination" are commonplace. Yet to the average reader, the two words may seem identical.
So, what's the difference in vocabulary? And what do the phrases actually mean?
As you may have guessed, disease elimination and disease eradication both involve getting rid of a disease. But, one term applies at a local level while the other is on a global scale:
Elimination
If a disease is eliminated, its transmission is no longer active in a certain area, such as a country. If asked, the WHO can make an official ruling on whether a nation is free of the disease.
A country wishing to get this recognition must voluntarily request it through a formal submission process. After a request, it's up to the WHO director-general to make the final ruling. They grant certification of elimination if a nation proves beyond reasonable doubt that their interruption of disease transmission has lasted for at least three consecutive years.
Eradication
If a disease is eradicated, worldwide transmission of it is over with no remaining cases. This renders further intervention measures unnecessary.
So far we have only achieved eradication with smallpox. The WHO announced an end to smallpox infection in 1980. The CDC marked the event as "the biggest achievement in international public health."
How are Diseases Eliminated and Eradicated?
Disease control in a local setting is generally the first step. This means that experts use deliberate and continued efforts to lower the rates of new infections, deaths and current infections in one region. This area could be a town, state or even country.
If the experts can control a disease to the point of no further transmission in the area, it is eliminated. After several years of elimination, countries would likely contact the WHO for certification.
While this is something to celebrate, its continuance is not guaranteed.
In late-September it seemed like the United States would lose its measles elimination status. Luckily, the country narrowly avoided that problem after confirming some recent cases arrived via foreign travel.
That doesn't mean the U.S. is in the clear from measles. Continued cases in the coming years could cost the country its status as measles-free. This potential event would make eradication of the disease even further away.
Organizations are hopeful that many other diseases will receive eradication certification before long.
For example, polio is endemic in only three countries. That said, many other nations still are experiencing or are at risk for outbreaks. The Philippines recently made headlines after announcing the first new polio patients in two decades.
Unfortunately, it is not always possible to eradicate a disease despite successful efforts.
Dr. Stephen J. Gluckman, the Penn Global Medicine medical director, referenced malaria as a case of this. He said:
"You can't get rid of malaria entirely because the mosquito-borne parasites that transmit the disease can develop drug resistance. But you can control it through health care and prevention strategies such as aggressive mosquito control, bed nets, and anti-malaria medications."
Passport Health can help you avoid malaria infection on your travels. For specific advice and supplies for your destination, call us at or book an appointment online and speak to a travel health nurse.
Did this article help you understand the differences between disease control, elimination and eradication? Did you know only one disease has been eradicated so far? Let us know in the comments below, or via Facebook and Twitter.
Written for Passport Health by Katherine Meikle. Katherine is a research writer and proud first-generation British-American living in Florida, where she was born and raised. She has a passion for travel and a love of writing, which go hand-in-hand.