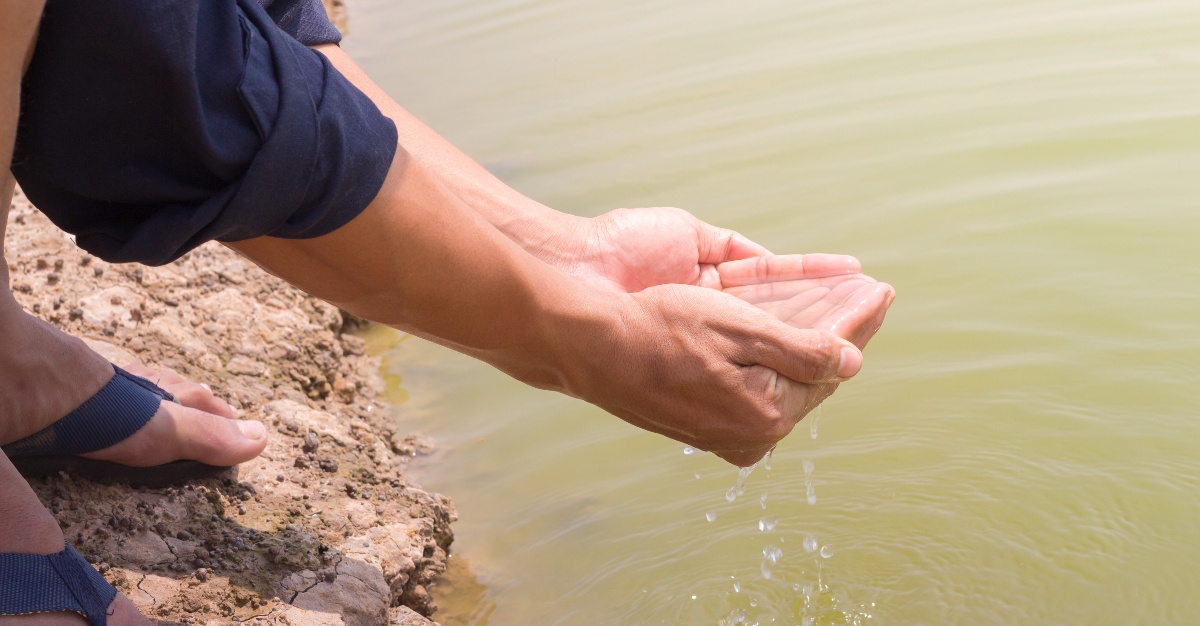 Cholera outbreaks were unfortunately common in the previous decade.
The situation in Haiti lasted for nearly 10 years, with rising temperatures causing more cases in many other countries. An epidemic in Yemen even set the mark as the world's worst cholera epidemic in history.
But, as we enter a new decade, the world's cholera problem looks to be improving. Cholera cases dropped by 60% globally in 2018, according to the World Health Organization. The drop in cases not only shows an end to many of those previous outbreaks, but further progress in fighting the disease.
What is Cholera?
Cholera is an infectious bacterial disease in the small intestines. The disease spreads by consuming food and water contaminated with the Vibrio cholerae bacterium.
Cholera affects people of all ages and can cause death within hours of contamination, if not detected and treated. The CDC said the most important preventative measure is to practice safe food and water precautions and washing hands frequently when traveling.
Improved Cholera Prevention Worldwide
It's estimated that cholera infected 1-4 million people a year and up to 143,000 die from the disease annually. In 2018, there were only 499,447 cases of cholera globally, causing 2,990 deaths. According to the WHO, data shows that this decreasing trend continued into 2019.
WHO Director-General Dr. Tedros Adhanom Ghebreyesus commented on these positive changes. Many countries at higher risk of cholera have embraced the, "global efforts to slow and prevent cholera outbreaks and shows the vital role of mass cholera vaccination campaigns.
Tedros added that they still have long-term plans to reduce cases. He notes the need for, "increasing access to clean drinking water and providing adequate sanitation and hygiene."
Ongoing outbreaks are still happening in various countries, although the decrease in cholera cases represents a "downward trend in cholera transmission."
Dr. Dominique Legros is head of WHO's cholera programme in Geneva. Legros credits the decrease in case numbers is linked to countries adopting the Global Roadmap to 2030 Strategy.
"We must continue to strengthen our efforts to engage all cholera-endemic countries in this global strategy to eliminate cholera," Legros said.
What is the Strategy to Reduce Cholera Cases?
The global cholera strategy aims to reduce cholera deaths by 90% and eliminate transmission in up to 20 countries by 2030.
The strategy focuses on three parts of cholera control. It wants to increase early detection and fast response to contain cholera outbreaks.
The WHO aims to fight the disease in various areas of prevention.
The plan will use, "strengthened surveillance, vaccination, community mobilization and water, sanitation and hygiene to prevent cholera in hotspots in endemic countries." Further, the strategy will have an effective technical support and resource mobilization. Lastly, the Global Task Force on Cholera Control notes a partnership at both local and global levels.
Tedros said the Global Roadmap provides clear instructions to countries on how to prevent and eliminate cholera. With the tools and resources available today, all cholera deaths are preventable.
Many countries have begun using the roadmap to fight against cholera. In the 2018 report, countries such as Zambia, Somalia and South Sudan showed significant progress in developing plans and strategies that follow the roadmap, which contribute to the decrease in cholera cases.
"We are seeing the results of countries reporting – and acting – on cholera. And these countries are making remarkable gains in cholera control and prevention," said Legros.
Are you traveling to a country at risk of cholera? Do you have any questions about the disease or vaccine to prevent infection? Passport Health can help. Give us a call at or book an appointment online now and speak to a travel health nurse.
Do you think the WHO's strategy will further reduce cholera cases? Did you know the disease cases were dropping in recent years? Let us know in the comments, or via Facebook and Twitter.
Written for Passport Health by Elle Johnson. Elle Johnson is a senior multimedia journalism student at the University of South Carolina. Johnson is graduating with a bachelor's degree in December and is a freelance writer in her free time.