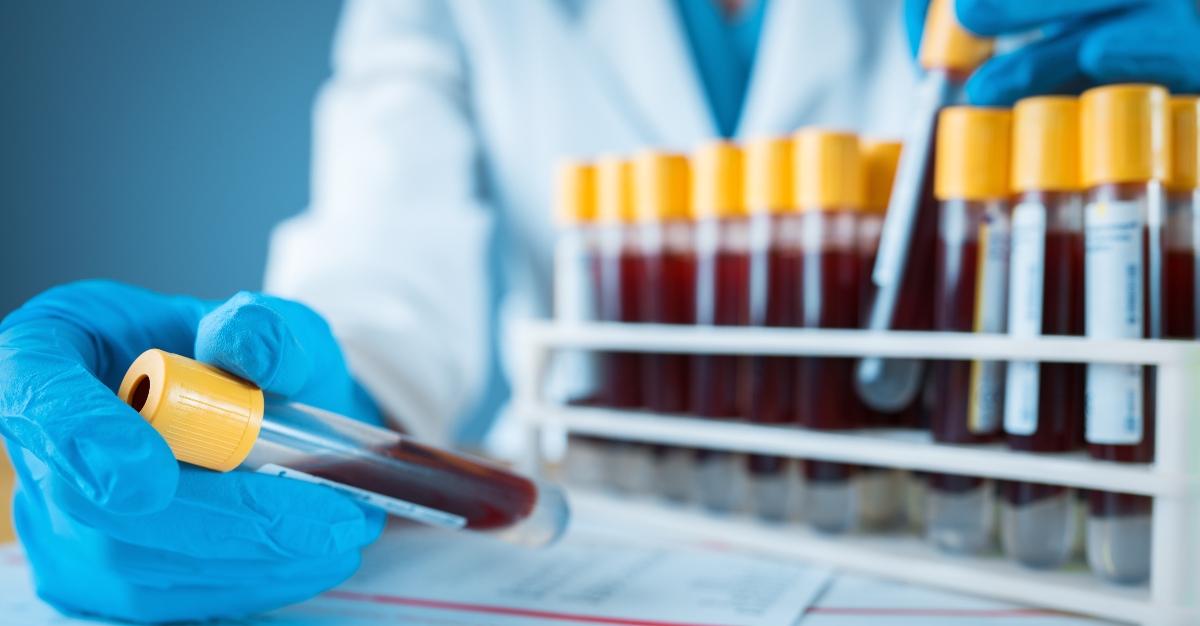 Norovirus, more commonly known as the stomach flu, has caused many recent outbreaks across the United States.
The "stomach flu", where individuals experience vomiting and diarrhea, is usually associated with influenza. Although, according to the CDC, the symptoms of influenza are not the same and are mainly respiratory. The "stomach flu" can be caused by other various viruses and bacteria.
The stomach flu can cause diarrhea, fever, stomach pain and projectile vomiting. Anyone who's had a bout with both norovirus and the flu will note the much-worse stomach symptoms with the former.
And if you're worried about catching the stomach flu this year, your blood type could make a big difference in infection. That's because a new study has shown that your blood type may increase your chances of getting sick.
How Does Blood Type Affect Norovirus Infection?
Blood type (A, B, AB, and O) plays a role in determining whether an individual will get the norovirus. This is because depending on what blood type you are, there are different kinds of molecules found on the surface of your red blood cells. The same molecules can also be found on the surface of the cells in your small intestine.
Norovirus infects the cells in your small intestine by grabbing onto the molecules on the surfaces of these cells.
But, the structure of your molecules depends on your blood type. Based on blood type, norovirus may not be able to attach itself to your cells.
In order for the norovirus to attach to these cells, a molecule called the H1-antigen needs to be present. Based on this detail, people with a B blood type tend to be resistant, while the other blood types can get sick from the norovirus.
Although, just like all viruses, different strains (there are 29 known strains of the norovirus) of the same virus can affect different people in different ways. Those differing strains may also cause a person to catch norovirus multiple times. Just because you have it once doesn't mean your body's immune system is equipped to fight all the different strains.
How To Protect Yourself
The flu shot may help prevent the most prominent strains in a given season, but it won't protect you against the stomach flu. But, much like with other vaccine-less viruses, you can still take steps against norovirus.
Here are some preventative measures you can practice for norovirus:
If you have children, make sure that they have received the rotavirus vaccine. Most children get this vaccine before they're two-years-old.
You should also make sure to practice good hygiene on a daily basis. Frequently washing your hands, using hand sanitizer, and wiping down surfaces with disinfectants (especially in your bathroom and kitchen) can go a long way in preventing norovirus.
Does this news make you more or less worried about getting the stomach flu? Would you make any changes in preventing norovirus due to your blood type? Let us know in the comments, or via Facebook and Twitter.
Written for Passport Health by Kaitlyn Luckow. Kaitlyn is a freelance writer, photographer and English teacher in Milwaukee. She has a passion for capturing and writing other people's stories. You can find her at sayhellostory.com.