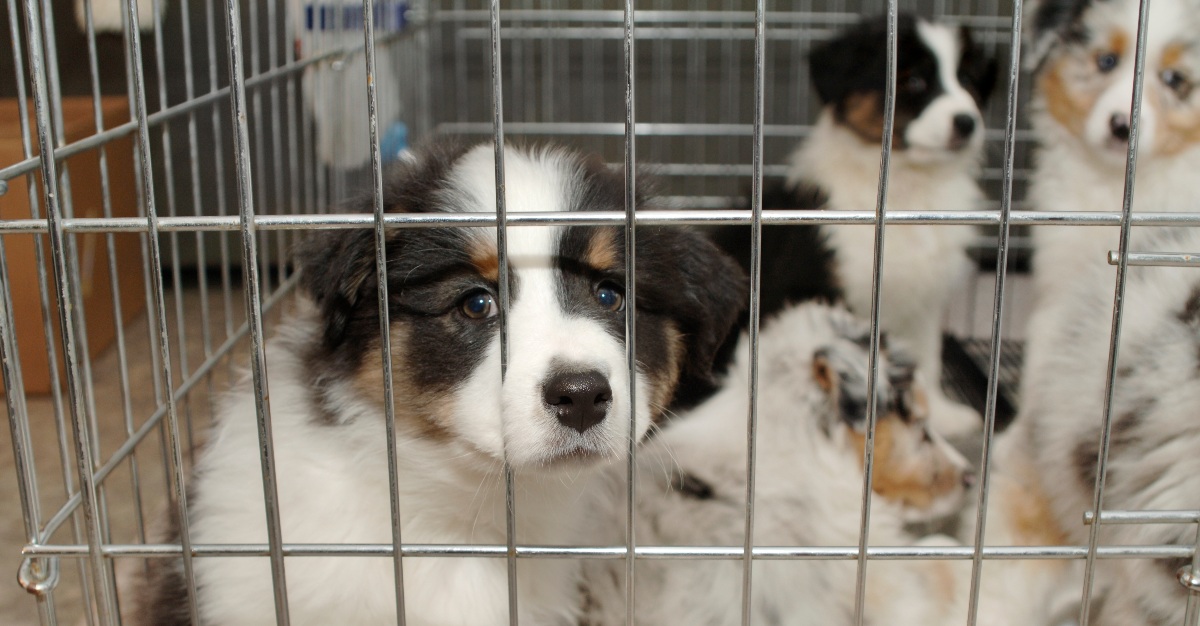 Pets bring people so much joy and enrich our lives. Few are as loyal as dogs though, after all, this is one of the reasons why they're called, "man's best friend."
Buying a puppy is a big decision, and there are many things to consider before you make your final decision. Some things you might want to think about are:
What kind of breed do you want?
How much money are you willing to spend?
Should you buy the puppy directly from a breeder, from a shelter or a pet store?
Are you willing to travel if you see the puppy online?
Apparently there's one aspect we may have overlooked: your personal health.
The CDC released a report in late-December confirming that 30 people, ranging from eight months to 70 years old, became sick by coming into contact with puppies from a pet shop. The illnesses happened across 13 states, with four of these individuals admitted to local hospitals.
Of those 30 people, 21 were at pet stores and handled puppies in the stores. According to the Washington Post, the pet stores may have been responsible for many more cases in 2019. Officials traced 113 similar cases throughout 17 states to Petland, which is a chain of pet stores throughout the United States.
What Disease Caused These People to Get Sick?
The disease is a strain of Campylobacter jejuni bacteria.
Whether you're aware of the name or not, most people in the U.S. have some experience with this bacteria. That's because Campylobacter jejuni is the country's most common source of food poisoning.
Worse, the illness is resistant to most antibiotics, which is the first defense against this illness. Symptoms will begin just 2-5 days after exposure and include stomach cramps, diarrhea and fever.
The CDC traced the puppies back to Petland. Many animal rights activists are critical of the company's breeding practices, although Petland confirms that its employees receive ongoing training that supports the puppies' health and wellbeing.
According to the Washington Post, the company's policies include, "mandatory sanitary training for all employees, prominent signage and multiple sanitation stations in stores and other measures to educate staff and customers."
They added some changes from Petland in response to the illnesses. One new policy involves the use of "microbe-targeting substances," by Petland veterinarians. The use of some substances may help fight bacteria that are resistant to most antibiotics.
How to Avoid Similar Illnesses
The best way not to get sick is prevention. Anytime you hold an animal, feed them, or take care of their "bathroom habits," especially when they're puppies, wash your hands immediately with warm, soapy water. Washing their bedding regularly in hot water can also help kill the bacteria.
It might be a good idea to take your dog to the vet to make sure it's healthy. Some of the signs to watch for in your pet is:
Loss of appetite
Trouble breathing
Diarrhea
Lack of energy or sluggishness
Your vet should be able to spot these warning signs if the dog is sick.
Did you know there was a string of disease cases linked to pet stores? Would you show extra caution when visiting a pet store until this situation is cleared up? Let us know in the comments, or via Facebook and Twitter.
Written for Passport Health by Sabrina Cortes. Sabrina is an experienced Copywriter and Founder/Owner of Write with Sabrina.com. She is dedicated to helping small businesses create engaging and relevant SEO material that reflects the brand and its values while maintaining a consistent voice. Sabrina lives with her family in the breathtaking mountains of western North Carolina.