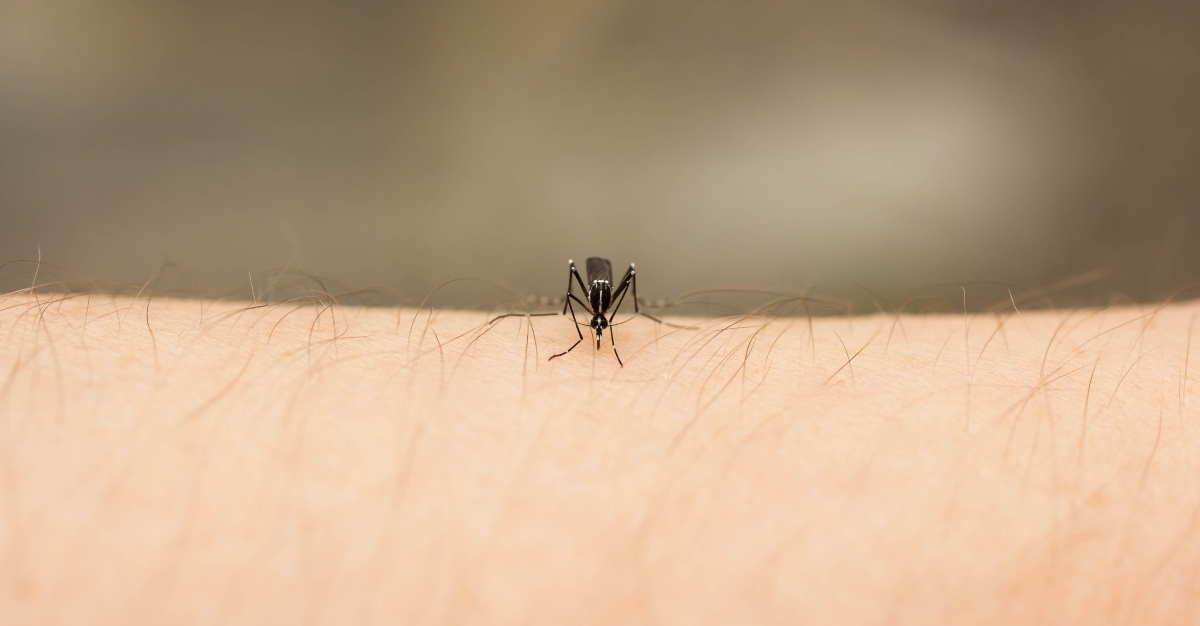 If you are a frequent traveller to tropical and subtropical climates of the world, you've most certainly heard of yellow fever. And chances are good you even received a vaccine for yellow fever before you left on your travels.
One disease you may not be familiar with is dengue. As both are mosquito-transmitted diseases, many times travellers assume they are the same disease. They are actually quite a bit different and knowing the difference could potentially save your life.
What is Dengue?
Dengue is a viral infection transmitted by a species of mosquitoes known as Aedes aegypti. This is the same mosquito species that carries yellow fever and the Zika virus.
The virus is found primarily in tropical and subtropical areas of the world, including South America, India, and parts of Africa. According to the U.S. Center for Disease Control (CDC), about 4 billion people live in areas that are at risk for contracting dengue, and about 400 million people are infected with dengue each year.
There are four different types of the dengue virus, which means people can become infected multiple times by different strains. Symptoms of dengue are generally flu-like in nature and include:
Fever
Muscle and joint pains, including pain behind the eyes and/or headaches
Nausea and/or vomiting
Rash
Swollen glands
Dengue symptoms generally last for two to seven days, and patients start to feel better in about a week.
But, sometimes patients find their symptoms worsen a few days after becoming sick. This can be a sign of severe dengue, which can be deadly. Signs of severe dengue include:
Extreme fatigue
Terrible stomach pains and/or continuous vomiting
Bleeding gums
Vomiting blood or blood in stool
Those with symptoms of severe dengue should seek medical attention immediately.
How is Dengue Similar to Yellow Fever?
Dengue and yellow fever have quite a few similarities:
Both are mosquito-transmitted viruses
Both are prevalent in tropical and subtropical regions of the world
In most cases of dengue and yellow fever, patients present flu-like symptoms, such as fever, chills, muscle and body aches, nausea, and/or vomiting.
One main difference with yellow fever is it also causes jaundice in patients, which is how it gets its colorful name.
And just like dengue, some patients may experience a more severe version of yellow fever a few days into contracting the disease. Without medical treatment, severe yellow fever can lead to liver and kidney failure, coma, and possibly death.
How is Dengue Different from Yellow Fever?
The main difference between dengue and yellow fever is vaccination.
Max Theiler of the Rockefeller Foundation received the Nobel Prize in 1951 for developing the yellow fever vaccine. Today, the CDC recommends anyone over the age of 9 months receive the yellow fever vaccine before travelling to areas at risk for the disease. As there are currently no specific medications for treating yellow fever, vaccination is a traveller's best option.
While a vaccine for dengue was finally made available in 2017, the World Health Organization (WHO) only recommends the vaccine for those previously infected by the dengue virus in the past. Research shows those without a previous infection who take the vaccine may be at a higher risk for developing severe dengue if they were to become infected.
To schedule your own yellow fever vaccination or if you have questions regarding the dengue vaccine, contact one of Passport Health's flu specialists at .
Corrie Pelc is a freelance writer in the Dallas-Fort Worth area. She has a passion for health and wellness, having written for publications including Exceptional Parent, DAYSPA, INVISION, Eyecare Professional, and Hepatitis Magazine.