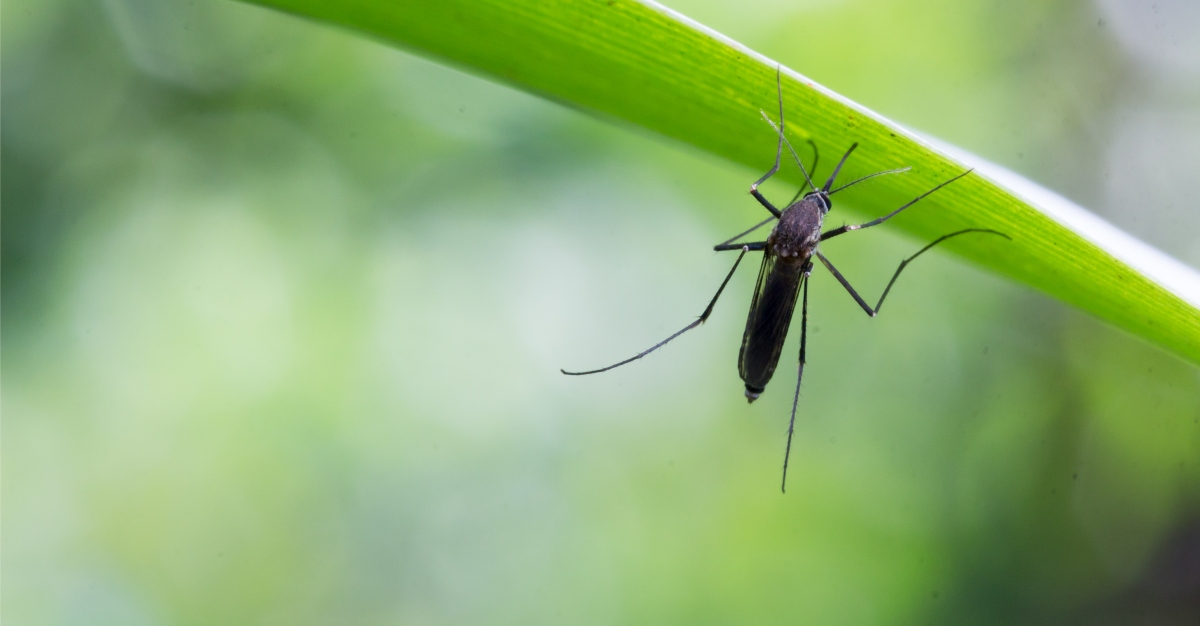 Despite the COVID-19 pandemic being the center of attention when it comes to health and wellness, some countries are also struggling with other viruses. In Singapore, dengue fever became particularly prominent in 2020, which caused Singapore residents to not only take coronavirus precautions, but precautions against dengue as well.
Dengue is a mosquito-borne disease that often infects those in tropical regions. Those who develop dengue fever experience muscle pain as the main symptom for about a week.
But with the virus circulating, it poses the question: can dengue be contracted more than once? The short answer, yes.
"There are four different serotypes (which can be understood as 'types') of dengue," Dr. Anthony Chua, co-founder and CEO of StratifiCare, told DBS. "So, if you were to get infected by the first serotype, it is equally possible for you to get infected by the second, third and fourth. It's just that you will be immune for life against the first serotype."
Researchers from the Mahidol University in Bangkok and the University of Oxford found that when an individual does catch dengue for a second time, the infection is usually worse than the first time around.
According to Science.org, "Oddly, the virus causing dengue fever comes in four strains and immunity to one seems to make infection by a second strain more dangerous."
Coming down with a different strain of dengue the second time around can cause hemorrhagic fever. Not only that, but internal bleeding and liver damage is likely to occur. But why is the second infection worse than the first?
In a study published in the journal Science, it was found that an individual who has dengue for a second time was at greater risk of a more severe reaction to dengue when their antibodies fell to a specific level. When this happens, these antibodies are incapable of protecting the body against the virus invading. Instead, the antibodies bind to the virus and will actually help the virus to replicate inside the body.
But, researchers agree that this is not the only reason a person may have a more severe reaction the second time.
"This is definitely not like there's a one explanation," Eva Harris, senior author of the study and University of California, Berkeley, professor of infectious diseases and immunology told STAT News. "It's just saying that this particular explanation seems to be valid in humans.
Nikos Vasilakis, a University of Texas Medical Branch associate professor of pathology, said obesity can also play a role in those who experience a more severe second reaction.
"But it's not the only reason that we do have severe dengue disease," Vasilakis told STAT News.
While a vaccine has been developed for dengue, but isn't available in the U.S., Chua told DBS that it is better to prevent dengue than to treat it. "Prevention is always better than cure, and we have to do the steps recommended by Singapore's National Environmental Agency (NEA)," he told DBS.
One way to do so is through NEA's app, which allows people to track where dengue is prominent in Singapore.
"I downloaded the NEA's application, and I key in the areas that I'm more concerned with, such as where my parents and I stay," Chua told DBS. " Whenever there is an outbreak or cluster there, the NEA will notify us through the application. I will then give my mother a call to remind her to clear the water from her plants and to put on her mosquito patches."
Dengue can be prevented by avoiding mosquito bites. This can be done by using mosquito repellents, wearing clothes that cover your body completely and keeping all windows and doors closed.
Despite dengue being a tropical disease and not widely seen in the U.S., it's still very possible to catch the virus while travelling. It's important to remain safe when travelling to tropical areas with high cases of dengue and to actively take preventative steps. More information on dengue prevention can be found at Passport Health.
From vaccinations to key advice, Passport Health can help you stay safe while abroad. Schedule your appointment today by calling or book your appointment online now.
Written for Passport Health by Elle Johnson. Elle is a freelance journalist and social media content creator in Florida. Not only does she enjoy working as a freelancer, but in her free time she enjoys working on fictional stories.