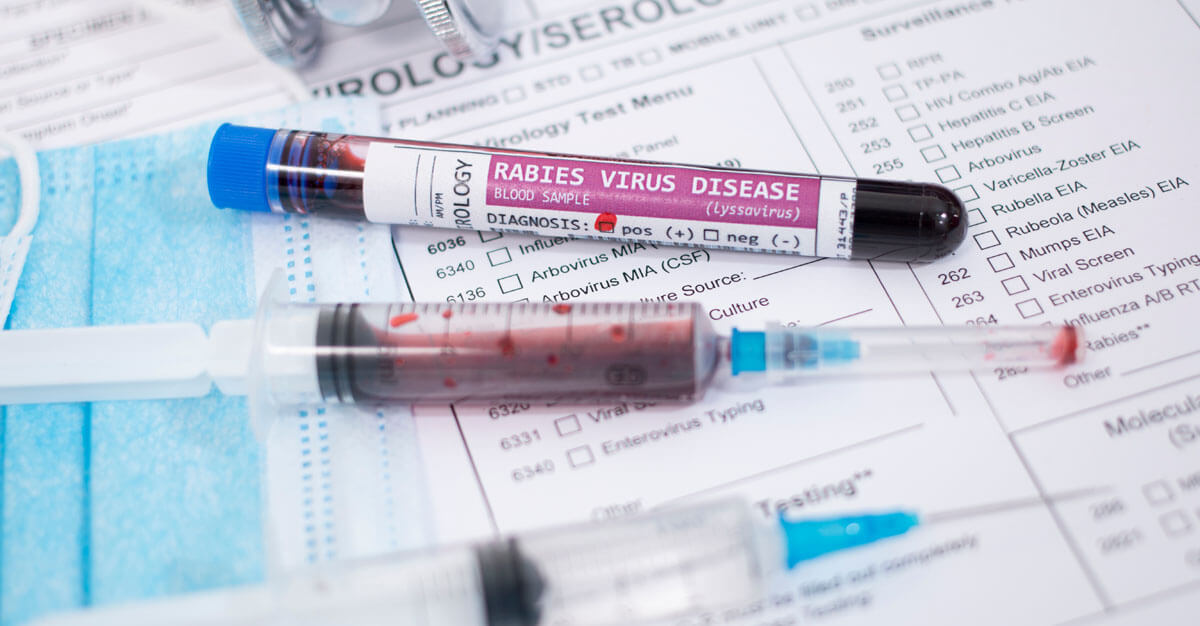 Rabies is an illness that many people fear contracting. But, human cases of rabies are rarely seen. That is, unless you get bit by a rabid animal. In that case, it is important to get treated as soon as you think you have been infected. Rabies is caused by a lyssavirus, which is a type of virus that causes encephalitis – an inflammation of the brain. According to the Centers for Disease Control and Prevention, approximately 59,000 people die annually from rabies.
In the Canada, wild animals are most often the common carriers of the virus. Typically, raccoons, foxes, bats, coyotes, skunks and bats are accountable for spreading rabies. It is spread through a deep bite or scratch from an infected animal. However, the virus may not immediately cause symptoms, as it may lie dormant for one to three months during the incubation period.
But, by the time you start to see symptoms, the virus is often too far progressed in the body for anything to be done besides palliative care. That is why it is important to reiterate that if you think that you have gotten bit by an animal that you suspect has rabies, to go see a doctor immediately.
Symptoms of rabies start out with a fever, where you may just begin to feel general fatigue, or as if you have the flu. Tingling, burning or pain at the wound site may start to happen. The virus will then begin to spread along the central nervous system, where other, more severe symptoms begin. These symptoms include:
Agitation
Confusion
Anxiety
Insomnia
Hydrophobia (fear of water)
Problems swallowing
Hallucinations
Slight paralysis
Once the symptoms have progressed to this stage, they often lead to coma, lung or heart failure and eventually death. The good news, though, is that rabies is an entirely preventable disease. If you suspect that you have been infected, the most important thing for you to do is to seek medical care immediately. Wash the wound thoroughly with soap and water, and head to your local emergency department to be treated.
Doctors will begin with post-exposure prophylaxis (PEP), or the rabies vaccine. It is fully successful if given right after exposure to the rabid animal. They will begin with a dose of rapid-acting rabies immune globulin, which prevents you from getting infected by the virus. Then, over the next 14 days, you will need to get three additional vaccines to complete the series.
Are you travelling to a region where rabies is present? Consider pre-exposure rabies vaccination, schedule online now or call .
---
Jennifer Passmore is a stay-at-home mom, writer and beader. She loves creating art with her words and through her jewelry. She is also a passionate mental health advocate.