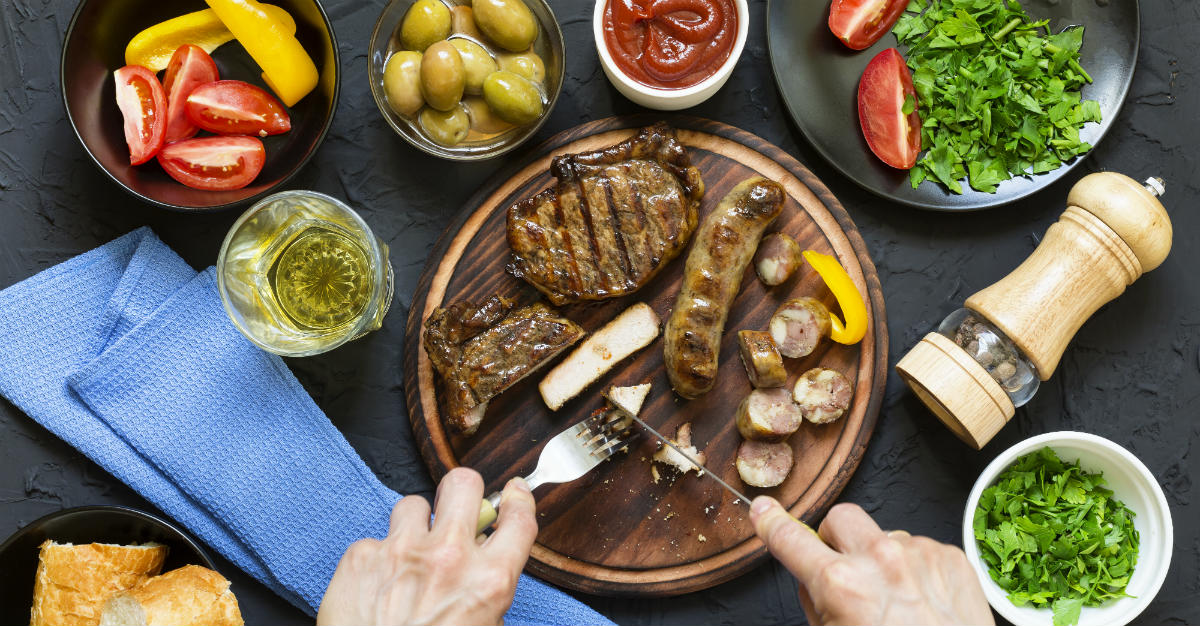 Typhoid is a bacterial infection that results from Salmonella Typhi. High fever usually accompanies it, so it is often referred to as Typhoid fever. It is very contagious and can cause a series of severe side effects. Dietary changes cannot treat or prevent typhoid, but they can relieve the symptoms. Find out more about how you can alter your diet for typhoid fever.
Diet plays a crucial role in recovery, so you should carefully monitor and plan your meals. People who suffer from typhoid need to have small, frequent meals to sustain energy and stamina.
The main dietary principles of typhoid fever include:
A high calorie, soft, bland diet that is easy on the stomach
Immune-boosting foods to help strengthen the immune system
Easily digestible
Replenish nutrient needs
Learn more about what you may need to do if you contract typhoid.
Healthy Options
Foods low in fiber are highly beneficial, and some examples are cooked vegetables, ripe fruits, and refined grains. Make sure you stay hydrated and drink plenty of water as well.
Here are some items you can have with typhoid:
Carbohydrates: Increase your intake by incorporating porridge, soft rice, or baked potatoes.
Fruits: Ripe bananas, melons, applesauce, canned fruit
Comforting Foods: Soothing options such as soup and broth can help combat fatigue and boost your energy. Other options are clear vegetable soup, carrot soup, clear dal soup, and clear chicken soup.
Cooked Vegetables: Consuming cooked vegetables will help your body receive vital nutrients to become stronger. Well-cooked or boiled vegetables like potatoes, carrots, beets, raw papaya, and squash are great choices.
Hydration: It is important to maintain your fluid balance and prevent dehydration when recovering from typhoid. Bottled water, herbal tea, fresh fruit juices, and coconut water can cleanse and rejuvenate your system.
Foods to Avoid
While many beneficial foods will relieve typhoid symptoms, there are also ones that offer no value to your body. Avoid these foods as much as possible during a bout with typhoid.
High Fiber: Food high in fiber content is difficult to digest and puts pressure on the digestive system. Since the digestive system is already weakened by typhoid, placing more strain on it will worsen your condition.
Spicy Food: Spicy, fried items are a definite no for the typhoid diet. Spicy foods will irritate the digestive system and intestine. Any inflammation should be avoided as much as possible.
Gas and Bloating Foods: Certain vegetables like broccoli, cabbage, cauliflower, and asparagus can cause gas and bloat the stomach. Only seek out vegetables that are cooked.
Ghee and Butter: Monitor and control your intake of ghee and butter. Fatty food is harder to digest and can cause complications.
Things to Keep in Mind
The typhoid diet is a short-term eating plan that encourages typhoid-infected people to consume low-fiber, nutrient-dense foods that are easy to process. While limited research has been conducted on the typhoid diet, studies have illustrated that these listed options work. By consuming low-fiber foods and limiting spicy meals, people can help relieve multiple gastrointestinal issues.
Altering your eating habits will not treat or prevent typhoid fever. Still, you can alleviate specific symptoms when paired with medication. Since several other nutritional food items are eliminated from this diet, it is not recommended to stay on it for long. Talk to your doctor before making any final changes.
The best way to prevent typhoid is through vaccination. Make sure you are protected with Passport Health. Call or book online to schedule your appointment today.
Written for Passport Health by Shelbi Jackson. Shelbi is a freelance writer from Illinois. She enjoys writing about various topics from health care to music and book reviews. In her free time, you can find her at a live event, taking a stroll outside, or playing with the family dogs.