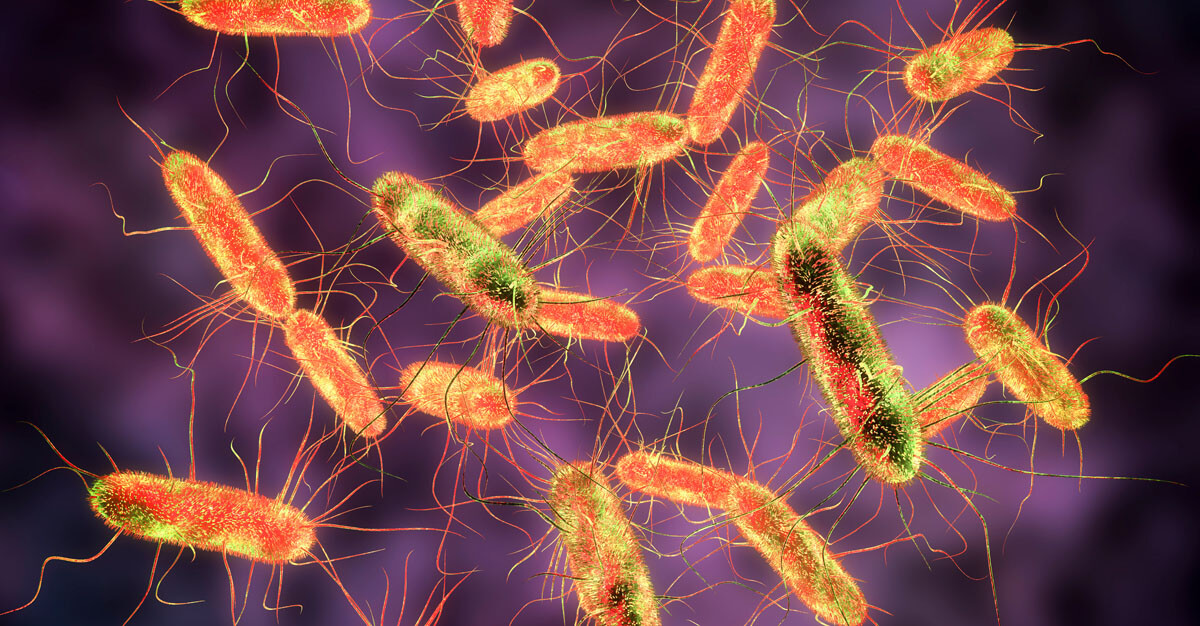 Typhoid fever is a life-threatening illness caused by the bacteria Salmonella serotype Typhi. It's a common traveller's related disease, with around 21 million reported cases of typhoid globally each year. Typhoid is a highly infectious bacterial infection that is usually spread through the ingestion of food or water that has been contaminated by feces. Once infected, typhoid can affect multiple organs within the body, and without proper treatment, can lead to complications and even death. Currently it's estimated that up to 1 in 5 people will die if their typhoid fever is left untreated. Luckily, there are preventative methods and treatments plans available to both help prevent and treat typhoid.
If you think that you have typhoid, it's important to contact your doctor. The only way to know for certain that it is typhoid is to have a sample of blood or stool tested for
Salmonella Typhi. Typhoid symptoms are similar to other infectious disease and include having a sustained fever, which is a fever that doesn't come and go, that can be as high as 103–104°F. Along with the sustained high fever, you could experience fatigue, headache, cough, loss of appetite, stomach pain, and diarrhea or constipation. In some cases, people with typhoid will develop a rash of flat, rose-colored spots. You can treat the symptoms as they occur, but your doctor will be able to run tests and determine the best treatment plan for you.
Once it has been determined that you have typhoid, you can be treated with antibiotics. Depending on your symptoms and your healing progress, your doctor may run additional tests to determine if the bacteria causing your infection are resistant to the antibiotics. If diagnosed in the early stages of infection, most antibiotic treatment plans are prescribed for 7 to 14 days. Most people can expect their symptoms to start clearing up within 2 to 3 days of taking the antibiotics. This means that if everything goes well and the antibiotics are helping, you can expect to recover fully from your typhoid symptoms in less than a week.
It's vital to finish the course of the prescribed antibiotics to ensure that the bacteria are completely removed from your system. Even if your symptoms have cleared, you can still be a carrier of the bacteria and potentially infect those around you. This means that your symptoms could return or that could infect others around you. In addition to following the instructions for your antibiotic treatment plan, you should also take further steps to prevent spreading the bacteria. You should wash your hands with soap and water after utilizing the restroom and you should avoid serving and preparing food for others.
The most high-risk areas for typhoid fever include Africa, Central and South America, and South Asia. If you're planning on travelling to any of these areas, you can speak with your doctor about the two vaccines currently available. There is an oral vaccine that consists of four pills taken every other day with competition at least 1 week prior to travelling to high-risk areas. The other vaccine is an injectable that should be administered at least 2 weeks prior to travelling. Vaccination and other preventative measures, such as avoiding uncooked food or unwashed produce, can help you avoid a pretty miserable time of being sick with typhoid fever. While antibiotics can help you and your symptoms will clear up in a few days, with the increasing rise of antibiotic resistant bacteria, preventative methods should be stressed.
Vaccination is key to preventing typhoid infection. Ensure you're protected with Passport Health. Call or book online to schedule your appointment today.
Written for Passport Health by Brianna Malotke. Brianna is a freelance writer and costume designer located in Illinois. She's an avid coffee drinker and enjoys researching new topics for writing projects. Her site can be found here.