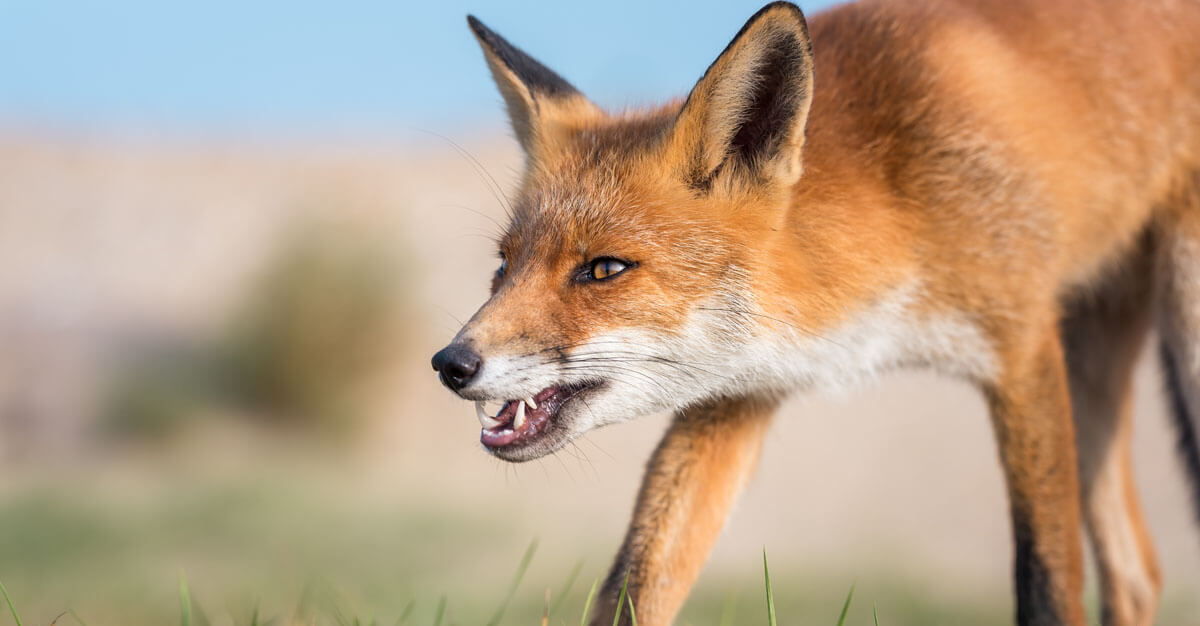 By the time a person realizes they have rabies or starts showing symptoms, it's typically too late. That's a scary thought, especially since rabies is a disease known to change the behavior of those infected.
There are so many diseases in the world, many of which we have vaccines, treatments, and other preventative measures for. With medicine and healthcare being as advanced as it is, one might think there would be better treatments for rabies. But the truth of the matter is that unless a person knows they were bitten by an infected animal, there is no way for them to know if they have rabies, especially since symptoms don't start to show until it is too late.
So, what makes rabies fatal?
"The short answer: rabies is a virus that targets the central nervous system," Medium reported. "It's usually spread through saliva and sexual secretions."
Once a person is bitten by an infected animal, the virus will take quite a while to reach the brain. Incubation of the virus can last anywhere from three to 12 weeks, according to Newsweek. During these weeks, a person won't exhibit any symptoms as the virus travels to their brain. But once the virus reaches the brain, an individual will start to experience symptoms, which will quickly worsen. If the disease reaches this point, it will more likely than not prove to be fatal.
Rabies can quickly damage the brain and spinal cord, causing symptoms like headaches, confusion, anxiety, coma and behavioral changes.
"The thing about the rabies virus is that it has a preference for nervous tissue," Jimmy Whitworth, a professor of international public health at the London School of Hygiene and Tropical Medicine, told Newsweek. "It gets into nerves around the bite site and makes its way over a few days or weeks into the brain and spinal cord. Once this happens then it is virtually always fatal."
But, this doesn't mean the disease can't be prevented before the virus reaches the brain.
"However, there is life-saving treatment for individuals who quickly seek care after being exposed to an animal with rabies," Sr. Ngozi Ezike with the IDPH told Newsweek.
One treatment is a rabies vaccine, but it can only help treat the disease if given to an infected person within 10 days of first being bitten. This will help prevent the virus from reaching the brain. Along with the vaccine, antibodies designed to target rabies will also be injected at the wound to attack the virus.
"If you think you may have been exposed to rabies, immediately seek medical attention and follow the recommendations of health care providers and public health officials," Ezike told Newsweek.
Vaccination is key to preventing rabies infection. Consider pre-travel rabies vaccination from Passport Health. Call or book online to schedule your appointment today.
Written for Passport Health by Elle Johnson. Elle is a freelance journalist and social media content creator in Florida. Not only does she enjoy working as a freelancer, but in her free time she enjoys working on fictional stories.