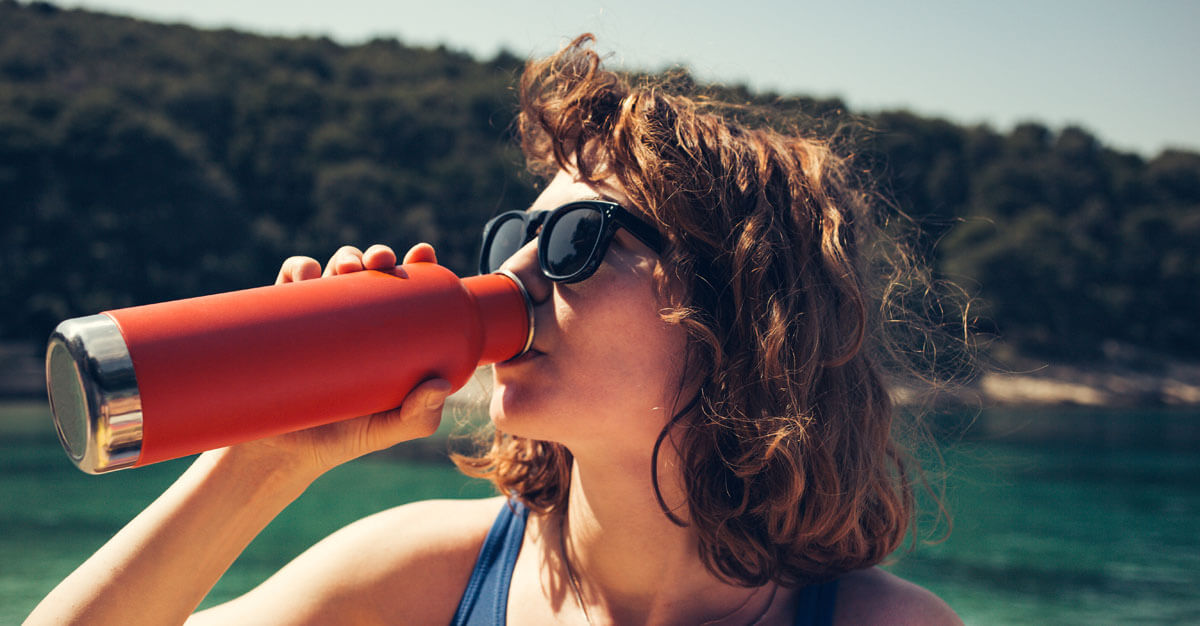 Vacations are all about fun, and enjoying yourself. You cruise from one destination to another, having a blast while you are doing it. However, one thing that you should always stay during a vacation is to be hydrated. You need to drink water so that your body does not get dehydrated during your trip.
But what happens when you arrive at your destination, only to find out that the water is undrinkable? This can sometimes happen, depending on where you are vacationing, where you may not be able to drink water from their local source. Here are some locations where you should not partake in drinking the water.
Mexico: According to Healthline, a study that was performed in 2018 found that there are only a mere seven percent of people in Guadalajara, Mexico's third biggest city, drink water from the tap there. For the most part, the water is purified, however, there isn't a guarantee that it won't become contaminated on its way to your sink. Many locals tend to have their water delivered in five gallon jugs, to make sure they have enough water for cooking and drinking.
Europe: In general, the tap water in most of Europe is actually safe to drink. However, there are some locations where you should stick to bottled water, instead. But, it is best to do your research on the water for the destination that you are arriving at. By using the CDC's Travelers' Health Tool, you can find out about the tap water, if it is drinkable, and more.
Africa: Within Africa, especially places like Ghana, and the sub-Saharan desert tend to have unsafe drinking water, especially with Africa's water crisis and need for clean water. Because of this, it is best to only drink water out of a bottle there.
Puerto Rico: While the water is generally safe to drink straight from the tap here, many opt for bottled water. Some travelers may experience diarrhea after drinking the water, but that most of the time quickly passes. But, many people do choose to drink bottled water over tap water instead.
India: In India, in 2021, Puri became the first city in India to have clean drinking water. As for the rest of India, it may be best to stay away from tap water. Contaminants from things like chemicals and arsenic currently invade the water system, making it unsafe for drinking. The same thing also goes for street food in India. It may seem tempting, but you should eat and drink filtered water at a well-known restaurant in the area instead.
Peru: If you are on your way to an expedition within ancient Peru, it is advisable to take with you a water filter, and/or water purification tablets. The water there is not potable – meaning that the water there contains the same kinds of substances that are located in the area creeks and lakes, the same that people use to swim and play in.
If you are unsure about the status of the drinking water where you are traveling to, always make sure to do your research. The CDC has a complete list of destinations, where you can check things like how the drinking water is, and if it poses any kind of risk. When you are abroad and you find that you are unable to drink the water there, here are a few things that you can do:
Drink bottled water. Make sure that you stock up on enough bottled water to last you through your trip. This includes enough water to also brush your teeth as well.
Getting ice in your drink may be a bad move if it is made with unfiltered water. It can melt, break down in your system, and may make you ill.
Keep your mouth closed while showering in order to assure that you do not accidentally swallow the water.
Boil water where available.
Stay as protected as possible from food- and waterborne diseases with key vaccinations like typhoid and cholera from Passport Health. Call or book online to schedule your appointment today.
Jennifer Passmore is a stay-at-home mom, writer and beader. She loves creating art with her words and through her jewelry. She is also a passionate mental health advocate. You can find more writing at her website Positivity In Pain.