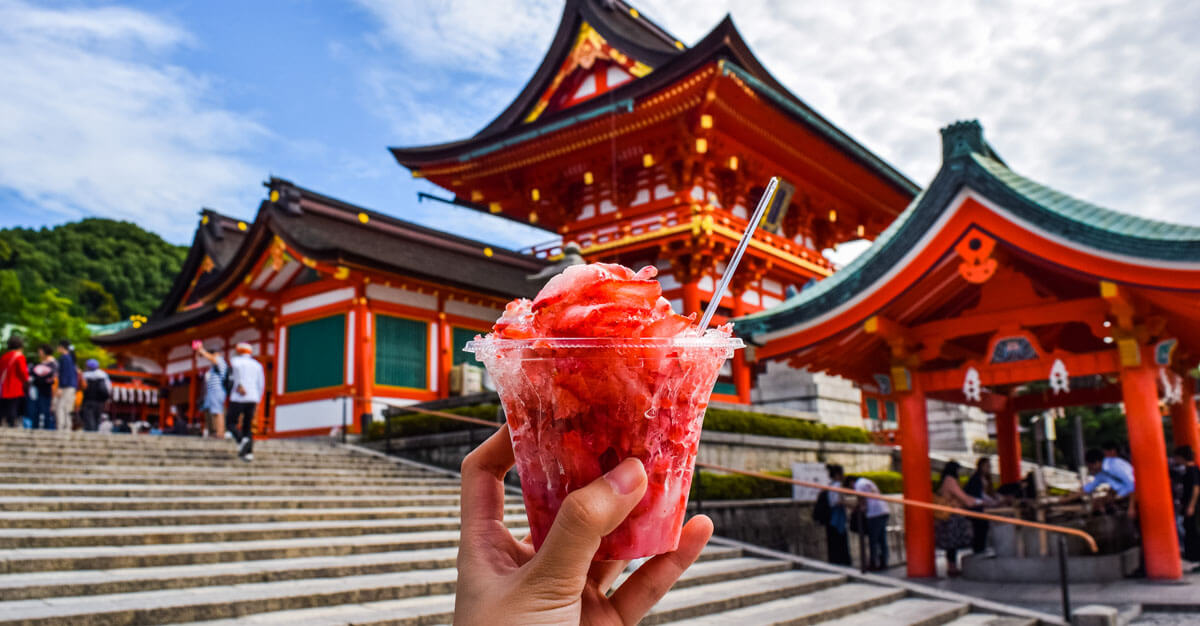 Adopting a health conscious lifestyle doesn't mean missing out on all the delicious street food your next vacation spot has to offer. The streets of many sought-after travel destinations offer healthy and cheap delicacies that won't leave you sick or sluggish. These delicacies don't fall short of authenticity, giving you a true taste of your travel. Here are 5 destinations with some of the healthiest street foods.
Bustling bazaars ignited with lively locals and passionate fruit and vegetable sellers is a staple in the colorful neighborhoods of Izmir. Situated on the coast of the country, just across from Greece, Izmir is one of Turkey's most loved cities. While there are many things to love about Izmir, their street food is worth mentioning.
Izmir offers authentic street food that you may not see in other parts of Turkey. For example, wide-eyed tourists will often see carts with layers of filled oysters known as "Midye". Filled with seasoned-rice and served with lemon, Midye isn't your typical oyster. It also packs a nutritional punch. Loaded with energy giving carbohydrates from the added rice as well as Vitamin B-12 that naturally comes in oysters, Midye is one of the healthiest street foods around. Make sure not to buy Midye during the summer though, since the heat can facilitate growth of bacteria and lead to food poisoning. It's best to feast on Midye during the cooler months of the year.
2. São Paulo, Brazil
In São Paulo, acai bowls aren't momentary trends of the millennial generation. They're a street food constant and depending on how they're topped, they are one of the healthiest street delicacies on the globe. In this southern Brazilian coastal city, you can treat yourself to a fresh bowl of acai palm fruit mixed with other fruits, topped with guarana syrup and sprinkled with granola or slices of banana. Besides the high antioxidant value of acai, the guarana syrup that sweetens this fun street dessert is low on the glycemic index. This means that it won't cause spikes in your blood sugar, you won't crash soon after enjoying your colorful acai bowl and you'll remain fuller longer.
Topping many editorial lists as one of the healthiest countries in the world, it's no surprise that its capital would boast of some of the healthiest street foods. An example of the nutritious value the Tokyo streets have to offer is Yaki Imo. Yaki Imo is a simple Japanese street food of roasted sweet potato. Yaki Imo isn't topped or slathered with anything. It's also not dipped in anything. It's just a really tasty sweet potato roasted over hot, black stones. Mainly found in the winter, these highly nutritious sweet potatoes are loaded with Vitamin B6 and suitable for both vegans and health-conscious carnivores.
The streets of Bangkok are calling all those looking for a healthy, gluten-free sweet treat. The classic Khanom Buang is both the king and queen of Thai street food. This authentic Thai dessert is best described as a crispy pancake or a crepe and is made from simple, fresh ingredients. Rice flour, mung bean flour, eggs, a little bit of sugar and water come together to make this traditional Thai crepe. Mung bean flour is packed with protein, fiber, B Vitamins and other nutrients, putting Khanom Buang among some of the healthiest street foods around.
Marrakech is one of the few places where you can grab a bowl of soup during a walk around the town. This street soup, known as Harira, isn't your regular run of the mill soup. It's an impressively healthy soup of tomatoes, lentils and chickpeas. Meat can sometimes be added depending on the vendor. Lentils and chickpeas are filled with protein. Tomatoes are packed with vitamin C. It's safe to say that putting these all together makes something we might as well call a "super soup".
Staying Safe While Eating on the Streets
No trip is complete without diving into the local cuisine. The streets of Izmir, Sao Paulo, Tokyo, Bangkok and Marrakech make it quite easy to experience authentic street food while making healthy choices. Despite how healthy a specific street food might be, it's still important to choose to eat from clean carts in areas with less crowds. It's also important to choose vendors that prepare their food away from garbage, stray animals or still water as these could contribute to spread of disease. By making sure that the vendors you buy street food from adhere to proper hand hygiene and social distancing guidelines, you can enjoy the best an exotic city street has to offer while staying healthy and safe.
Travelers' diarrhea kits are a must for any kind of street food exploring. Make sure you stay protected with a visit to your local Passport Health. Call or book online to schedule your appointment today.
Ese Agboh is a student nurse who wants to specialize in pediatric nursing and wound care. In her free time, she enjoys reading and writing articles related to medicine and the pathophysiology of communicable diseases. Ese currently lives and studies on the east coast of the United States.