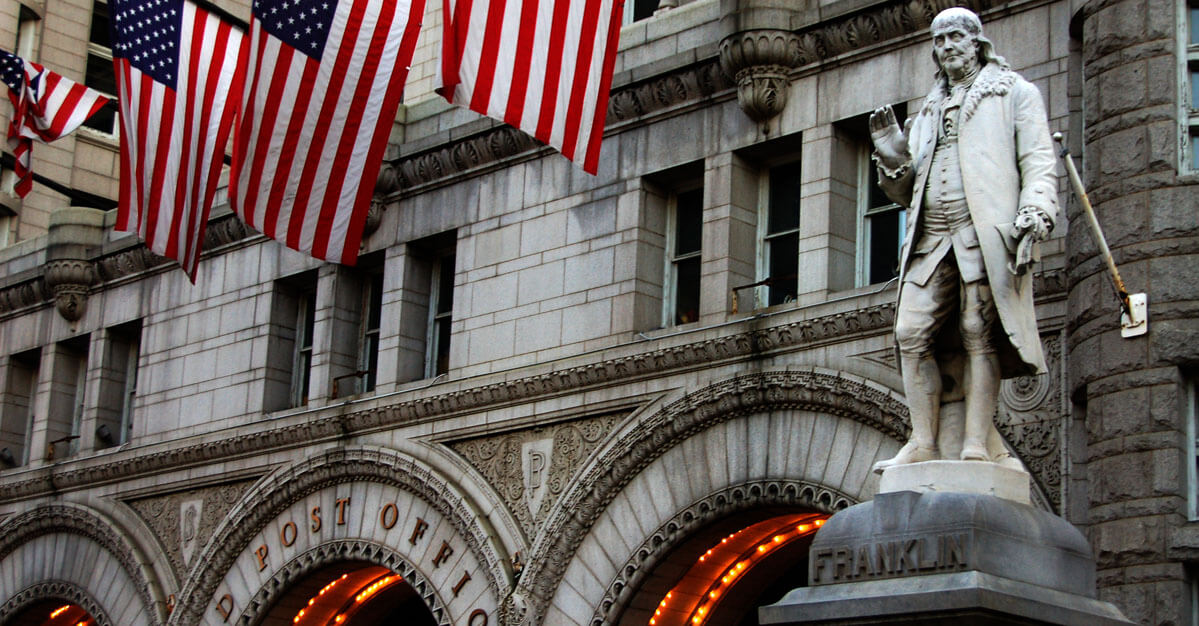 It was announced earlier this year that the FDA authorized the emergency use of the Pfizer-BioNTech COVID-19 vaccine for children ages 5-11. While many parents are ushering their children to their local pediatricians, pharmacies and clinics to receive the vaccine, other parents still remain on the fence about giving the vaccine to their children. This could be due to a number of reasons, medical issues, beliefs, and more.
But, worrying about vaccinating children is a tale as old as time. Benjamin Franklin, one of the United States' founding fathers, lost his son, taken by smallpox. Francis Folger Franklin, only four years old, passed away on November 21, 1736.
At that specific point in history, vaccinations were not yet available, but inoculations were. Franklin, who was a staunch believer in inoculation as a safe practice, hadn't done it to his own son. He had intended to, but he had waited, and it became too late for his son.
Howard Markel, pediatrician and Director, Center for the History of Medicine at the University of Michigan said that smallpox epidemics would pop up at different times in colonial America. As such, inoculations became the common practice to try and protect themselves against smallpox. Inoculations are vastly different from vaccinations. In order to inoculate someone with smallpox, doctors would cut open a deep wound and fill it with the pus of an infected smallpox patient.
Markel said that inoculations were "a really risky thing," and that those who had agreed to have the procedure done would get very sick after receiving the inoculation. To paraphrase Markel, a good 15% to 20% of people passed away from it, but those who had survived, had become immune.
So what made Franklin wait to inoculate his son? It turns out, he intended to inoculate him, just not at that particular point in time. He explained that Francis had been suffering from "a Flux" – what we know as diarrhea. According to Franklin he had been suffering from this for a while, and he wanted to wait until the boy was well enough in order to inoculate him.
H.W. Brands, author of The First American: The Life and Times of Benjamin Franklin believes that he sees a bit of a mirror situation going on, with COVID-19 and vaccination hesitation. While inoculation was a rather dangerous practice, vaccination absolutely pales in comparison to what patients had to go through to receive an inoculation. Markel says, "Today, we're offering 95% effective and wholly safe vaccines because we've done hundreds of millions of field trials already in people's arms."
Medicine and technology have moved forward steadily since those many years ago. Sadly, Franklin would not live to see the vaccine that allowed the World Health Organization to declare smallpox officially eradicated worldwide in 1980. But, slowly, but surely, we are moving towards a future where we may one day be able to say that we eradicated COVID-19, thanks to vaccinations.
Planning a trip or looking for a routine vaccination? Call or book online to schedule your appointment today.
Jennifer Passmore is a stay-at-home mom, writer and beader. She loves creating art with her words and through her jewelry. She is also a passionate mental health advocate. You can find more writing at her website Positivity In Pain.