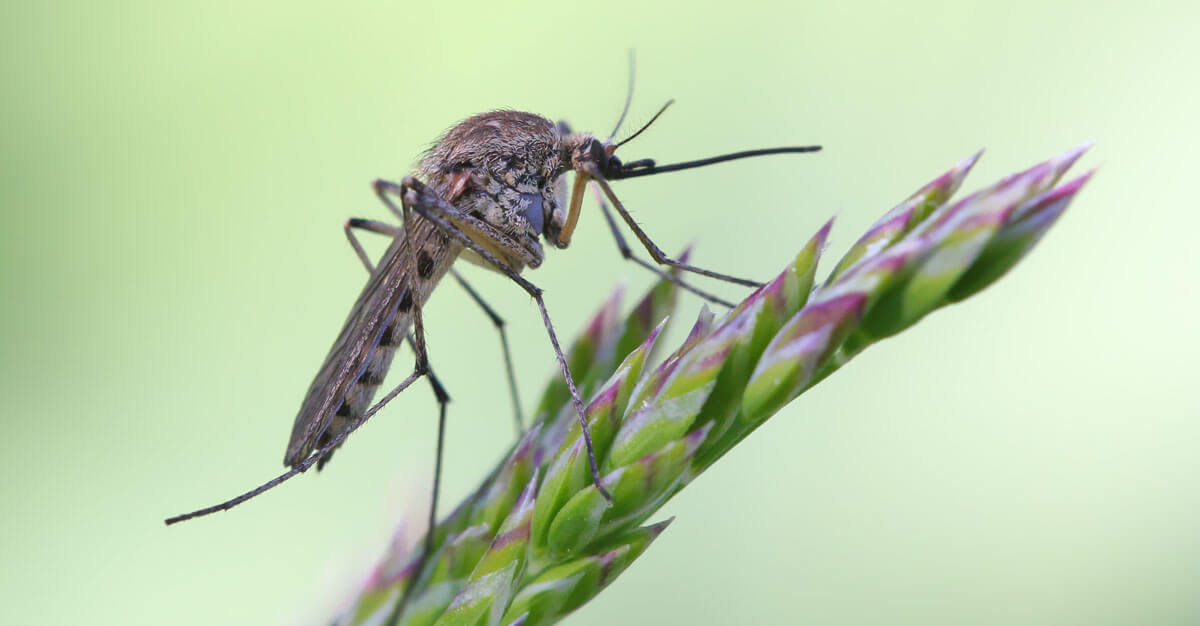 They have a bit of a reputation for being pesky during the warmer days of the year and can cause itchy and create red and raised itchy bumps that can be very annoying. One wouldn't think that the mosquito is actually one of the most dangerous creatures on the planet. How can one tiny insect do so much damage that it is considered dangerous?
Mosquitoes are responsible for more than one million deaths worldwide each year. This is because mosquitoes carry a wide variety of diseases that can easily be spread to humans through a single bite. Some of these diseases can be deadly if contracted, these include:
That is just a fraction of the illnesses one can contract from an infected mosquito. But, how do these tiny little insects cause so much disease and chaos? It happens when the mosquito picks up a disease, typically from an animal, and the mosquito acts as a means of transportation for the virus or illness. Once it bites someone, it transmits the disease through its saliva. Once bit, one can become very ill if bitten by an infected mosquito.
There are approximately 3,000 species of mosquitoes out there. But, only around half of them actually bite and feed on human blood. Animals can also become infected with certain things, like heartworm, from the bite of a mosquito.
One study found that certain mosquitoes which carry a malarial parasite can smell human blood better than some other mosquitoes. In addition to carrying various viruses and diseases with them, mosquitoes can also carry parasites, which they can infect humans with. This is how malaria spreads.
Because mosquitoes infect so many people with diseases, they are considered one of the most dangerous creatures on the planet. But there are things that you can do to protect yourself against these pests. Arm yourself with the right vaccines to avoid contracting many of these nasty illnesses. Below are the recommended vaccines, especially if you plan on traveling to an area where there is a high risk of getting the disease.
Yellow Fever Vaccine
Malaria – (Vaccine in the development stage, but pills are available)
Japanese Encephalitis Vaccine
Other vaccines in development include a vaccine for dengue fever and Zika virus. Once you have gotten your vaccinations, there are a few other things that you can do to protect yourself from getting bit.
By wearing long sleeves, long pants, and long socks, you are helping to shield your body from being exposed to mosquitoes. You should also carry with you and use a bug spray that has DEET in it. If you see standing water, move along as fast as you can away from it because pools like that are a breeding ground for mosquitoes.
With the right tools and vaccines, you can prevent yourself from contracting a mosquito-borne illness. Make sure you are prepared with Passport Health. Call or book online to schedule your appointment today.
Jennifer Passmore is a stay-at-home mom, writer and beader. She loves creating art with her words and through her jewelry. She is also a passionate mental health advocate. You can find more writing at her website Positivity In Pain.