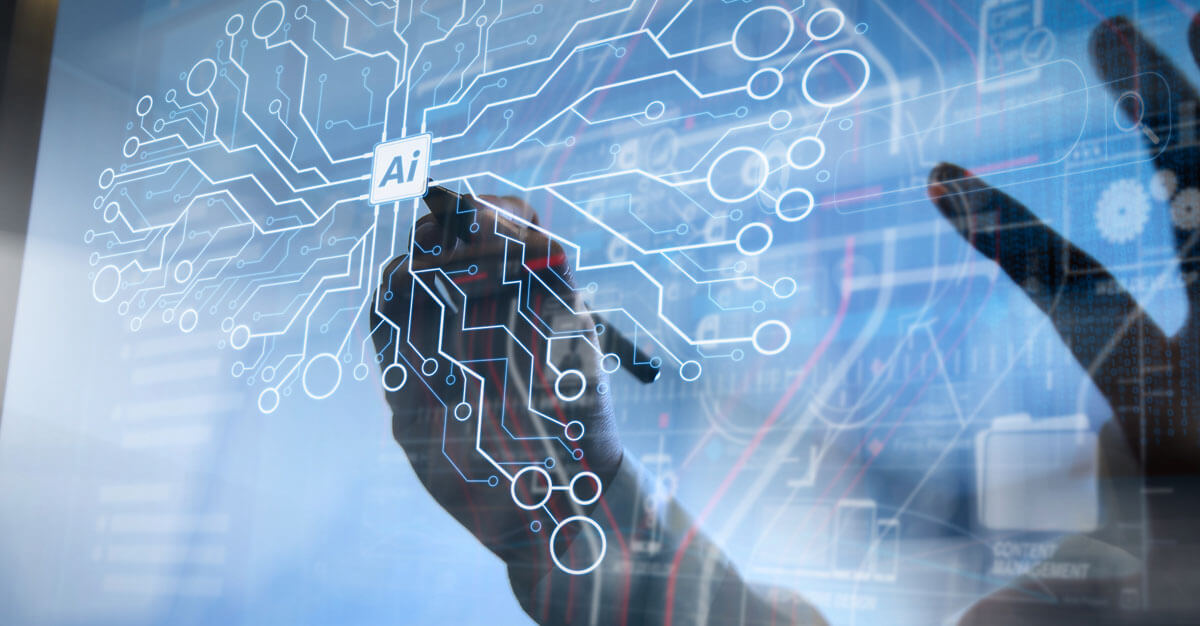 As healthcare rapidly advances, so does technology. Separately, these two fields tackle the world's problems every day. Together, these two fields can tackle the world's most overlooked healthcare issues.
With everything else that is going on in the world, it is all too easy to delay research and funding for rare diseases. As major companies turn their focus to larger, more impactful concerns, there are a few small companies working on AI in healthcare. Companies like DeepMind and Healx have recently made advancements in the AI healthcare fields.
In December 2020 DeepMind released AlphaFold 2, a unique AI system that explains how proteins fold. With this information, healthcare researchers can accurately and quickly model proteins for future reference. Knowing the structure of proteins allows scientist to discover what medications work best against them. With this information, experts will have a wealth of information at their fingertips to help discover cures and treatments for rare disease.
The release of AlphaFold 2 is a major breakthrough in healthcare, and was hailed the solution to a 50-year-old problem. There are an estimated 7000 rare diseases, affecting 350 million people worldwide. The Drugs for Neglected Disease institute (DNDi) develops life-saving treatments for neglected diseases. This is where companies like Healx step in with their AI programs.
Healx created the Healnet platform, a comprehensive rare disease knowledge base. It allows providers to make accurate predictions when treating rare diseases. Predictions about treatments enable providers to make decisions quickly, which could be life-saving.
Advances in AI healthcare go beyond the treatment of rare disease. These advances in AI can help personalize healthcare for individual circumstances. Healthcare is very in depth and goes far below the surface. Genetic subtypes, both for individuals and diseases, can sometimes stump physicians. AI databases are loaded with more information than a human can retain. This gives AI the ability to quickly and efficiently diagnose a problem. That's not to say that you will soon be seeing an artificial physician, AI's role in healthcare is intended to be supportive.
Alone AI is not able to efficiently care for a patient, the system has to learn through trial and error, which can be dangerous for patients. That is why the role of physician will remain in human hands, while the algorithms (a set of problem-solving rules) will be left to AI.
"The superpower of these AI systems is that they can look at all of these large amounts of data and hopefully surface the right information or the right predictions at the right time," said Finale Doshi-Velez, John L. Loeb Associate Professor of Engineering and Applied Sciences at the Harvard John A. Paulson School of Engineering and Applied Sciences.
We don't know how long it will take for AI to fully launch into healthcare, but it offers a promising future to patients with rare diseases. Merging AI with healthcare will be one of the most beneficial to happen to healthcare, and will undoubtedly alter the profession forever.
Passport Health offers a variety of vaccination and physical services to help you stay safe and healthy at home and abroad. Call or book online to schedule your appointment today.
Written for Passport Health by Brittany Evans. Brittany is a freelance writer and photographer in North Carolina. She has a passion for the outdoors, health information, and traveling. You can find her at her website.