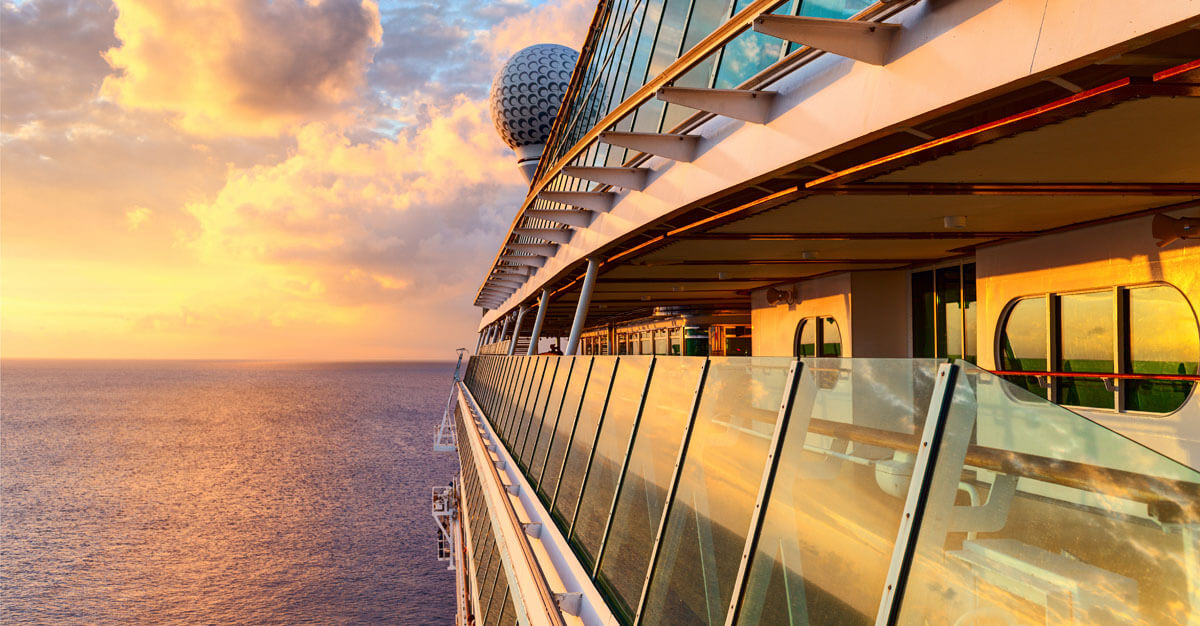 A cruise is meant to be a very relaxing experience for you and anyone else traveling with you. With the beautiful ocean water surrounding you, and that sweet and salty sea breeze, it can be an exciting and wonderful experience. Even though you are on vacation, you can still maintain healthy habits while you voyaging between beautiful locations. Here is how to stay healthy on a cruise ship.
Do A Pre-Cruise Physical
This will make sure that your body is in good condition to set sail. Plus, your doctor will be able to give you insight into any vaccinations that you may need, depending on the area of the world that you are headed to. Once you get a clean bill of health, you are ready to head out on your luxurious journey.
Traveling in such close quarters with others can always pose a risk of passing around stomach bugs or respiratory viruses. It is important to also speak to your doctor about what medications that you could bring on the ship with you. For example, they might advise you to bring something like cold medicine to help reduce symptoms. Make sure that you have packed the proper medications, as well as a first-aid kit for you or your family.
Wash and Sanitize Frequently
The importance of washing your hands can never be stressed enough. This is usually how viruses are spread when someone who doesn't wash their hands touches a surface. When you touch it, you can contract what they have. But with plenty of hand washing and sanitizing, you can keep yourself as safe as possible.
You'll want to make sure that your hand sanitizer has at least 60% alcohol for disinfecting properties. Another item to keep with you is also sanitizing wipes. This way, you can bring them to tables and chairs that you want to use, and wipe them down before you do.
Take The Stairs
On a cruise ship, where you're only really walking short distances, taking the stairs is a great option to get a little bit of cardio in. Plus, nine times out of ten, the stairs are often much faster than waiting for an elevator.
If you are looking for a little bit more exercise than just taking the stairs, you can also utilize the ship's gym. While many cruise ships don't often advertise a gym, many have one that is meant to be utilized by the passengers of the ship.
Find Travel Insurance
You never know when something could go awry. That is why it is important to have travel insurance in place. Many provide emergency extraction from the cruise ship, should you need to be transported to a local hospital.
Whether it is required vaccines for your trip or routine immunizations like influenza, Passport Health is here to help. Call or book online to schedule your appointment today.
Jennifer Passmore is a stay-at-home mom, writer and beader. She loves creating art with her words and through her jewelry. She is also a passionate mental health advocate. You can find more writing at her website Positivity In Pain.