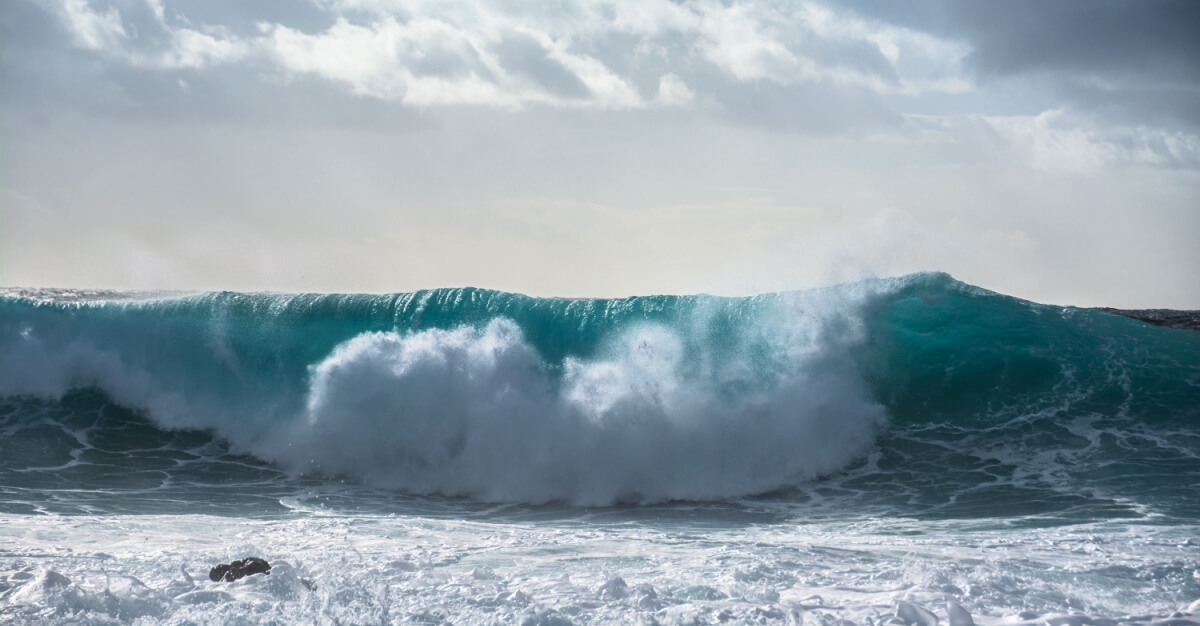 Rogue waves recently dominated the news cycle in December 2022 after one slammed into a cruise ship off the coast of Argentina. The force of nature broke through windows on the ship, killing one woman and harming another four people.
Rogue waves typically don't plague our minds with concern, but after a deadly situation like this one, is there more cause for it? You can define a rogue wave as any wave that grows to two times the height of other significant waves in the area. Their size makes them large, and they are often called "freak waves" because of how abnormal they are. But just because they're abnormal doesn't mean they're rare.
Scientists do their best to follow and research rogue waves and the weather patterns that cause them. But there's still much to learn about ways to forecast them better so we can protect ships. Thanks to new instruments developed over the past thirty years, they've recently come to our radar, but more data is needed to determine how often they appear. And even though scientists
acknowledge hundreds of these waves throughout these years, the amount that occurs seems to be trending downward.
Yet, even though the number of rogue waves has been decreasing over the past few years, the size of these waves is increasing. It's less likely that a ship would run into a rogue wave, but if they did, chances are much higher that it would be devastating. Larger ships are more at risk of damage from rogue waves, as their force can crack the hull.
Rogue waves are also unpredictable because some of these particular waves form from eddies. Eddies appear on the edge of currents and flow in a different direction, making them much more irregular.
It's harder for scientists to determine how the energy will distribute across eddies, so there's always a chance that one could create a rogue wave. The awkward combination of them being "rare, but not always" makes gathering data difficult.
Some estimations, though, claim that a rogue wave happens roughly once every 15,000 waves. Luckily, these waves usually don't last more than a few minutes, so no matter how many there are, there's still a low chance you'll run into one.
We're still left with a lot of unanswered questions surrounding the rogue wave, making it hard to say whether they pose any real, consistent threat. It's the unfortunate reality of our oceans being as mysterious as they are; until we have more information, we can assume that calling them "freak waves" isn't necessarily misguided but maybe misunderstood.
Planning an international trip? Make sure you're healthy while abroad with Passport Health. Call 937-306-7541 or book online to schedule your appointment today.
Written for Passport Health by CJ Darnieder. CJ is a freelance writer and editor in Chicago. He is an avid lover of classical music and stand-up comedy and loves to write both in his spare time.