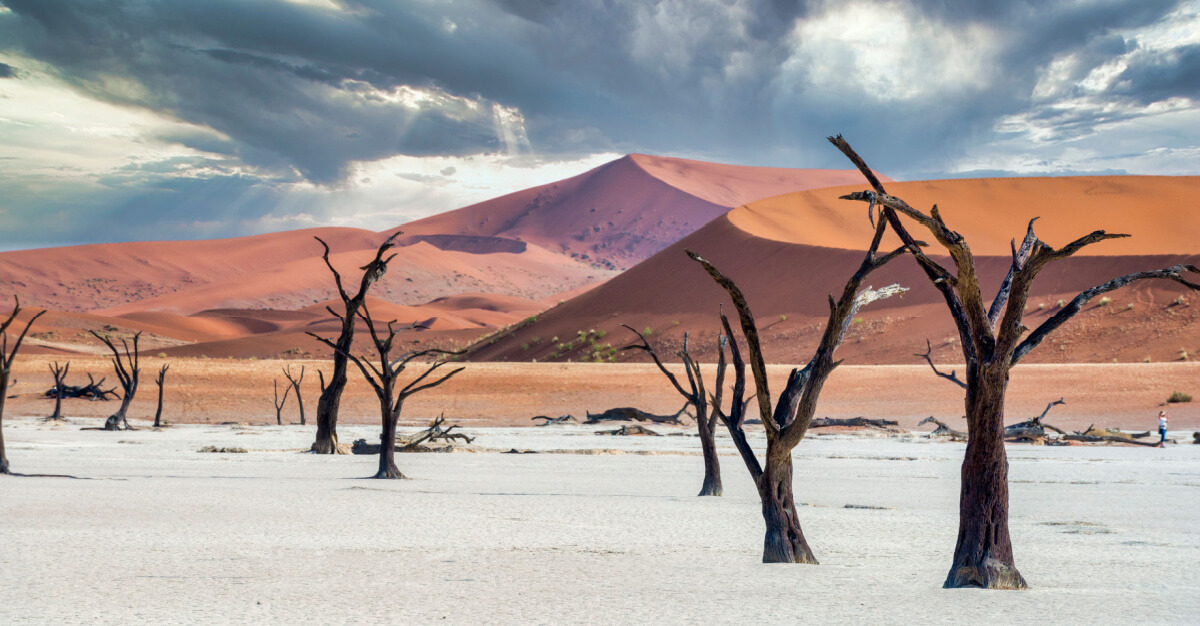 Africa is a captivating continent that has plenty to offer both visitors and locals. It is one of the largest continents in the world, spanning an impressive 11.7 million square miles of diverse landscapes such as mountains, grasslands, savannas, and dunes, among others. Additionally, Africa boasts unique cultures and wildlife that cannot be experienced anywhere else in the world, without visiting a zoo or museum.
Similar to other continents, Africa experiences diverse climates across its different regions. Geographically, Africa is located between the Tropic of Capricorn and the Northern Tropic, which places it in two different tropic zones. Additionally, Africa expands across both hemispheres, making its climate even more complex.
North Africa is characterized by an arid desert climate, featuring high temperatures and minimal precipitation. However, temperatures can drop below freezing at night in the mountains and Sahara. Equatorial West and Central Africa have a monsoon climate, which is marked by high temperatures, extreme humidity, and heavy seasonal rainfall. East Africa experiences distinct dry and rainy seasons, while Southern Africa is generally more temperate.
Snowfall is not uncommon in some Southern African countries. Johannesburg, a major city in Gauteng province situated in Southeastern Africa, has experienced intermittent snowfall over the years. Meanwhile, the Drakensberg Mountain range in South Africa receives enough snow for skiing during winter.
The Atlas Mountains receive the highest amount of snowfall in Africa. It snows there from September to June, resulting in enough snow for three ski resorts to operate.
Did you know that even the African desert can experience snow? It actually happened on December 19, 2016 in the Algerian town of Ain Sefra, which is known as the "gateway to the desert". This town, with a population of around 35,000, is located between the Atlas Mountains and the northern border of the Sahara. Interestingly, the last time it snowed in Ain Sefra was back in February 1979. However, the snow didn't stick around for long as it melted the following day.
In 2010, there was an unexpected snowfall at Sneeuberg game reserve, which took the employees by surprise. Although the animals were prepared for the weather, it was unusual for them to be seen in the snow. Snowfall in Africa is very rare, but it does happen occasionally.
If you're thinking of going on a trip to see the snow in Africa, it's important to check the weather and season in the region. Keep in mind that the seasons in Africa are different from those in the United States and are almost reversed. March to May is considered Autumn/Fall, June to August is Winter, September to November is Spring, and December to February is Summer. Therefore, it's crucial to confirm the dates of your travel plans with the current season in Africa to ensure the best time for your visit.
Planning an international trip? Make sure you're healthy while abroad with Passport Health. Call 937-306-7541 or book online to schedule your appointment today.
Written for Passport Health by Brittany Evans. Brittany is a freelance writer and photographer in North Carolina. She has a passion for the outdoors, health information, and traveling. You can find her at her website.