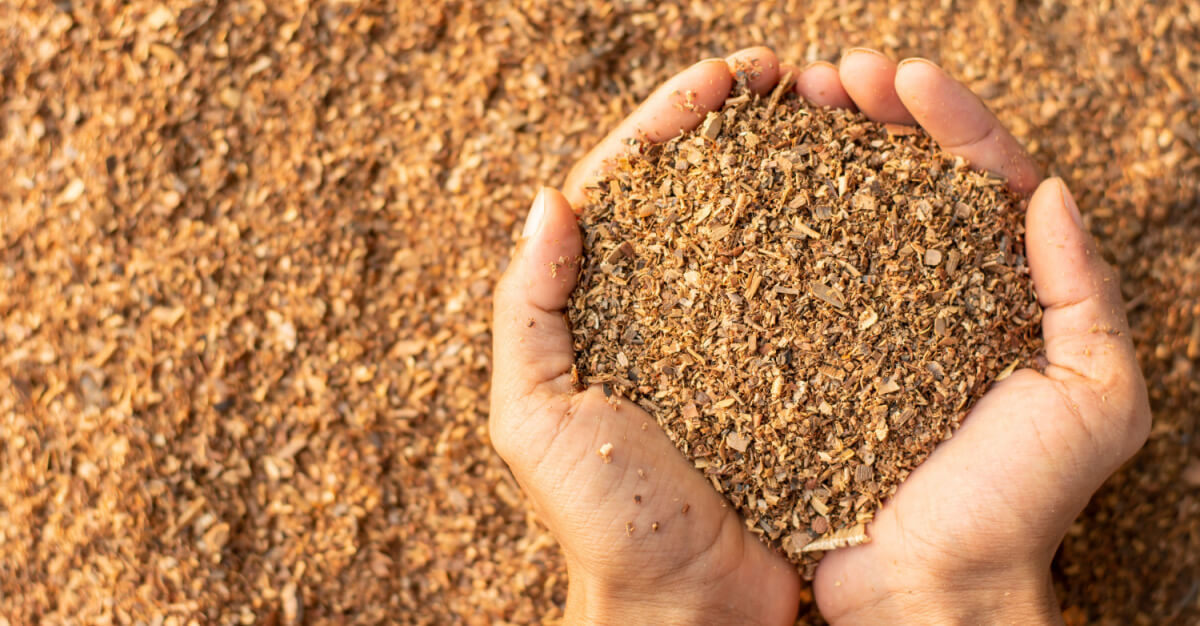 With the large uptick in people purchasing and using popular disinfectant products because of the COVID-19 pandemic, many are beginning to wonder just how safe all of these products really are. It's also important to consider whether or not they are environmentally friendly. Remember, a lot of disinfectants rely on harsh chemicals like bleach or alcohol. Even some "green" cleaners rely on a chemical called phenolics. While they have less of an impact on nature, they have a larger carbon footprint because they take a lot of energy and money to produce. Is there a more gentle and less chemical-dependent alternative for disinfecting?
Researchers have discovered a promising new disinfectant made from sawdust. The aim was to find a renewable and sustainable alternative to existing disinfectants. A recent study published in PNAS in January 2022 revealed that the phenols used in other cleaners are naturally present in plant cell walls. This suggests that sawdust could be an effective and eco-friendly disinfectant solution.
The researchers mixed sawdust and water together and mixed it using high pressure. This then creates a liquid that was tested against a variety of illnesses and diseases. For viruses such as influenzas H1N1, H7N9, and H5N1, 99.99% became inactivated after coming into contact with the liquid.
It was even tested against some larger diseases that have the potential to cause more severe diseases and illnesses, like anthrax. It was effective at inactivating 99.49% of it. It also killed other diseases like certain staph bacteria and E. coli.
One of the remarkable features of this new disinfectant is its safety. Even if a person or animal comes in contact with it accidentally, the liquid will not harm them. Additionally, it is highly cost-effective, with a production cost of only 5 cents per kilogram. The research team discovered that various types of sawdust can be used to manufacture the liquid, resulting in an estimated production capacity of 113.02 million tons of disinfectant. This is due to the low cost of the renewable materials utilized in creating this innovative disinfectant.
Whether it is required vaccines for your trip or routine immunizations like influenza, Passport Health is here to help. Call 937-306-7541 or book online to schedule your appointment today.
Jennifer Passmore is a stay-at-home mom, writer and beader. She loves creating art with her words and through her jewelry. She is also a passionate mental health advocate. You can find more writing at her website Positivity In Pain.