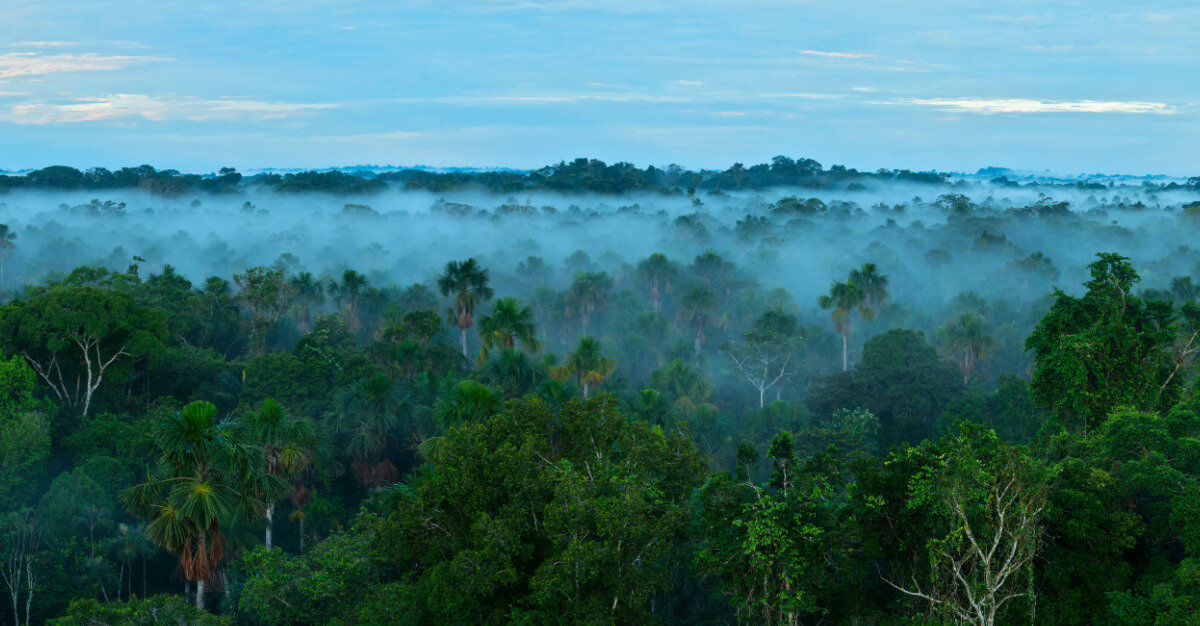 The Amazon Rainforest is a natural wonder home to over 80,000 plant species in Brazil. Its nickname as "The World's Largest Medicine Cabinet" is well-earned: around 25% of all drugs used in modern Western medicine are derived from Amazonian plants. What makes this even more miraculous is that less than 5% of all plant species in the Amazon rainforest have been tapped for their potential to create various cures.
Among the discovered beneficial plants was Cinchona, which eventually would become Quinine. An indigenous group named the Quechua would mix the bark of the cinchona trees with water that had a touch of sweetness. This elixir would later be known as tonic water. Tonic water would be used as a muscle relaxant and would be instrumental in the fight against malaria. The bitter notes from the cinchona bark led many of the British colonials to add gin to their tonics, which also birthed the gin and tonic cocktail enjoyed in bars worldwide.
A plant with a perhaps more sinister past is the coca plant. It's easy to write off this plant as the purveyor of the drug cocaine, but it's also instrumental in creating local anesthetics. Novacaine and lidocaine, for example, are derived from this plant and are commonly used in dental procedures to numb patients before they receive invasive dental work. It's worth noting that cocaine itself was used as a local anesthetic, though the highly stimulating nature was undesirable, so scientists developed synthetic alternatives like novocaine.
The jaborandi plant is another rainforest herb that's used in modern medicine. It is used to produce pilocarpine, a drug used to help patients with glaucoma. It can also assist with cases of dry mouth, so it's beneficial for cancer patients who are undergoing chemotherapy treatments. The plant itself doesn't see much use as a medicinal herb in Western medicine, but some claim it can also help with diarrhea, though there's little science to back this up.
Some plants fall under the umbrella of medicine used by indigenous shamans and could have beneficial effects but need further study to become commonplace in Western practice. But natives of the Amazon rely on a shared knowledge of the wildlife to help treat any illnesses, and many have unique concoctions that are passed down for generations. A good example is the guarana plant, a plant named after the Guarani tribe of the Amazon. The unique cocktail brewed from guarana seeds has seen mixed reviews, though some have found it beneficial to inhibit physical and mental fatigue and treat low blood pressure.
With the low rate at which Amazon plants are being analyzed for their curative potential, it's hard to gauge how many beneficial flowers, trees, and herbs await us in the rainforest. But whether it's a salve used by an indigenous tribe for centuries or a relatively breakthrough medication hitting the shelves, the pharmacy of the Amazon rainforest never ceases to surprise and astound.
Whether it is required vaccines for your trip or routine immunizations like influenza, Passport Health is here to help. Call 937-306-7541 or book online to schedule your appointment today.
Written for Passport Health by CJ Darnieder. CJ is a freelance writer and editor in Chicago. He is an avid lover of classical music and stand-up comedy and loves to write both in his spare time.