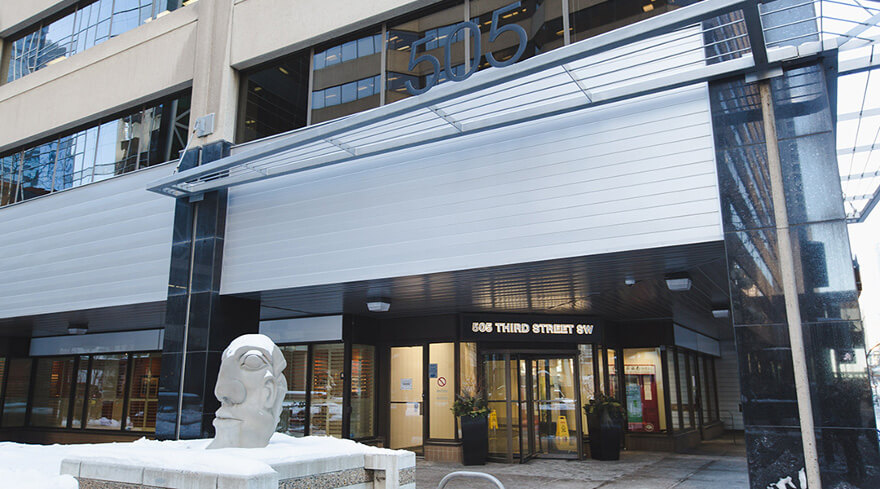 With 270+ travel clinics in North America, Passport Health is your local leading provider of travel vaccinations and medications. Prepare your health for travel, visit us before you go.
Passport Health Downtown Calgary
Travel Clinic
505 3rd Street South West
Suite 225
Calgary
,
AB
T2P 3E6
Find directions to Passport Health Calgary Travel Clinic >>
Downtown Calgary has so much to offer. From the Calgary Flames playing at the Saddledome to the CORE Shopping Centre. But, now, a trip to the downtown area can even help you prepare for an upcoming trip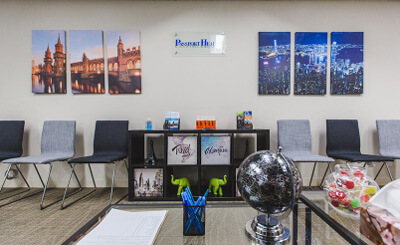 Passport Health is the leading provider of travel vaccines and medications in North America. We offer everything including yellow fever vaccines and antimalarials, Passport Health's Downtown Calgary travel clinic has everything you may need for your upcoming trip.
Some countries like Japan and Cuba may not seem like destinations that require vaccinations, but infections like Japanese encephalitis, cholera or even traveller's diarrhea can easily ruin a trip.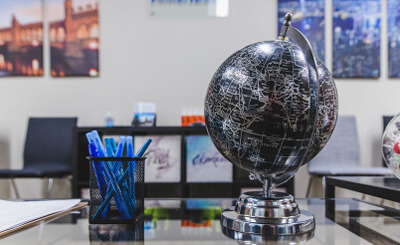 Learn more about the vaccines and services Passport Health offers including rabies, typhoid, polio and other items from our vaccinations page. Passport Health Calgary is centrally located on 3 Street Southwest near Scotia Centre.
Book your appointment today by calling or schedule online now.
Directions to Passport Health Calgary Travel Clinic:
Passport Health's Calgary location is at the intersection of 5 Avenue and 3 Street across from the University of Alberta – Calgary Centre. We help travelers to any destination prepare for their upcoming trip. Book your appointment online or call us at to schedule.
From Crescent Heights:
Take Centre Street South to 4 Ave, turn right. Turn left onto 3 Street, Passport Health Calgary will be to your right.
From Acadia:
Get on AB-2 North, exit onto Memorial Drive heading East. Exit to 4 Avenue Southeast, this exit will take you across the Bow River. Continue on 4 Avenue to 3 Street. Make a left hand turn. Passport Health will be to your right.
By Public Transit:
Passport Health Calgary's office are located right next to the Eastbound 5 Avenue Southwest stop near the northbound 4 Street Southwest stop.
Meet Our Team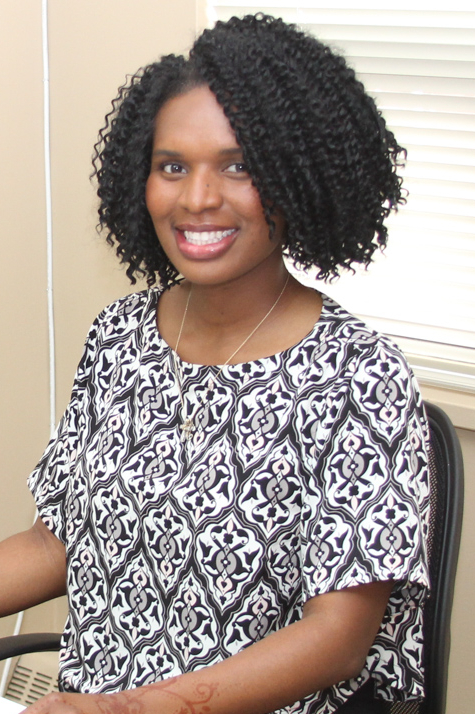 Chinelo Ogbue RN, BScN (Hons)
I am a passionate Registered Nurse and entrepreneur. Upon receiving my Bachelor of Science degree with Honors in Nursing (2011), I have had the pleasure of working in various positions which include; Medical/Surgical Unit, Complex Care, Long Term Care and Community Nursing. These positions have allowed me to practice many nursing skills while continuously learning as a professional. I have always been passionate about travelling and exploring beautiful cities and countries around the world. My need to travel has inspired me to visit Australia, Barbados, Punta Cana, Bermuda, England and several cities in North America. In 2012 I was afforded the opportunity to participate in a medical mission in Lagos, Nigeria. It was a fulfilling experience to be able to bring healthcare to those in need and to be a part of helping others on a global scale. My passion for Travel Health merged with my nursing career in 2014. I place a strong value on exceptional customer service, personal and professional development. My goal is to provide outstanding customer service for Passport Health clients, while educating them on safe and healthy travel practices. It is important to me that our clients are well informed. This will improve their confidence in their travel plans which translates to healthy and problem-free travel experiences.
Customer Reviews
"

Very Informative

"

"Both women were very friendly. Really informative. I wasn't expecting all the information they had for me but it was appreciated. Professional."
"

Good experience

"

"My experience at passport health was quite convenient and comfortable. The office was easy to find and the nurse was very friendly, accommodating, and knowledgable."
"

Excellent Information

"

"It was very easy to book my appointment over the phone where I talked to a very nice gentleman. On my visit to the clinic, I received in-depth information regarding the vaccines I needed for the area that I am travelling to. The nurse, Chinelo Ogbue, was very professional and approachable. She listened to my concerns regarding advice I received about getting a Yellow Fever vaccination and she took it to the next level by showing me not only printed information but she also looked up the website that I had referenced to see the recommendation. She was very thorough. Moreover, as part of the package, I received valuable travel information on the area I will be visiting. All in all, a very positive experience. It was conveniently located downtown and I was able to access it on the Plus 15. It was very quick and painless. Thanks Chinelo!"
"

Passport Health – Calgary Downtown

"

"My appointment at Passport Health was excellent. They provided me with invaluable information and answered any questions or concerns that I had. I also received a package containing literature on the medical topics we discussed to take with me on my trip."
"

Excellent Idea

"

"This is an excellent idea to have clinics that are specific for our travelling needs. My experience was fantastic and my personalized travel package was detailed for my specific destination. Thank you so much to Chinelo Ogbue, RN – my travel nurse."
"

Chinelo & Travel Advice

"

"Great experience for something that is typically unpleasant (shots)! Chinelo was knowledgeable about the area, provided in depth and realistic explanations of the risks and alternatives, and was friendly and personable through the experience. Will be going back before my next trip! D"
"

Fast, Friendly & Informative

"

"I was pleased that Passport Health just opened a Downtown office in Calgary — so convenient for me! Easy to make an appointment online, with quick follow-up. Thorough consultation session, with all options and pricing explained. My experience was as awesome as it could be, considering I went there to get shots. (Didn't hurt!). Highly recommend Passport Health — thanks, ladies!"
"

Knowledgeable and Great Service

"

"Kristen was very knowledgeable, friendly and helpful. The fee for the consultation was comparable to other places. Highly recommended."
"

Excellent experience

"

"We had a fantastic experience with Kristin at Passport Health in Calgary. She was funny and friendly and make the experience a pleasure. She expertly went through all the recommended travel precautions and options and answered many related questions we had in regards to our trip to Thailand. The whole experience was quick and we left feeling confident that we were going to be prepared both away and returning home!"
"

Amazing service

"

"My biggest fear is needles and it was by far the easiest immunization that I have ever had. Mihaela was also very informative with her recommendations and was helpful to bust some myths that I have been told by other nurses! I will be going here from now on!"
"

Very satisfied

"

"The process was excellent. Everything was clearly explained with been rushed. Extremely knowlegable."
"

Very thorough

"

"I was very pleased with the service I received, the nurse was very thorough and explained everything I needed to know about precautions to take when travelling to my destination. I felt taken care of :)"
"

Awesome Service

"

"The service and care that's taken to ensure that your health travel needs are met is the best in the city."
"

Review

"

"Very professional and thorough with the vaccinations I required"
"

Efficient, informative and professional

"

"Great experience at passport health. Kristin was very friendly, knowledgeable and efficient. She was able to anwser all my questions and provide a comprehensive review of all the vaccination considerations for my trip."
"

Very Helpful

"

"My experience was positive and informative. The nurse was knowledgeable and helpful regarding what vaccines I needed for my vacation destination"
"

Concerned for Your Health

"

"The travel clinic was very informative and covered all aspects of travel as far as do's and don'ts concerning health. The consultant was very friendly and answered all the questions that we had. She was very efficient and personable."
"

Great experience

"

"We visited this clinic just days before we left on vacation. We were treated professionally and efficiently. Kristin Trenholm was very pleasant,professional and knowledgeableto deal with. We were giving lots of great advice for our up coming trip along with a few vaccines. The vaccines were pretty painless and quick. The clinic is in a great location for those working downtown, it quick and easy to access from public transit. We would definitely recommend Kristin and this office to friends, family and acquaintances who will be traveling in the future."
"

Good experience

"

"My experience at passport health was quite convenient and comfortable. The office was easy to find and the nurse was very friendly, accommodating, and knowledgable."
"

Support for Bolivia

"

"The staff were extremely courteous and friendly to assist me in understanding all of the safety and health requirements for a trip to Bolivia. This was not just about the shots, but ensuring I fully understand and was prepared for my trip. Truly appreciated the personal touch. Shows you care."
"

Excellent and Friendly Service

"

"Our nurse who talked to us was very friendly, knowledgeable and did the most amazing job administering our vaccines. Probably the best administration of a vaccine I have had to date. Painless and quick. I will definitely consider Passport Health again for future vaccinations."
"

Friendly and Professional

"

"The Travel nurse was very friendly, helpful, knowledgeable and professional. She made me feel comfortable and confident in the clinic immediately upo walking in. Very good experience overall! Already recomended to a co-worker who is travelling in the near future."
"

Service

"

"Other clinics didn't have what I needed, and/or didn't know what I needed. This clinic got me in and out quickly and gave me exactly what was needed. Thanks for the insight and fast service. Will come back for my next round."