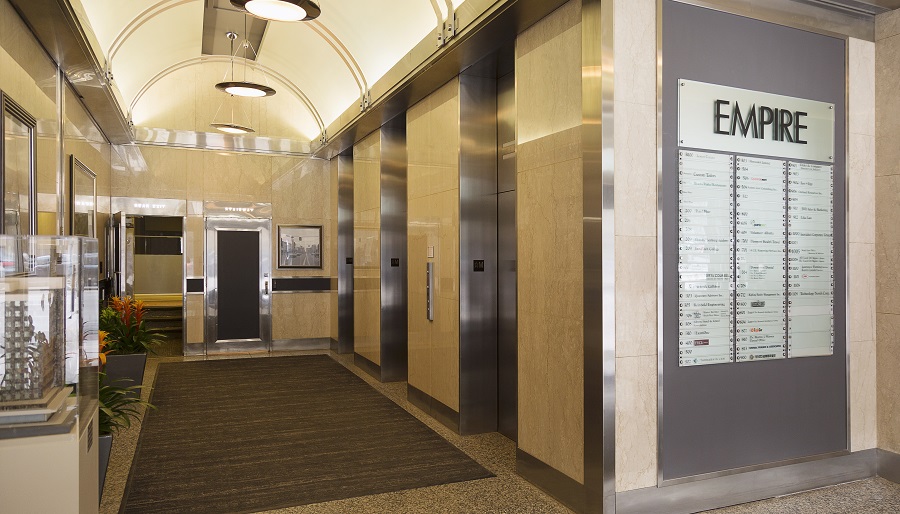 With 270+ travel clinics in North America, Passport Health is your local leading provider of travel vaccinations and medications. Prepare your health for travel, visit us before you go.
Passport Health Downtown Edmonton
Travel Clinic
10080 Jasper Avenue Northwest
Suite 700
Edmonton
,
AB
T5J 1V9
Find directions to Passport Health Edmonton Travel Clinic >>
Preparing for travel isn't always easy. Reasons for travel can vary, anything from business to pleasure, but the most important part of your preparation is your health.
A Brazilian business trip, Indian adventure and tanning in Thailand all have different health needs. Ensure you're protection by visiting your local Passport Health before you go.
Our specially trained travel medical staff is ready to help you be prepared for whatever health threats may be present in your destination:
All Passport Health travel clinics are Designated Yellow Fever Centres with Health Canada. This means Passport Health clinics keep the yellow fever vaccine in-stock and ready for your upcoming trip. Some countries require proof of vaccination for entry.
Hepatitis A, typhoid and traveller's diarrhea can all easily ruin a trip. Vaccinations, preventative care and remedies are available at all Passport Health clinic locations in Alberta and throughout Canada.
Every nation throughout the world has slightly or significantly different medical recommendations or requirements, and all itineraries is just as different. Our medical team will help you identify what vaccines and medications are right for your specific trip.
Your travel safety is important to us. Let Passport Health help you stay safe and healthy during and after your trip.
Passport Health's Downtown Edmonton travel clinic is conveniently located near Central Station in downtown Edmonton. Book your appointment today by calling or schedule online now.
Lobby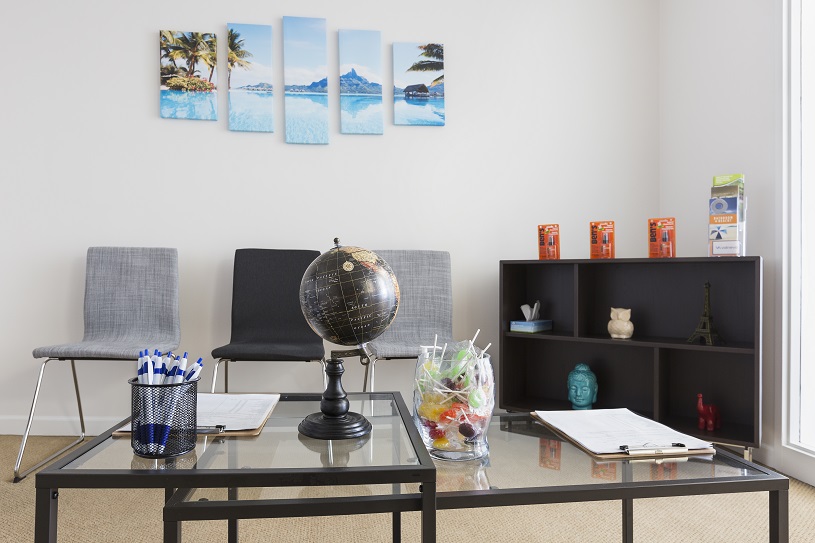 Consultation Room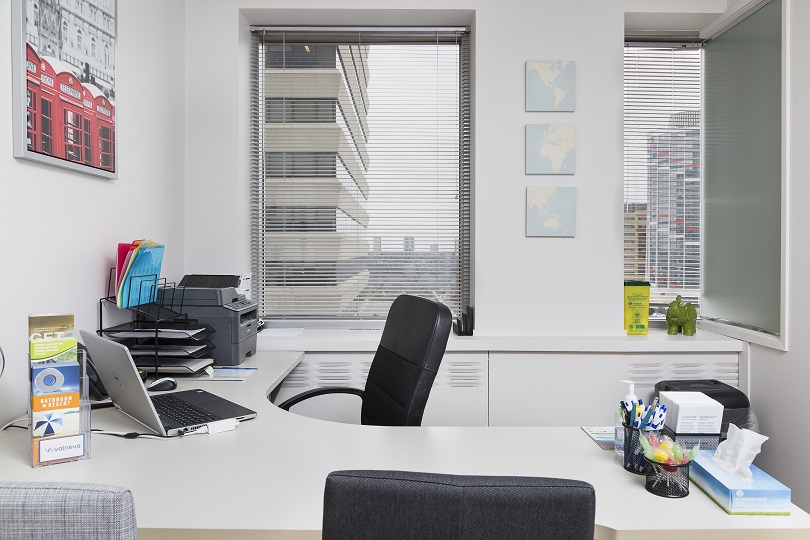 Directions to Passport Health Downtown Edmonton Travel Clinic:
Centrally located at the corner of Jasper and 101st Street in downtown Edmonton, Passport Health's Downtown Edmonton travel clinic is ready to serve you and all your travel needs for your travel needs.
Just a block away from Central Station and a few blocks south of Rogers Place, our clinic is easy to get to by car or public transit.
Schedule your appointment today by calling or booking online now
Meet Our Team
Customer Reviews
"

Great service

"

"Your nurse practitioner was extremely nice and a great first experience. She is representing herself and the clinic extremely well."
"

Pleasant service

"

"The nurse I met with was extremely pleasant and did a good job explaining everything to me. she was prepared before I arrived and didn't put any pressure on me to get my prescriptions through the travel health clinic. she explained my options and remained pleasant when I decided to decline any further service."
"

Great clinic

"

"My visit was very informational, I've never been to Africa before and they were very clear on what to look out for. I'm not great with needles and she was very patient with me."
"

Great clinic

"

"Passport health was a great clinic. I went to the Jasper ave location in downtown Edmonton and will definitely go back in the future. The clinic was so informative on what to be aware of on my travels and I appreciate them taking the time to really do all that research for me. Great atmosphere and lovely service. Thank you !"
"

Made me feel at ease

"

"Great service from Sabrina – in total I need 9 immunisation injections and I am not good with needles – Sabrina was great at relaxing me and making the process nice and easy! The information I received in preparation was beyond what I was expecting with information on everything to be aware of not just vaccination information. Only down point is the price as nothing is covered by Alberta health (no matter where you go – not covered by the doctor either). I feel to prevent diseases being brought back into the province, this should be subsidised or at least the prices reduced. This is a general healthcare comment though and in no way connected to the level of service."
"

Immunization

"

"Staff was very kind, friendly, and knowledgeable. I will recommend to friends and family. It was a pleasure."
"

Great Experience

"

"Sabrina was incredibly knowledgeable and talked me through the process. I felt confident in her ability and have nothing but good things to say about Passport Health now."
"

Easy

"

"Quick and easy. No up sell pressure and very competent. Liked that they gave me a lot of info on my destination besides just the health info. Highly recommend."
"

Good experience

"

"I was at my appointment early, which wasn't a problem as she took me early. Very kind and welcoming."
"

Great experience

"

"Very comfortable experience, the nurse was very knowledgeable and explained everything thoroughly. I feel more confident traveling after using this service."
"

Excellent Advice and Care

"

"We arrived and were provided with a welcoming nurse that explained all the health concerns relating to our chosen country of travel. She outlined travel advice and was more understanding then pushy towards getting everything. She related well to us and offered lots of valuable advice."
"

Awesome

"

"My husband and I had a wonderful experience. Very knowledgeable nurses. The office was very clean, also easy to find. Would recommend to anyone traveling out if the country."
"

Awesome

"

"First time to clinic . Very friendly staff . I felt that everything was explained to me very well."
"

Would highly recommend

"

"Very professional, knowledgeable and helpful and made me feel very at ease. I am not great with needles at all however Sabrina made me comfortable and relaxed even after 4 visits and 9 needles!"
"

Shots at last minute

"

"I needed some shots at the last minute for a trip to Thailand. Passport Health got me in and I felt safer for my trip. Great service and advice."
"

My experience was very pleasant and informative

"

"Very pleasant nurse (Sabrina) and very helpful."
"

Organized and inforamtive

"

"Organized, informative and quick. Pleasant service. Oral and written material provided"
"

Excellent experience!

"

"Had a great experience – knowledgeable and friendly nurse, explained everything thoroughly and was very personable."
"

It was good.

"

"It was good, quick and very informing!!"