To help ensure the best service for our clients, service at this location has been temporarily suspended.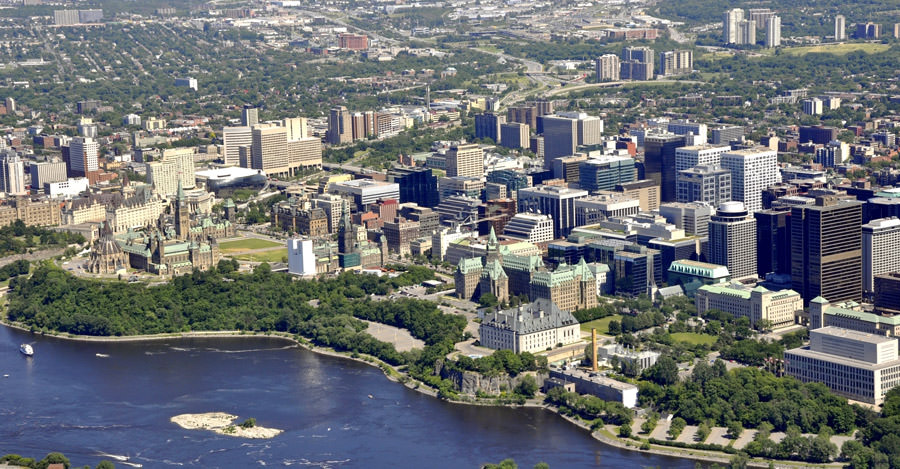 With 270+ travel clinics in North America, Passport Health is your local leading provider of travel vaccinations and medications. Prepare your health for travel, visit us before you go.
Passport Health Downtown Ottawa
Travel Clinic
130 Albert Street
Suite 1201
Ottawa
,
ON
K1P 1B1
Find directions to Passport Health Ottawa Travel Clinic >>
Getting ready for any trip can be stressful. Whether its for business or pleasure, you need to make sure you have everything booked and your bags packed. But, what about your health?
Our expert travel health staff has been specially trained to help you be prepared for whatever health threats may be present in your destination:
Typhoid, hepatitis A and traveller's diarrhea are real threats for travellers to almost any region. Vaccinations and remedies are available at all Passport Health clinic locations in Ottawa and throughout Canada.
All Passport Health clinics in Canada are Designated Yellow Fever Centres. This means we keep the yellow fever vaccine in-stock and ready for your trip. Some countries require proof of vaccination for entry.
Every country has different recommendations or requirements, and every trip is just as different. Our staff will help you identify what vaccinations and medications are right for your journey.
No matter where you are going, Passport Health is here to help you travel safe and stay healthy during and after your trip. Make sure you're protected through vaccination and education at our Downtown clinic.
Passport Health's Downtown Ottawa travel clinic is conveniently located just a few blocks away from Parliament Hill in downtown Ottawa. Book your appointment today by calling or
schedule online now
.
Directions to Passport Health Downtown Ottawa Travel Clinic:
Passport Health Downtown Ottawa is strategically located on Albert Street between O'Conner and Metcalfe Street. The Varette Building is located across from the World Exchange Plaza. If you are taking public transportation, we are conveniently located a short walking distance from the Albert/Bank bus stop and the Albert/Metcalfe bus stop.
Schedule your appointment today by calling or booking online now
Meet Our Team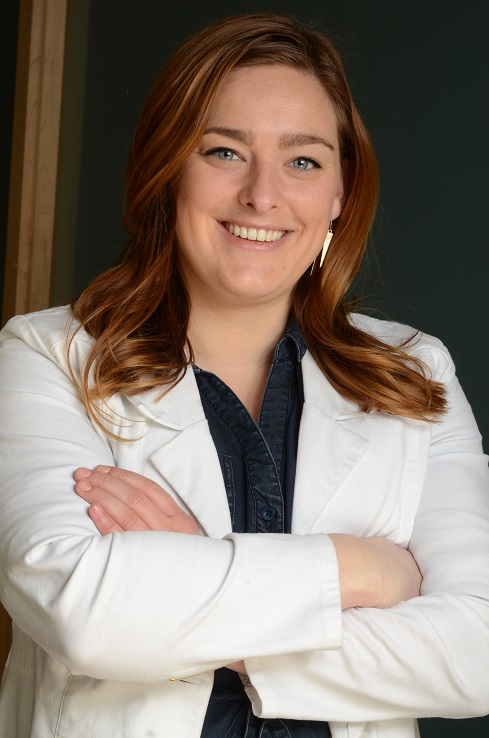 Samantha Kriksic, RN
Samantha is an enthusiastic Registered Nurse originating from Guelph, Ontario. She began her nursing career in primary care, focusing on women and children's health, including immunizations, communicable disease and travel health. Samantha has a keen interest in epidemiology and population health and has vast knowledge in social justice and international development. She is a passionate teacher and will ensure every individual receives the tools to travel safely and confidently.
Andrea Silvaggi, RN(EC)
I am a Registered Nurse and Primary Health Care Nurse Practitioner with experience in a variety of settings including acute care, emergency care, primary health care, rural travel nursing in Canada, and research in London UK. I also have a passion for travel and have been to many destinations throughout Canada, USA, Mexico, the Caribbean, and Europe. Due to my adventurous nature, I love working at Passport Health and meeting fellow travellers. I believe that my knowledge and experience gives me the ability to assist others in staying informed, safe and protected during their journeys so all they need to worry about is enjoying their trip!
Stefanie Mc Bain, RN BScN
I graduated from Ottawa University in 2007. I have a background in travel health and pediatric mental health. I have a passion for providing health protection to all individuals, especially children. I am calm and compassionate. I strive to make every travel health consult personable and engaging. I love working for Passport Health because I get to meet friendly people excited for their upcoming trips. Working for this great company helps me to empower people by giving them the knowledge and tools they require before they leave. My goal is to have all clients feel like they can travel with peace of mind knowing that they received immunizations against many diseases and that they received excellent travel advice.
Customer Reviews
"

Excellent Service

"

"Nicole is extremely knowledgeable and provided a detailed and comprehensive review of my immunization requirements and health and wellness considerations for my upcoming trip to Africa. I am impressed with the personal Booklet given to me detailing my trip which is also a very useful reference document. Each vaccine was reviewed in detail with printed instructions included. I highly recommend this Office and in particular Nicole."
"

Detailed and fast

"

"I'm taking a last-minute trip and the Passport clinic got me in within a day a phoning. The nurse, Nancy, had looked up my destination city ahead of time. She had everything we needed prepared and laid out in advance. Nancy asked good questions and provided very helpful information. I felt comfortable that my health was in good hands. I would definitely use Passport again."
"

Great Info

"

"Had our appointment with Nicole this morning , very impressed as she had allot of great travel information.. Was great that they could accommodate us in the same appointment"
"

cheerful and professional

"

"I went in for my booster shot today and interacted with someone who truly loves what she does and enjoys working with people. She was cheerful, knowledgeable, and professional. Thanks!"
"

Knowledgeable, Friendly and Attentive

"

"Staff is very knowledgeable and thorough with their follow-ups. Their focus is to give you the facts on potential health risks specific to the region you plan to visit. Should you decide to decline any recommendations, they will provide professional, simple and clear advice to protect yourself as best as possible. All this, in a pressure free environment. Special thank you to Nicole Dallinger who, herself, has the travel experience necessary to anticipate the needs and concerns of the intrepid traveler."
"

Fantastic

"

"The experienced staff and service was great. They knew exactly the immunizations required for the area we are going to visit and provided a thorough and comprehensive overview of the risk of travel to the area. I would use this service again and highly recommend it to everyone who wants to travel."
"

Thorough!

"

"The consultation was very thorough. The nurse made sure to go through all the necessary precautions for the area I was visiting. She recommended vaccinations and treatment plans based on my occupation at destination and risk level. The vaccination was PAINLESS! I was a little surprised – I didn't even feel it (… it was sore afterwards but that's normal)."
"

Beyond expectations

"

"I was really impressed by the quality of service I received at the clinic. The RN had prepared a detailed information booklet before my appointment and was thorough in ensuring that I was receiving all the necessary pills and vaccinations for my trip. I have a fear of shots and the RN was compassionate and ensured I was feeling well before leaving the clinic. This went above my expectations for the consultation and I would recommend the clinic to any traveller."
"

Great Experiance

"

"Woman working was great and very knowledgable. I feel safer going into my trip now. I didn't feel pressured to buy any vaccinations I didn't want to buy."
"

Excellent Experience!

"

"I really appreciated the fact that I could book my appointment online and fill out everything on an online form. Nancy was very helpful and answered all of my questions, all while making my appointment enjoyable from beginning to end. Would definitely come back! :)"
"

Amazing service

"

"The woman at passport health was amazing – professional, knowledgeable, caring. She obviously loves what she does and is great at it. I would absolutely recommend this company."
"

Great job

"

"Nicole did a great job in briefing us on the health risks and options for dealing with these risks for the part of Mexico we will be visiting. She answered all our questions and let us decide. Great work."
"

Very satisfied

"

"The process was excellent. Everything was clearly explained with been rushed. Extremely knowlegable."
"

Great Experience

"

"Very knowledgeable aand professional. Appointment was on-time and thorough."
"

travel injections

"

"We went this morning for our Travel injections, we where greeted at the door, with a very friendly nurse. Our appointment was on time, now waiting. She went through all our information we needed for our trip to Costa Rica. She explained the injections that where recommended to us, and what to look out for when we are there.. For example different Mosquito's and virus, also whet we should eat and not eat. Most important was when she gave the injection, I didn't feel a thing.. First time in my life, Thank You for a great experience. Would recommend this clinic to everyone."
"

great service

"

"the experience could not have been easier . Our nurse was friendly , gentle , and an amazing representative for your company ."
"

Vaccinations

"

"-We had a fantastic experience. -The nurse provided a thorough explanation of each of the illness that we could contract while abroad. -She answered all of our questions well. -She was organized and prepared with our information package needed for the appointment. -she outlined and explained the service and medication charges and confirmed that we were comfortable with the price point, which we appreciated. -She was pleasant and only provided recommendations of medications and was not pushy in any way to accept all of them. -great clinic. Would definitely frequent again for our next trip."
"

A great experience

"

"I had an amazing experience with Passport Health. I was able to get an appointment very quickly (for the next day)! Nicole was incredibly knowledgeable, organized helpful, and made my experience enjoyable and stress-free. I will be recommending Passport health to anyone and everyone!"
"

Well organized clinic

"

"I had a great eexperience at Paa sport Health. The travel info was well put together and made my preparation for my trip less stressful. Very welcoming clinic experiencephalitis. I highly recommend it."
"

Excellent service

"

"Hello I am very impressed with the level of service both nurses provided at both my visits. I would not hesitate to recommend the service to anyone wanting to understand their travel requirements. Thank you for making our 1st adventure traveling safer. Good luck at your new location."
"

Return visit – as good as the first!

"

"I was beyond satisfied with the service provided by all at Passport Health. Nancy was great! I was easily able to make an appointment over the phone and my schedule was kindly accommodated. I appreciate the detailed email reminding me it was time to receive my booster, excellent since remembering a booster in 6 months can be a challenge! Plus, when relocating their clinic in Ottawa, my call was returned on a Saturday to ensure I had the correct address. Thanks Passport Health!!!"
"

Great experience

"

"I had a great experience at the clinic. The nurse was very good, she took her time to explain everything and was very nice and warm."
"

Very thorough

"

"We found the nurse who provided information to us on the shots required for our visit to China to be very informed and helpful to us. I would recommend Passport Health to those travelling to more exotic destinations."
"

Pleasant Experience

"

"It was my time at a travel clinic and the visit was a breeze! Nicole walked us through the possible vaccines we can choose for our trip as well as tips to minimize risk. Afterwards we went over which vaccines to administer and looked at the rates. I definitely felt at ease and did not feel rushed at all. Nicole answered all my questions and was extremely friendly."
"

Pleasant Experience

"

"It was my first time at a travel clinic and the visit was a breeze! Nicole walked us through the possible vaccines we can choose for our trip as well as tips to minimize risk. Afterwards we went over which vaccines to administer and looked at the rates. I definitely felt at ease and did not feel rushed at all. Nicole answered all my questions and was extremely friendly."
"

Excellent advice

"

"Nicole was very prepared for my consultation,was very knowledgeable on all aspects of travel health and could answer any questions we had."
"

Getting a Yellow Fever vaccine

"

"Your clinic was accommodating and the nurse was knowledgeable and very professional. The price point was too high. You are $30 to $50 more expensive than other clinics. So why did I choose you? Because you could accommodate me on very short notice at the date and time that was convenient for me and very close to my house. Another awesome point: your call service. It's easy to get a hold of somebody (a real person), fast. Very efficient and professional. This is a big plus for me !! That's the MAIN reason why you got my business that day. At other clinics I got the answering machine or an automated message or courteous message re-directing me to their on-line service, which was not current and didn't do anything to get me to my outcome of "getting a vaccine that day". Hope this was helpful, Take care, Nat"
"

Great service

"

"Nurse was extremely helpful. Made time for us on very short notice."
"

Great

"

"It's a small clinic but after visiting a different travel clinic and having been forced to reschedule short notice, the nurse (Nicole) that was there today was VERY helpful and explained everything in detail. We had issues with our debit cards to issue a refund and she was so kind and helpful and even spent time on the phone with moneris in order for us to get our refund. GREAT customer service!"
"

friendly honest service

"

"my visit was very informative and friendly. She gave me all the information I needed and i didn't feel pressured. I'd heard travel clinics try to scare you in to everything but this wasn't the case. ver good experience."
"

Very Impressed

"

"I was very impressed by the service that I had at my appointments for my vaccinations. The Nurse was very personable, and thorough."
"

excellent

"

"Excellent service and very helpful recommendations specific t o my destination. Thank you!"
"

Fast and Friendly

"

"My follow up visit for an additional booster was as good as my original visit! Sam was very friendly and incredibly fast. In and out in 15 minutes. Thank you!"
"

Knowledgeable

"

"Informative on helping me make the right decisions for my trip to India. Her experience travelling was also beneficial to my decision making process."
"

Best experience in a health clinic

"

"The registered nurse was extremely helpful. We went over every details concerning my health, she gave me a portfolio about my country etc… I got two vaccines (yellow fever and hepatitis A/typhoid), I did not feel a thing. Great overall experience, I recommend that clinic for anyone travelling."
"

Samantha was awesome

"

"Got a ton of info and exactly what I was looking for. Samantha was really knowledgeable and helpful, she gave good, honest and practical advice."