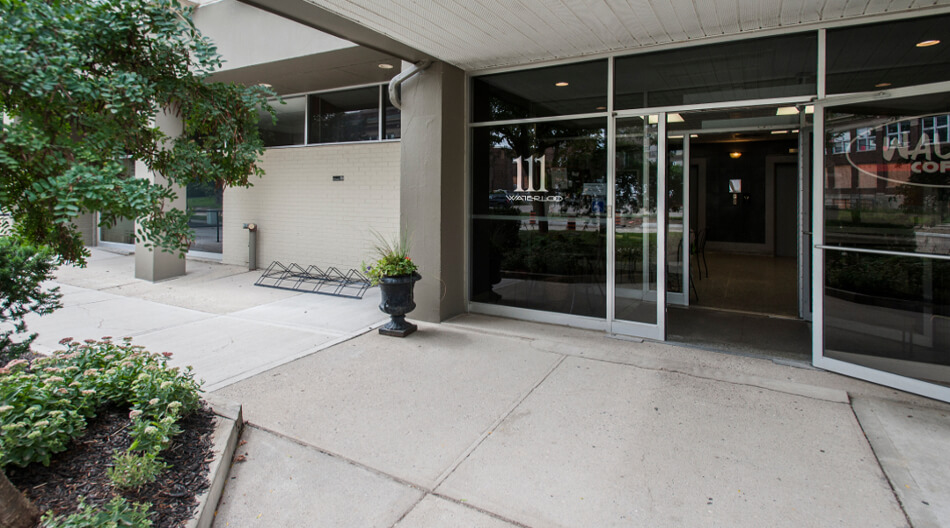 With 270+ travel clinics in North America, Passport Health is your local leading provider of travel vaccinations and medications. Prepare your health for travel, visit us before you go.
Passport Health London Travel Clinic
111 Waterloo Street
Suite 204
London
,
ON
N6B 2M2
Find directions to Passport Health London Travel Clinic >>
Planning a trip? Are you wondering, "Which immunizations do I need for Mexico?" or "Does Brazil require a yellow fever vaccine?" Passport Health is here to help! Our knowledgeable travel health staff will answer all your questions and everything you may need for your trip.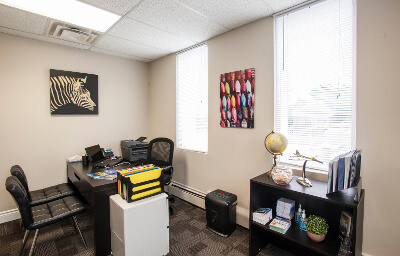 No matter where your journey takes you, Passport Health provides the vaccinations, medications and other help you need. Many countries require proof of yellow fever vaccination for entry. Passport Health clients are provided with the International Certificate of Vaccination (yellow card) and all our clinics are Designated Yellow Fever Centers by the Public Health Agency of Canada (PHAC). Our specially trained staff uses the most current information and statistics from the World Health Organization, Public Health Agency of Canada and Centers for Disease Control and Prevention to inform you on the risks and benefits of travel.
Japanese encephalitis vaccination is present in many parts of Asia. Passport Health offers the vaccine at a competitive price and will advise you on other mosquito-borne diseases. This includes:
Mosquito-borne diseases are common throughout the world. Let our Passport Health Travel Medicine Specialists help you venture worry-free.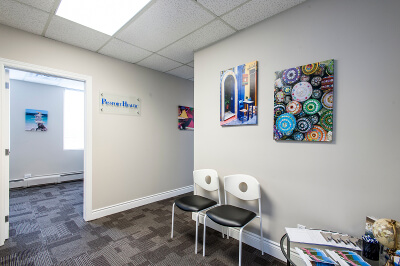 Traveller's diarrhea affects millions of vacationers and business people every year. The infections that cause the sometimes embarrassing symptom are very common, especially in some of the most popular destinations like India and the Dominican Republic. Prepare before you go with Dukoral and a Passport Health Traveller's Diarrhea kit.
If you're travelling to Singapore or Japan, Tanzania or Peru, the travel experts at Passport Health will help with whatever you may need. Typhoid, rabies, hepatitis A and malaria; we will help protect you against infections that can ruin a trip.
Directions to Passport Health London:
Passport Health London clinic is located at the Victoria Professional Centre, at 111 Waterloo St Suite 204, London, nearly equidistant from Hill St and South St E.
With ample pay parking for patients and the on-site Wally's Coffee.
Before you travel to your next destination, let us help you take care of your health by calling 519-931-2188 to schedule your next appointment.
Public Transit
Passport Health London clinic is located in Victoria Professional Centre,
Train:
Head south from the London railway station via Wellington St, make a left on Hill St and turn right at Waterloo St the Victoria Professional centre will be in the corner of Waterloo and Hill.
Bus:
1 Km. walk south from the Brydges & Highbury Ave WB – #308 stop.
These directions are accordingly using the Bus 07 Downtown via North York.
Meet Our Team
Coming Soon
Customer Reviews
"

Informative and professional

"

"Katheyn was extremely helpful and thorough, making sure I understood the risk levels of any possible illness on my travels. She created a welcoming and comfortable atmosphere as well. I'll definitely be going back before any future travels."
"

A great vaccination experience

"

"I felt very relaxed and informed to make a decision on which vaccines were necessary for my trip to Belize. The nurse was wonderful and super comforting after getting my needle."
"

Trip

"

"Great experience, Kathryn was excellent and very knowledgable in any question I asked her regarding my trip"
"

Best Nurse Ever

"

"Our nurse, named Kathryn Shannon, was extremely knowledgable, kind, and helpful. We had such a pleasant experience. Looking forward to seeing her again next week!"
"

Best Clinic Ever

"

"This is my second visit and I highly recommend it to anyone who travels to go there before their trip. The information you receive about what vaccinations you might need for where you are travelling and about what diseases are in that country is very helpful. She is very pleasant and informative."
"

Amazing clinic

"

"Kathryn was amazing… so nice and very informative about everything. Will definitely be back!"
"

Efficient, knowledgeable and friendly

"

"I was impressed with every step of the process. The telephone conversations to schedule, and unfortunately, reschedule an appointment were handles with friendliness and accommodation. Nurse Kathy and Nurse Joy ( in training) were excellent in their ability to inform me about the details and administer the immunizations. Their friendliness and aptitude were equally noteworthy. I will not hesitate to recommend Passport Health to anyone I know seeking travel medical care. Thank you, Therese Bowler"
"

Highly Recommend!!

"

"Great experience! Nurses are friendly and welcoming and thorough in making sure you've covered all your bases for your travels."
"

First Time at Passport Health

"

"My first experience with passport health was a consultation I attended in October 2016 with Rupy at the London location. Rupy was very knowledgeable about current affairs and was able to give me a comprehensive overview of the different medical requirements for each region I was travelling too. She had done research prior to the consultation and was well prepared during the session therefore keeping time to a minimum. Since I have traveled before, some of the information was redundant but I still learned so much and was more confident with my medical approach after our conversation. Overall I had a very satisfying experience, it was personal, informative, and to the point. I definitely recommend this clinic to anyone planning to travel in the near future!"
"

Great service

"

"Kathryn was excellent, very knowledgeable and friendly. Would highly recommend to friends and family to use the service"
"

Great experiennce

"

"Kathryn Shannon was my nurse. She was so helpful and knowledgeable and friendly. She answered all of my questions and she was very thorough i making sure I understood what vaccines and medications I would need and how to take them. Will definitely come back before my next trip!"
"

Helpful RN

"

"Kathryn was very friendly and helpful."
"

Excellent

"

"Very friendly. Very knowledgeable. Very reasonable and didn't try to over sell protection. I was very impressed."
"

Amazing Experience

"

"I was so extremely impressed with my appointment at passport health. My nurse practionier was incredibly friendly, personal and truly knowledgeable about every aspect of life. She made me feel extremely comfortable and never pressured me into any vaccination I did not want. She provided me with suckers and juice as she knew from my file I easily faint. I honestly would tell everyone to go see her and this business! So glad I chose this place to recieve my vacinations!"
"

Fantastic Travel Clinic

"

"Really great service and manners, very transparent on pretty much every detail, would highly recommend to others, also had hours that worked great for me!"
"

Best knowledgeable nurses

"

"I visited The Health passport to get some vaccinations. I was surprised by the information I received and the care the nurses showed me. I would recommend this service for every traveler."
"

Really great experience!

"

"I visited here for my first time as I am heading on vacation at the last minute! I came here since my own doctor would not provide me with a vaccine that would protect me while I am on vacation. I was pleased to hear that in fact I could get a vaccine here. The nurse I met with was super friendly and made sure I understood everything and gave me the necessary vaccine! She was very personable and made me feel at ease! Would recommend coming here prior to going on a trip!"