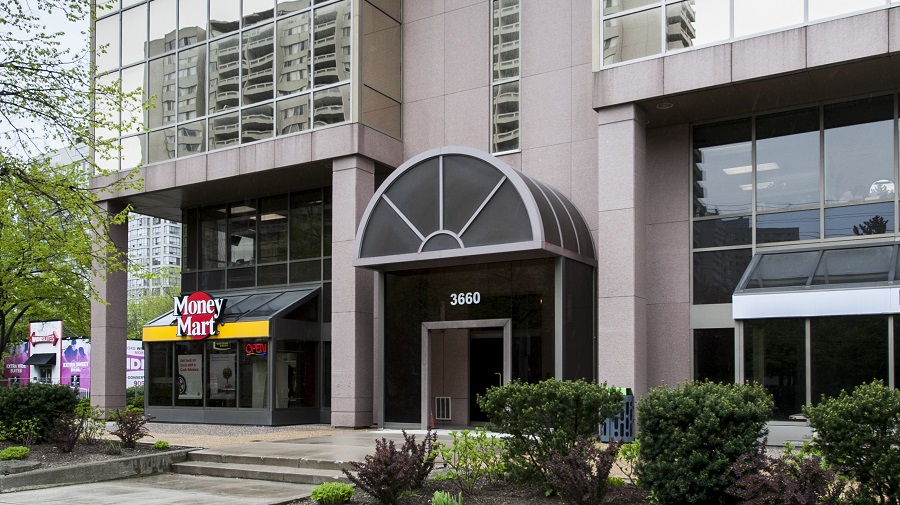 With 270+ travel clinics in North America, Passport Health is your local leading provider of travel vaccinations and medications. Prepare your health for travel, visit us before you go.
Passport Health Mississauga Travel Clinic
3660 Hurontario Street
Suite 402
Mississauga
,
ON
L5B 3C4
Find directions to Passport Health Mississauga Travel Clinic >>
Passport Health is pleased to announce the opening of its Mississauga travel clinic. Located across from Square One Shopping Centre, Passport Health Mississauga Travel Clinic will provide high quality travel health services to this great community.
Passport Health Mississauga Travel Clinic offers the following services to its clients:
Call or book your appointment online today. We look forward to seeing you soon.
Lobby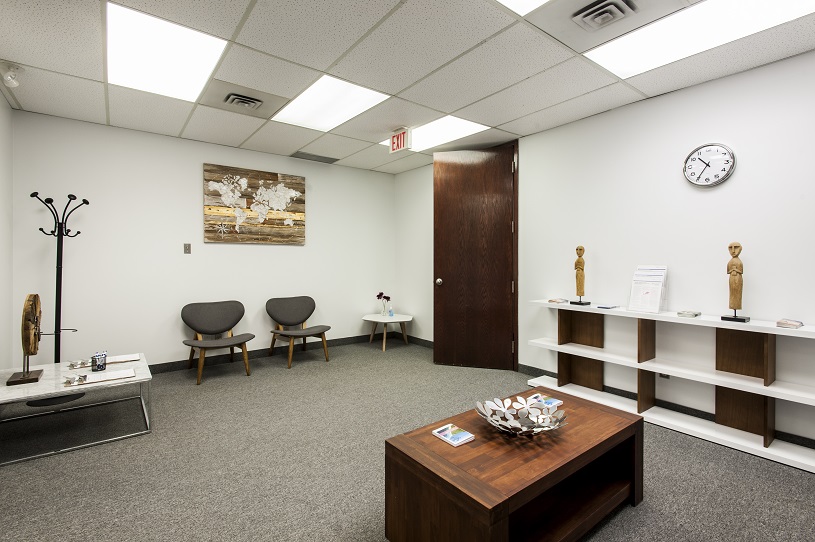 Consultation Room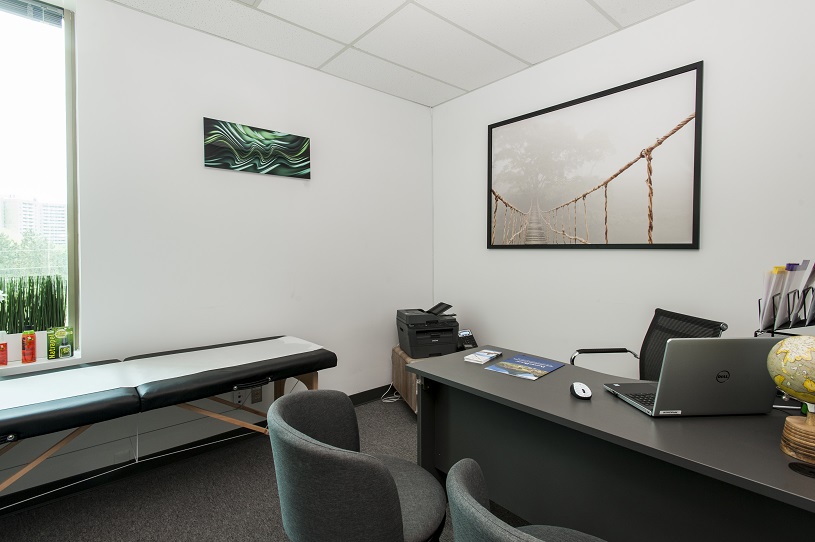 Directions to Passport Health Mississauga Travel Clinic:
Passport Health Mississauga travel clinic is centrally located, three block south from the famous Absolute towers and also two blocks south of the Mississauga Square One Shopping Centre.
The office is nearly equidistant from Burnhamthorpe Road W at the north side and Elm Drive W at the south.
Elevator is onsite and is handicapped accessible.
Before you travel to your next destination, let us help you take care of your health by calling to schedule your next appointment or book online now.
Arriving By Train:
The following directions are regarding the use of train from Union Station in Downtown Toronto. Take the LW Union Station, towards Aldershot GO and decend on the Port credit train station. From the station take the 103 Northbound bus and after 10 stops please descend at the Hurontario St at Burnhamthorpe Road stop and walk 200 meters south. The 3660 building will be on your right.
Arriving By Bus:
Take the Orange 21H-Square One bus and descend on the Robert Speck Pkwy @ Hurontario, walk 660 meters south by Hurontario St and you will find the 3660 Building on your right.
Meet Our Team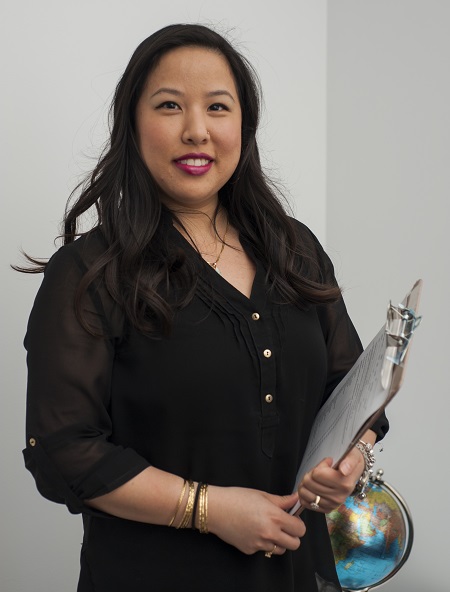 Caroline Tran, RPN
Caroline Tran, Registered Practical Nurse, has been on the Passport Health team since the early stages of operation in 2014. The best part about this job is meeting the amazing clients that come from different walks of life, sharing their travel stories and adventures. Each person and their reason for traveling is so unique and I enjoy hearing each story. I equally enjoy counselling each client on what to expect for the upcoming trip. Each consultation is tailored to the client in terms of how to prepare, what vaccines are recommended or required, preventative strategies and what current health alerts the traveler should be aware of. When a client leaves our clinic fully informed and happy after getting an injection, I have done my job.
Raeyva Sivaenanam, RN
Raeyva is a Registered Nurse who holds a Bachelor of Science in Nursing (BScN) degree from Ryerson University in Toronto. She mostly works in community care nursing and is honored to be part of the Passport Health team. My main goal is for you to be well informed, confident as well as travel with a peace of mind. I look forward to meeting you for your upcoming adventures.
Customer Reviews
"

Great Service

"

"The service was great. Friendly, informative, knowledgeable and gave me a sense of confidence that I received the advice and medications I needed."
"

Definitely Worth It

"

"All relevant health information regarding my trip to South-East Asia was given very clearly – as well as risks and what-to-do-in-worst-case-scenarios in each location I am visiting. While a lot of options were given to me, I never once felt pressured to get an immunization that I didn't want. RPN Caroline Tran was SO personable/knowledgeable/very prepared for all questions and I barely felt a thing when actually getting the immunizations. Definitely coming back here next time I travel!"
"

Great nurse

"

"My nurse was very nice and accommodating. She took me in 10 minutes early, provided recommendations outside of the scope of the meeting, and suggested I submit my receipt to my insurance which was accepted!"
"

Excellent Service

"

"Excellent service! Sharmei is very knowledgeable and had prepared in advance. In addition to explaining and providing the recommended travel medication, she took the time to answer additional questions and provided a debrief package that explains the recommended vaccinations and travel medication in more detail. Courteous, professional and respectful of customer time."
"

Travel immunization advise

"

"I met with Caroline Tran and she was very helpful and friendly. Would not hesitate to recommend someone visit for her advise and their immunization update."
"

Great Appointment

"

"I am travelling to Vietnam and Cambodia, and Caroline Tran, the nurse who helped me, was wonderful. She had a great knowledge of the risks associated with the region I am travelling to, and had answers to all of my questions. I very much appreciated her explaining all of the relevant details to me, as I did not have the time to do the research myself."
"

The Best

"

"I had such a great experience going to Passport Health in Mississauga! Caroline Tran was so informative, experienced and most importantly (to me) very gentle when giving needles haha I would highly recommend her!"
"

A great experience

"

"The nurse I met with was amazing and super friendly! I felt comfortable in her care and very knowledgable."
"

Well informed

"

"I recommend a visit if you are travelling to other countries. They give great advice and recommendations. Take the time to ensure you are protected."
"

Fantastic Experience

"

"Used the Mississauga location to have my booster shot for hep A. Was lucky enough to get the same nurse (Caroline) with whom I did all my other shots from the Etobicoke location. Free parking was grand and was in and out of the office in under 10 min. Would highly recommend."
"

Mom with peace of mind

"

"Nurse was accommodating, she explained and answered my questions regarding our travel. My little one was vaccinated. Now, I'm more confident travelling with my baby."
"

Great Experience

"

"Prompt, efficient, friendly and professional. Were prepared ahead of my appointment with a summary of recommendations and was simply a matter of choosing the appropriate vaccinations. Vaccinations were on hand and administered immediately."
"

Good job

"

"Raeyva the nurse did a great job of explaining the process and providing me with options. Also sent a follow-up email the next day to see how I reacted to the medications. Good service."
"

India Trip

"

"Such a professional and efficient service. The staff is very knowledgeable and you are not rushed out of your appt. Highly recommended."