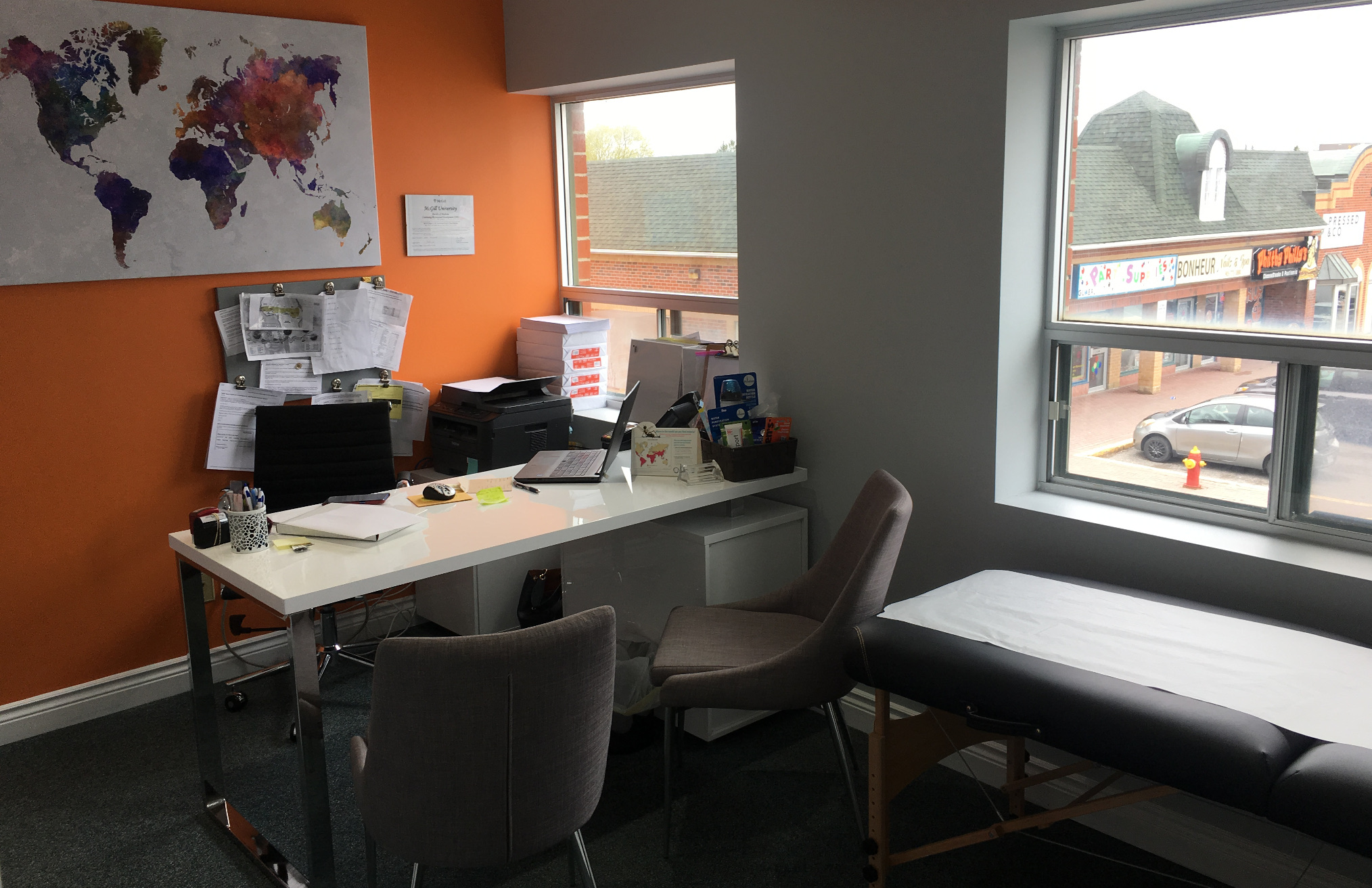 With 270+ travel clinics in North America, Passport Health is your local leading provider of travel vaccinations and medications. Prepare your health for travel, visit us before you go.
Passport Health Richmond Hill
Travel Clinic
13085 Yonge Street
Suite 203
Richmond Hill
,
ON
L4E 0K2
Find directions to Passport Health Richmond Hill Travel Clinic >>
Are you asking, "What vaccines do I need for Brazil?" or "Do I need a yellow fever vaccine when traveling to Asia?" Passport Health has the answers! Our expert travel medicine staff is ready to answer your questions and recommend the medications you may need for your upcoming trip.
Are you traveling to a Africa and wondering if you need a yellow fever vaccine? We can help! Passport Health clients are provided with the International Certificate of Vaccination (yellow card) and all our clinics are Designated Yellow Fever Centers by the Public Health Agency of Canada (PHAC). Also, our nursing staff uses the most up-to-date information provided by Health Canada, the Centers for Disease Control and World Health Organization to help you know whether you need a vaccine and administer it to you.
Nervous about Japanese encephalitis? Passport Health offers the vaccine at a competitive price and will advise you on other mosquito-borne diseases that may be present such as dengue fever, chikungunya or malaria. These infections are some of the most common throughout the world, let our Passport Health Travel Specialists assist you and make your trip worry-free.
Looking for a solution to traveller's diarrhea? The infections that cause the sometimes embarrassing symptom are very common, especially in some of the most popular travel destinations like Mexico and Cuba. Be prepared before you go with Dukoral or a Passport Health Traveler's Diarrhea kit.
Whether you are traveling to Colombia or Cambodia, Berlin or Bangkok, the travel specialists at Passport Health are able to help with whatever you may need. Yellow fever, typhoid, rabies and malaria; we will help protect you against those things that can hurt you and your peace of mind.
Directions to Passport Health Richmond Hill:
The Richmond Hill office location is located in the Oak Ridges Marketplace Plaza.The main building entrance door is underneath the Purple Sign for PRO MUSIC, as well we are located in the same building as UPS and the Pro Music school. Building is across from the Starbucks.
Once you have entered there is an elevator to the left, once you arrive on the second floor, walk through the main door in front and turn left, and keep walking until you have reached unit 203 to your left.
Meet Our Team
Coming Soon
Customer Reviews
"

Good Experience

"

"The nurse that attended to us was very knowledgeable about the health risks associated with our travel plans to the Amazon. She provided explanations and options available to us to mitigate health risk. We will use these services again in the future."
"

Extremely Thorough

"

"Wonderful experience. I arrived to my appointment to be greeted by a lovely nurse who had an entire personal travel package with immunization requirements and health tips for my specific trip. She walked me through the detailed book and make her recommendations. I was able to receive 2 necessary immunizations, and purchase other suggested medications and antibiotics. Other than a sore arm (from the needles), It was a wonderful experience."
"

Excellent experience

"

"My appointment was very informative, it didn't take long, everything was explained clearly and I feel more at ease about my trip."
"

Fast and professional service

"

"I have arrived earlier but they didn't make me wait so in this way I could get a very fast service. Also the info I got was very useful and I got all necessary medical attention for my trip. I finished very fast – and fully satisfied. Thanks."
"

Peace of Mind

"

"I turned to Passport Health before our trip to Mexico to check what vaccines might be required not to screw our so long awaited vacation. When we arrived to Richmond Hill office we were given a very detailed printed report that explained overall epidemic situation in our travel destination area, personalized recommendations for mandatory and suggested vaccination for each member of my family, and helpful tips on personal safety. By the time we left the office I had a peace of mind that we are completely covered. Our vacation was wonderful and worry-free. I highly recommend Passport Health and will turn to them again the next time we travel abroad."
"

Wonderful experience

"

"The nurse was so pleasant and informative which made our visit a wonderful experience for our whole family!"
"

Positive Experience

"

"My appointment today with Passport Health was great! It was very fast, the vaccine administer was skilled (the vaccine didn't hurt much at all- I've had the same one in the past and it has been painful with other administers), and she was also very friendly. I had a very positive overall experience because of her."
"

Great Job!

"

"Christine was very efficient and respectful and explained everything I needed to know. I would go back to her again."
"

Very pleased

"

"I was very pleased with my experience at Passport Health. Anna was kind and informative, never making us feel pressured. She answered all of our questions and was very sweet to me before giving me the vaccines-i am a bit of a baby when it comes to needles! The space was clean and we were taken in on time. I would recommend Passport Health to my friends."
"

Very helpful service

"

"Very straightforward process to receive guidance and required med's for my Africa trip. Great that all required meds are in stock but a little disappointing that OHIP covered vaccinations (eg tetanus) are charged for meaning that I need to book a follow-up with my GP. Richmond Hill office hours are a little restrictive."
"

2nd visit

"

"This was my second visit, one more to go. It was as easy and pleasant as my first visit."
"

Good information

"

"Overall I had a great experience with the Richmond Hill office. The employee was very knowledgeable and friendly. Only thing I wold suggest is to include on the online booking site the consultation fee. I was not aware that thera was a $75 fee for the visit as it didn't mention this anywhere online or in the email confirmation. Other than this my experience was excellent!"
"

Great!

"

"Patricia was extremely kind and gave lots of good information. I've been to a travel clinic before and was not given the same level of service. A little bonus on top are your hours of operation. I will definitely be returning for my future travel needs!"
"

Feel Prepared

"

"Passport Health is an excellent source for travel information. Clear, efficient and full of data/current research, I am safely vaccinated for my next trip!"