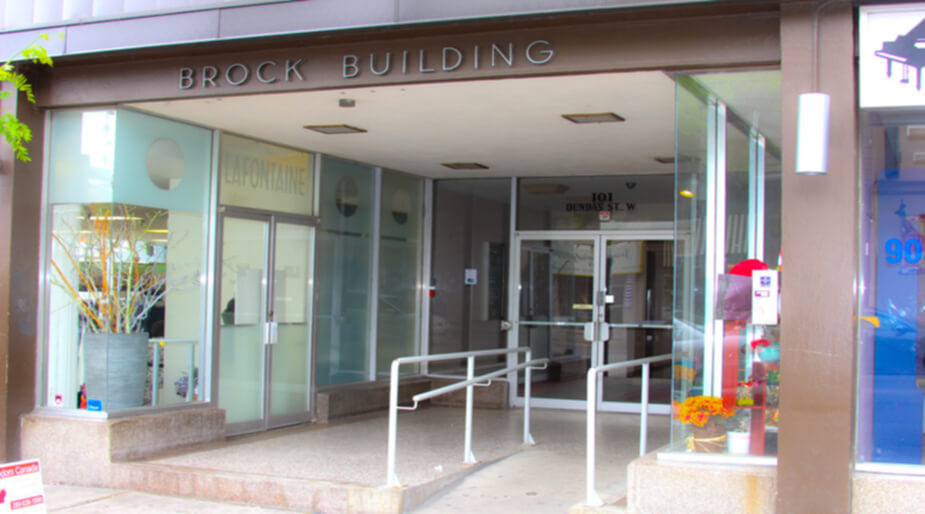 With 270+ travel clinics in North America, Passport Health is your local leading provider of travel vaccinations and medications. Prepare your health for travel, visit us before you go.
Passport Health Whitby Travel Clinic
101 Dundas Street West
Unit 204
Whitby
,
ON
L1N 2M2
Find directions to Passport Health Whitby Travel Clinic >>
Are you planning a trip? Have you asked, "What vaccines do I need for Mexico?" or "Does Brazil require a yellow fever vaccine?" Passport Health is here for you! Our expert travel health staff is ready to answer your questions and recommend the medications you may need for your upcoming trip.
Whether you are traveling to Africa or South America, Passport Health can help you receive the vaccines you need. Many countries require a yellow fever vaccine for entry. Passport Health clients are provided with the International Certificate of Vaccination (yellow card) and all our clinics are Designated Yellow Fever Centers by the Public Health Agency of Canada (PHAC). Our staff uses the most current data from the Centers for Disease Control and Prevention, Health Canada and World Health Organization to help you know what vaccines you'll need and administer them to you.
Japanese encephalitis vaccination is a common concern among travelers to Asia. Passport Health offers the vaccine at a competitive price and will advise you on other mosquito-borne diseases that may be present such as dengue fever, Zika virus or malaria. These diseases are some of the most common throughout the world. Let our Passport Health Travel Medicine Specialists help you travel worry-free.
Looking for a solution to traveler's diarrhea? The infections that cause the sometimes embarrassing symptom are very common, especially in some of the most popular travel destinations like the Dominican Republic and Cuba. Be prepared before you go with Dukoral or a Passport Health Traveler's Diarrhea kit.
If you're traveling to Costa Rica or Cambodia, Singapore or South Africa, the travel specialists at Passport Health are able to help with whatever you may need. Yellow fever, typhoid, rabies and malaria; we will help protect you against those things that can hurt you and your peace of mind.
Directions to Passport Health Whitby:
The Passport Health Whitby Travel Clinic is located on the southwest corner of Brock Street North and Dundas Street West. The clinic is in the Brock Building on the third floor. Please call 289-278-1854 to schedule an appointment with our knowledgeable and friendly Travel Health Specialists.
101 Dundas St. West, Suite 204. Located a few minutes north of Hwy 401, in the Brock Building, at the corner of Dundas St, West and Brock Rd in Whitby. The locations is also known as "Four Corners". Metered parking available as well as Municipal lots. The city bus stops right at the door of the building. Elevator is onsite and is handicapped accessible.
Meet Our Team
Coming Soon
Customer Reviews
"

Good service: Rachel Burns

"

"Rachel was friendly and informative and helpful in answering questions. The information package was detailed and the vaccinations were quick with the options being well explained."
"

Great Knowledge and Friendly

"

"It was very relaxed and enjoyable experience. Enjoyed the knowledgeable staff and she was very friendly and helped with all my questions."
"

Trip to Dominican

"

"Shared was great. She was very clear in explaining everything to me. I knew what needed to be done and when. She was very informative and I feel a lot more comfortable planning for my trip."
"

Very Helpful

"

"I went to the Passport Health Clinic to find out what vaccinations my fiance and I need for our upcoming trip to Sri Lanka and the Maldives. I left with so much information and all my questions were answered. It was highly beneficial in helping me make the right decisions on what I need to have a safe trip."
"

Nurse was very professional, pleasant, and informative! She even followed up the following day on a ? About Cipro. Most impressive ! I do query why your yellow fever vaccine was $60. More than my husband paid at a clinic on Toronto.

"

"Expensive but worth it to get the thorough briefing on requirements for travel, the package to take home that outlines one's itinerary , shots required, and the necessary precautions for your trip and the registered nurse was very professional, pleasant and well informed. I was impressed!"
"

Very thorough

"

"Chinelo was very thorough and provide additional details of required vaccines."
"

Great Experienxe

"

"I had a trip planned to Colombia and had completely forgotten to get any necessary vaccinations. Rachel Burns was very professional and helpful. She was able to assist me with everything I needed to ensure a safe trip."
"

Excellent Service

"

"Very fast and friendly service. Informative about the vaccines that you are given, and what your options are. Clean environment,"
"

Excellent experience!

"

"Great experience… very efficient… helpful and knowledgeable… I would def use Passport Health again!"
"

Wow! Great service!

"

"I seriously love this place. I have never been to a travel clinic as good as this one, granted I have never been to another travel clinic, but I really never need to. Friendly, expedient, cost effective, this place does it all. The nurse was very friendly and had great recommendations. I cannot say anything negative about this place and would recommend it to anyone."
"

Great Nurse!

"

"My nurse was great. I had to get an immunizationsh for typhoid and I barely felt anything. Thanks to the awesome nurse for going through everything and answering all my questions!"
"

Excellent service

"

"After going to the wrong address I called and got help on the phone and the gentleman called the clinic to say we were running late And was that still ok. Sharmei at the clinic was so friendly and professional and guided my daughter and I through everything. I would definitely recommend your clinic."
"

Fantastic Service

"

"I was very impressed with the service and level of care I received at Passport Health Whitby. The process was easy, organized and the nurse that worked with me was superb. She had clear and comprehensive advice, was on time and was very pleasant to work with. I would highly recommend Passport Health."
"

Final Twinrix

"

"My vaccination appointment was handled in a timely fashion by a very pleasant professional. I was in and out in less than 15 minutes."
"

Amazing Customer Service

"

"I went in with a friend to get our shots before our trip to Thailand, and the nurse that we dealt with was absolutely fantastic!"