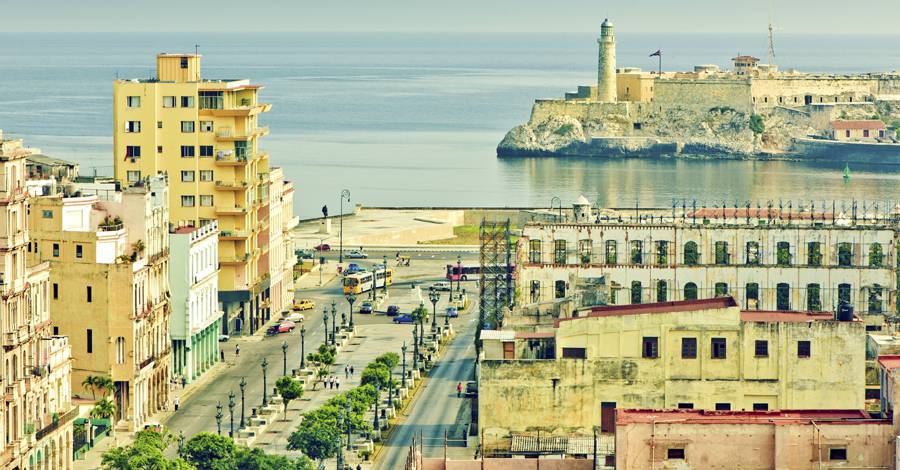 The Northern winters can be rough, there's a reason why they call it the Great White North, but nothing is worse than ending up with cabin fever in mid-March. After months of cold and snow, sometimes you just need a break. Cuba is the third-most popular destination for Canadian travelers, just behind the United States and Mexico. The island nation is a fantastic travel destination with amazing beaches, great nightlife and not an ounce of snow in sight.
But, what starts as a relaxing vacation to escape cabin fever, can quickly become a bastion for all kinds of other illnesses. Despite Cuba's popularity and development, there are still a variety of infections present that could turn your escape from cabin fever into a not-so-fun run in with a less than friendly Cuban variety. Two of the most pressing health concerns, according to Health Canada, are cholera and dengue fever, both prevalent in Cuba and throughout the Caribbean region.
Cholera is a bacterial disease that causes severe diarrhea and dehydration in its victims. Usually spread in food and water, the disease moves to the small intestine causing anywhere from mild to severe symptoms. Prevention usually involves avoiding potentially contaminated foods and drinks, such as tap water, and vaccination. Dukoral is the only cholera vaccine approved for use in preventing cholera and is very effective. The taken orally, this vaccine will protect against the disease no matter where you travel, but especially in Cuba and the Caribbean when used alongside other common sense preventions.
Where cholera can be easily hindered, Dengue fever is a different beast entirely. This mosquito-borne disease causes severe flu-like symptoms and in some cases can even lead to death. Unlike cholera, there is no vaccine for Dengue nor is there a cure if someone contracts the virus, just supportive care like painkillers and antibiotics. What makes Dengue more worrisome for many travelers, is that it can appear up to fourteen days after becoming infected meaning memories and photos may not be the only things you take home with you.
The key to avoiding Dengue, like many other mosquito-borne diseases, is using repellents, mosquito nets or other anti-mosquito solutions. Be sure to take these precautions while in Cuba. Health Canada notes daytime, particularly around sunrise and sunset, are times of high mosquito activity and travelers should take extra precautions when outdoors at these times.
The Public Health Agency of Canada also recommends travelers to Cuba be up to date on their routine vaccinations, including having received: hepatitis A, hepatitis B, influenza and measles vaccinations. Recent hepatitis A and measles outbreaks in the Caribbean region mean individuals should take extra precautions to ensure they are immunized against these diseases before traveling to Cuba or other nations in the area. In same cases a rabies vaccine may also be suggested.
To learn more about Cuba and what you can do to prevent bringing a bug back home with you, see our Cuba Destination Advice page. And, if you are planning a winter getaway, be sure to speak with a Passport Health Travel Specialist before you go by calling or visiting a location near you.
Have you had an experience with cholera or dengue fever? Let us know by commenting below, posting to our Facebook page or tweeting us.
---
Reprinting or republication of this post on websites is authorized by prominently displaying the following sentence, including the hyperlink to Passport Health, at the beginning or end of the post.
"When Cabin Fever Becomes Cuban Fever is republished with permission of Passport Health."
Simply copy and paste this code: