By Johanna Read, TravelEater.net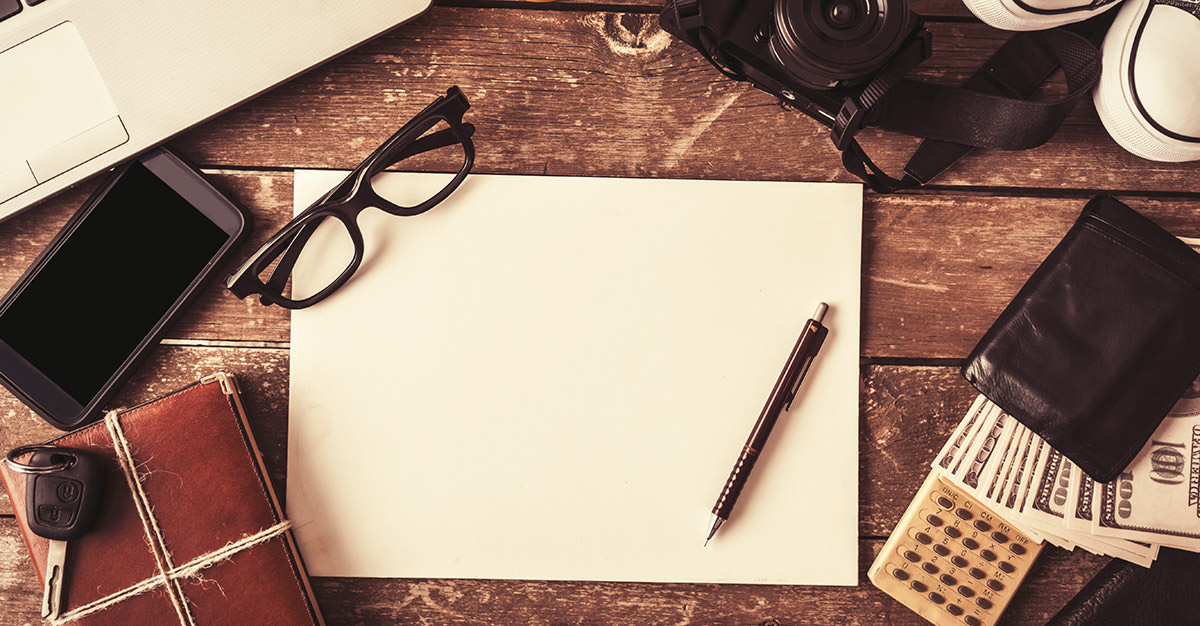 An all-inclusive holiday is an ideal way to relax — it's easy to plan and it's easy to do. But sometimes you want a longer trip that gets you out exploring. How do you make planning for this kind of trip easy?
Travel writer Johanna Read — who travels to five or six continents every year — gives her top planning tips.
Plan, but don't overplan
First, consider the kind of trip you want, and, if you're travelling with someone else, the kind of trip they want. I recommend that each person identify two things (per week or per city) that they really want to do, as well as three or four things they'd like to do if there is time.
It's perfectly ok to separate for the day to do your own thing; then you'll have lots to talk about at dinner! Don't try to plan more than one thing per day. You'll enjoy your trip more if you leave time for discovery, relaxation and serendipity.
Yes, it's important to get a good deal, but it's not worth it to spend days on the internet finding the absolute best flight and hotels. Good enough is probably good enough. If you're travelling in high season, you'll need to make more effort. Timing your travels for low or shoulder season means better deals and less of a need to book everything in advance.
Know-in-advance essentials
Travel.gc.ca is one of my favourite travel resources (though you do need to put their safety advisories in context). Check travel.gc.ca for:
Passport expiry date and visa requirements for the countries you're visiting.
Health advice, especially for vaccinations and malaria prevention.
Safety tips (e.g. scams, street crime) particular to the area.
While on travel.gc.ca, consider filling in a Registeration of Canadians Abroad form (especially if travelling solo), so that the government knows where you are if there's an earthquake or other event.
Buy travel insurance as soon as you've booked your plane ticket. If a health issue arises between then and your trip, it probably won't count as a pre-existing condition.
Book at least the first two nights' accommodations, ideally in a neighbourhood within walking distance to some of the sites you want to see. Make sure you know how to get from the airport to your first hotel (cost, logistics, scams to watch out for).
Check if you need adapters for electronics. Note most battery and phone/computer chargers have a built in voltage converter, you just need the right plug shape.
Write down a few basic phrases in the local language(s). People will so much more appreciate you and your questions if you can say "hello", "please" and "thank you" in their language.
Money preparations
Check whether any banks at your destination are members of the Global ATM Alliance. Using these bank machines with your Scotiabank or Tangerine card means you can avoid the $5 foreign transaction fee in 40 countries.
Avoid using currency exchanges; their rates are terrible (especially at airports). For the best rates, withdraw cash from an ATM at the airport when you arrive and use your credit card for big purchases.
Advise your credit card company and bank that you'll be using your cards abroad. Find out what your maximum withdrawal is in the countries you're visiting. Ask to have it raised if you think you'll need it, especially if you'll have a $5 fee for every withdrawal.
If you're sharing expenses with other travellers, figure out a system in advance (e.g. alternate withdrawing cash from the ATM; have one person pay for everything and square up at the end). It takes the fun out of a holiday if you're constantly figuring out who owes what at the end of every meal.
Pack light
The lighter you pack, the easier your trip will be, especially if you'll be moving around a lot. It is easy to do laundry in your hotel sink, or to find a local launderer to do it for you (generally $1-2/kilo). No one cares if you keep repeating the same outfits.
Consider both weather and culture when deciding what clothes to bring. Laundry dries slowly in humid countries, so you might need to bring a few more pairs of underwear. If you're going to a Muslim or Buddhist country, both men and women should wear street clothes that cover shoulders, knees and everything in between. If you wear less, you might be restricted from entering some sites. Plus you'll stand out as a tourist; your experiences will be much better if you blend in and show respect by dressing more like locals.
Decant small amounts of creams and liquids into contact lenses cases; you don't need to bring the whole bottle of moisturizer or hair gel. In humid countries, store your electronics in ziplock bags with a pack of silica gel. Bring extra ziplocks for dirty laundry, wet bathing suits, to keep snacks fresh, and to compression pack purchases.
Keep jewellery at home; don't risk having it lost or stolen. Don't bring contingency items — you can buy almost everything you need almost everywhere.
Photocopy your passport ID page and write your email address and home emergency contact info on the back. Put a copy in your wallet, day bag and your luggage. If anything gets lost it will have a better chance of finding its way back to you. In some countries you'll need your passport as ID to show police, to buy train tickets or rent a vehicle. Keep the original in your hotel safe and just use the photocopy.
Enjoy!
Once you arrive at your destination, don't forget to ask people "where would you have dinner tonight?" to get the best eating advice.
Johanna Read is a Canadian freelance writer and photographer specializing in travel, food and responsible tourism. A former Government of Canada executive, she worked several years in food safety before retiring early to pursue her passion for travel. She writes for a variety of print and digital publications, and in 2016 hopes to repeat her six-continents-in-one-year travel feat.
Follow Johanna on Instagram and on Twitter. Links to all her travel stories are at TravelEater.net.
---
Reprinting or republication of this post on websites is authorized by prominently displaying the following sentence, including the hyperlink to Passport Health, at the beginning or end of the post.
"The Essential Steps for Travel Planning is republished with permission of Passport Health."
Simply copy and paste this code: