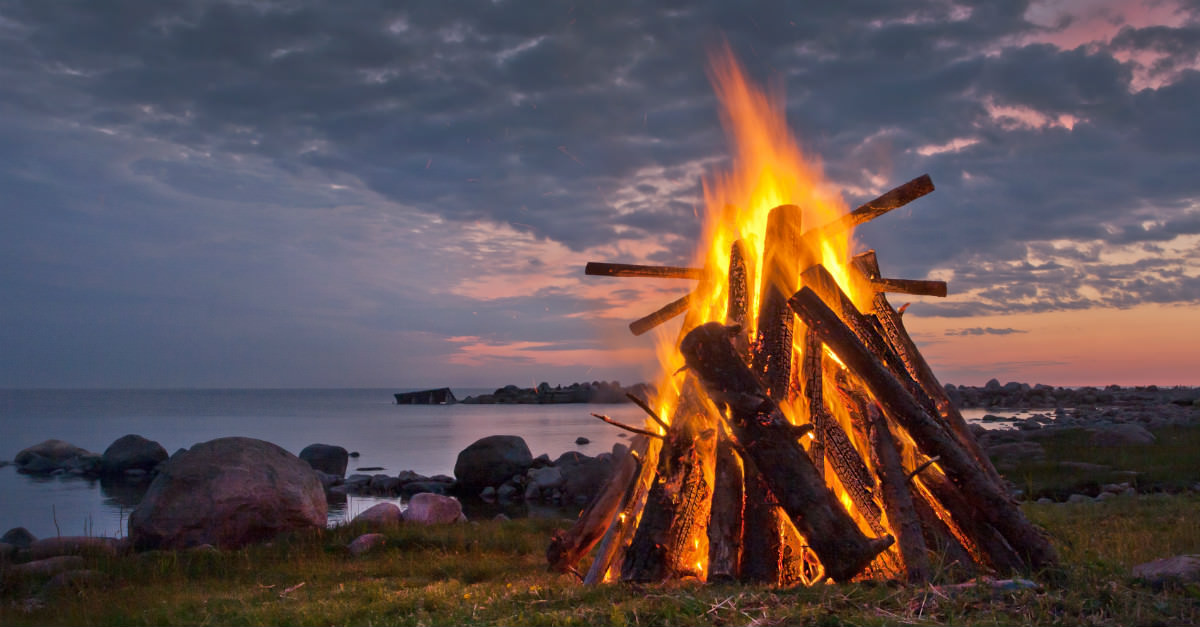 Considered a landmark moment for mankind, the discovery of fire was the first step out of a primitive world. It lit the world, cooked our food and kept us warm at night.
It's not all praise for fire though, as it may have also given the world tuberculosis.
Or at least born out of smoke, according to a recent study at the University of New South Wales.
The bacteria's history traces back for millennia. Mummies from over 4,000 years ago showing signs of the infection in their chests. Tuberculosis spreads from person to person through the air. The mycobacterium that makes up the disease is inhaled and the infection infiltrates the lungs.
This leads to a bad cough, sometimes with blood, fatigue and possible death.
As is the case with many diseases, the blame for TB's birth was placed on animals. But, the study shows that the bacteria may have evolved over a long period of time from soil to infect humans.
The mycobacterium tuberculosis is a kind of pathogen that only exists to sicken. Although highly contagious, this pathogen would need a long evolution process to infect mammals. The bacteria would need some other product in the earth to evolve faster.
This is where tuberculosis needs fire.
The smoke from fire is filled chemicals that are harmful to the body. Carbon monoxide, sulfur dioxide and acid gases prevent the lungs from getting rid of particles in the system. Tuberculosis would use the fire to enter the lungs and stay with no way of removing the disease.
As an ancient disease, tuberculosis would have begun when man would still rely on fire and close quarters for warmth. The disease would then spread person to person over time while huddled near a fire.
Although this theory is intriguing, and entirely plausible, those within the study admit that it is just a hypothesis.
To confirm this idea, the biologists would need an ancient strain of bacteria that will be difficult to find in the modern age.
"It's hard to test the hypothesis directly because it happened hundreds of thousands of years ago, and we can't go back in time," said biologist Mark Tanaka.
Its history may be ancient, but tuberculosis is still dangerous today. Because TB can stay in the body for years without any symptoms, the infection is latent in one-third of the world's population.
There is no vaccine for TB, so one of the many tests for the disease is the best way to stay safe from tuberculosis.
Interested in a TB test or want to stay tuberculosis-free on your next trip? Passport Health can help! Call us at 1-888-499-7277 or book an appointment online.
Any questions or comments about the birth of tuberculosis? Let us know via Twitter, Facebook or in the comments!