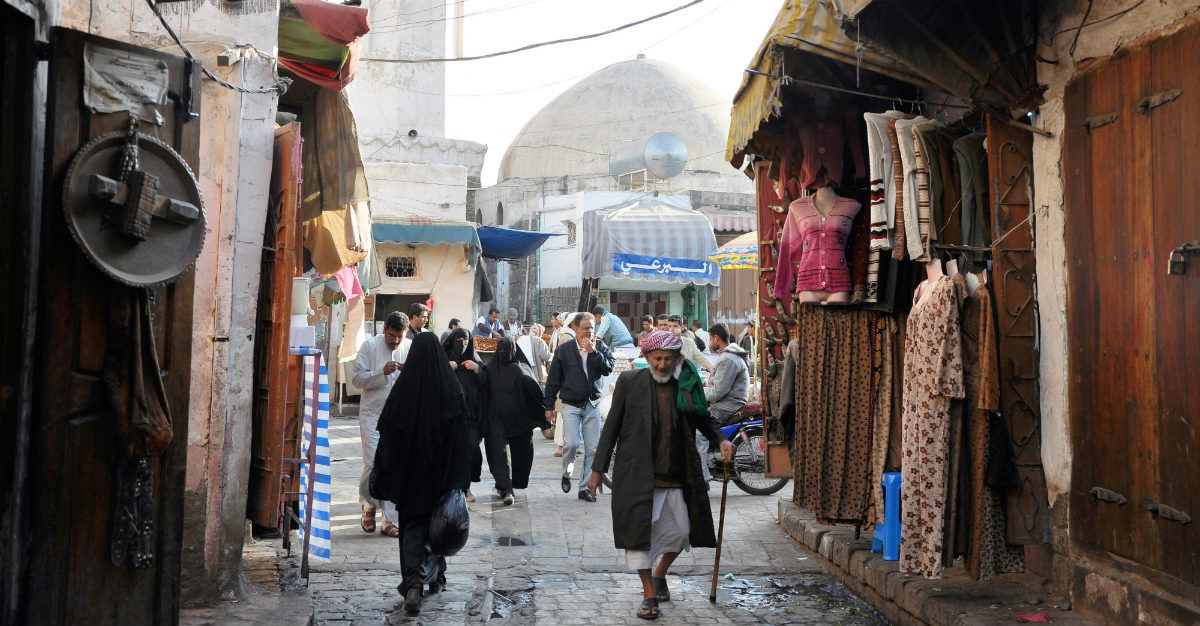 The cholera epidemic in Yemen is now the fastest-growing outbreak of the disease in history.
The outbreak started just six months ago and there are already 822,000 suspected cases in Yemen, resulting in over 2,000 deaths. The number of cases is expected to rise to over 1 million by the end of 2017.
This cholera crisis surpasses the recent epidemic in Haiti. After a devastating earthquake in 2010, Haiti reported 815,000 cases of cholera. Yemen's outbreak is growing much faster, taking months to reach this numbers, rather than the years of cholera in Haiti.
Cholera is an intestinal infection that can spread through tainted water and food. Symptoms usually include diarrhea, vomiting and leg cramps. Without medical treatment these symptoms can quickly become severe, possibly leading to death within hours.
Most of the time, a person will get infected but show no symptoms. Even these people, with no signs of cholera, can spread the disease.
So, what's behind Yemen's cholera struggles? Why is this relatively small country home to the world's worst cholera outbreak?
A key reason for cholera's rampant spread in Yemen is the country's ongoing war with Houthi rebels that started in 2014. This war has led to the destruction of medical facilities throughout the country. Health care is now even harder to access for citizens. The conflict has affected government workers and no public employees have been paid in rebel-controlled areas.
This means that over 30,000 healthcare workers have not been paid in over a year with sanitation workers also on strike for months in the city of Sanaa.
Cholera is present throughout the country, but the country's western region is home to the worst of the outbreak. The Houthi is in the control of the region, likely causing the increased cases.
This combination has led to a lack of sanitation and access to healthcare. Many in Yemen are malnourished due to a lack of food production and two-thirds of the country is in need of emergency aid.
Earlier this year, the World Health Organization planned to ship 500,00 doses of the cholera vaccine to Yemen. Due to outbreaks in Africa, the organization needed to reroute much of the supply to other affected areas.
Cholera is present in other areas of the world and is often the result of poor sanitation. This means that it generally affects impoverished areas without access to healthcare. Sub-Saharan Africa, Bangladesh, and India are all at risk of a cholera epidemic due to these factors. Other countries that are currently affected by cholera are Haiti and Kenya.
The cholera vaccine is the most reliable method to avoid the disease. The vaccine is recommended for anyone traveling to Yemen or other countries currently affected or at risk of cholera. Within 10 days of receiving the vaccine, Vaxchora can reduce chances of catching cholera by 90 percent.
After receiving the vaccine, it is still important to practice safe hygiene. Only drink water that's bottled or purified, only eat food that's correctly cleaned or cooked, and avoid swimming in open bodies of water. All these things may be contaminated with cholera.
Keep in mind that travelers who are visiting relatives or friends in one of these countries pose a much higher risk of catching cholera. With relaxed travel precautions, these visitors are often vulnerable to more health risks.
Heading to a foreign country and unsure if you're safe from cholera or other diseases? Passport Health can help! Book an appointment online or call to meet with a travel health specialist.
Any questions about these cholera outbreaks? Let us know in the comments, or via Facebook and Twitter.
Written for Passport Health by Kaitlyn Luckow. Kaitlyn is a freelance writer, photographer and English teacher in Milwaukee. She has a passion for capturing and writing other people's stories. You can find her at sayhellostory.com.