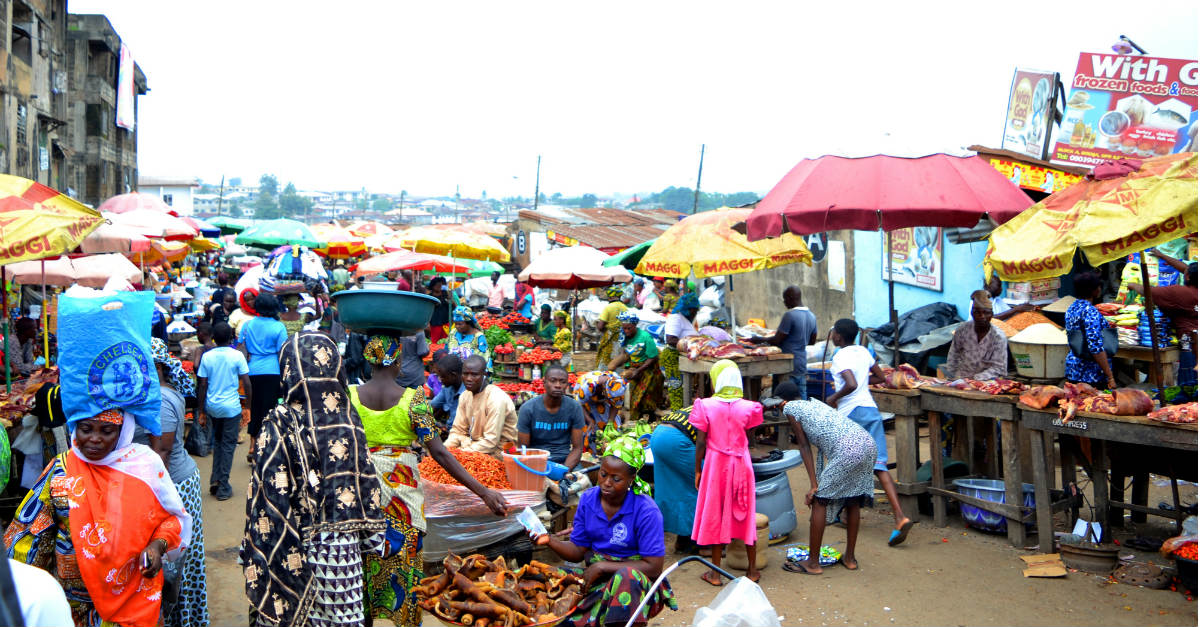 Nigeria is currently facing the worst outbreak of Lassa fever ever recorded.
The outbreak reportedly began in January and is still raging on. The disease has spread to at least 19 states since the epidemic began.
As of March 25, 134 people have died from Lassa fever; that number is only expected to increase. There are 394 confirmed infections and a suspected 1,219 more are infected. There have also been over 4,000 contacts identified- officials are currently waiting to see if those exposed will contract the disease.
What is Lassa Fever?
Lassa fever is largely spread through contact with infected rats.
Transmission between humans is low, but still possible. Despite this, 17 health workers contracted Lassa fever, with four dying from it. The disease causes a fever and can also cause hemorrhaging in various parts of the body including the eyes and nose. Symptoms of the disease all come on gradually. These can include a headache, sore throat, muscle and chest pain and vomiting.
On average, Lassa fever is deadly in 1 percent of all individuals. Of that 1 percent, 10-15 percent of patients that are hospitalized die from the virus. Many contract the disease and develop the necessary antibodies without ever becoming ill.
The current case fatality ratio increased from 22 percent to 23.8 percent, according to the Nigeria Centre for Disease Control.
How Does Lassa Fever Spread?
As stated earlier, Lassa fever is mainly spread by rodents infected with the virus. West Africa's dry winters cause rodents to migrate closer to humans to scavenge for food. Food can be contaminated from rat feces or other contact with rodents; whether it is in one's home or other contaminated goods.
Many cases were also never tested, contributing to the disease's spread. The symptoms of Lassa fever also mimic those of malaria which caused many to treat themselves because they didn't know any better.
How Do Doctors Test and Treat the Disease?
Lassa fever is tested using the same blood tests which identify Ebola.
The test yields a faster diagnosis, giving health workers the chance to start treatment early on. The treatment, IV infusions of Ribavirin, is mostly effective when administered within the first six days of the fever. Patients are required to remain in the hospital for about a week, which is how so many healthcare workers have become infected.
What is Being Done to Stop the Outbreak?
As the world's worst Lassa fever outbreak, the World Health Organization has stepped in to stop its spread.
Researchers from the United Kingdom have been sent to Nigeria to help control this outbreak and determine what factors have caused it to become so rampant. State officials are also deploying more doctors and health officials to help combat the disease. This is intended to help local health workers overwhelmed by the epidemic. Most hospitals or other treatment facilities are not properly prepared to treat Lassa fever.
Officials have also begun working with the Medecins Sans Frontieres and the Alliance for International Medical Action to help combat cases in the states of Ondo, Edo and Anambra.
Do you have any other questions about Lassa fever or this outbreak? Let us know in the comments, or via Facebook and Twitter.
Written for Passport Health by Meagan Reynolds. Meagan is currently a freelance blogger, video producer, and social media assistant pursuing a degree in television-radio-film. She has a passion for writing and hopes to be a screenwriter and producer in the future.