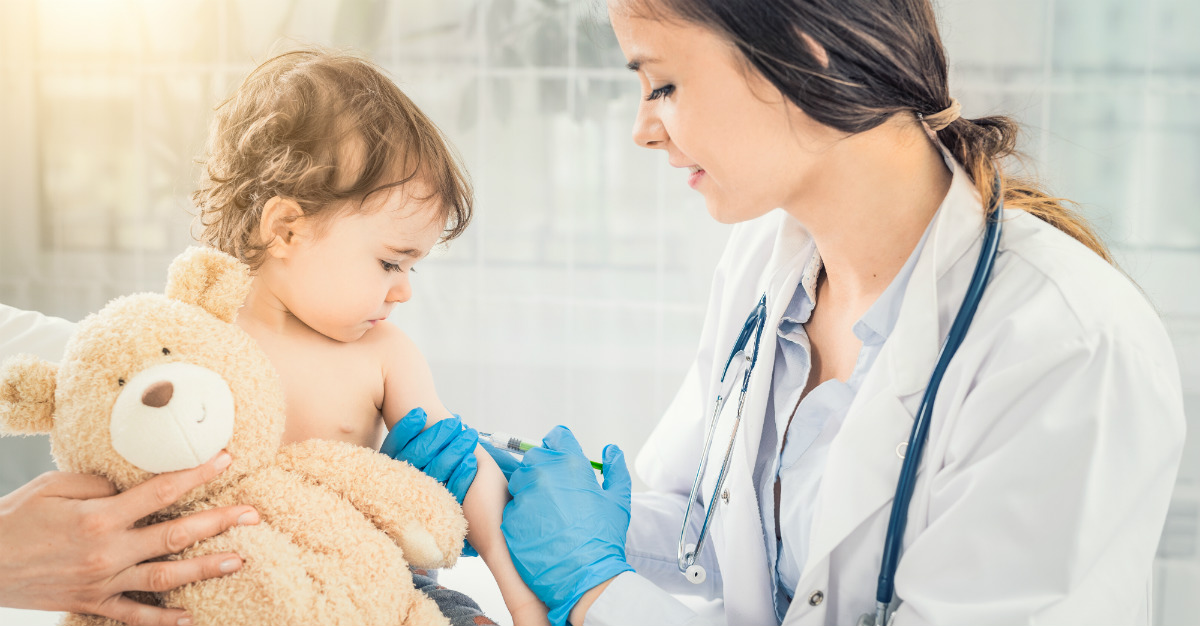 In the last year, there's been a rise in diseases with a vaccine throughout the world. We've seen many recent outbreaks of diseases like yellow fever, cholera and measles.
There appears to be a similar risk of the illnesses in the United States.
A rise in the use of nonmedical vaccine exemptions in the U.S. means that preventable diseases are also on the rise, as shown by a June 2018 paper published in PLOS Medicine.
Nonmedical exemptions of recommended vaccinations for kindergarteners are allowed in 18 states. Of these states, 12 have demonstrated higher rates of exemptions since 2009.
A team of scientists examined the numbers to see if there was any relationship between nonmedical exemptions and disease case levels. Unsurprisingly, a lack of vaccinations leads to an increase of illness, particularly when it comes to measles.
Measles was declared eliminated in the U.S. in 2000. Although, since that time many people have opted out of the MMR vaccinefor their children. The result has been an increase in outbreaks in recent years across the country. The most at-risk group appears to be unprotected children and travelers.
Symptoms of measles typically include high fever, runny nose, cough, conjunctivitis and small white spots inside the mouth.
The infectious disease is extremely contagious. While it's not known for being fatal, it is one of the leading cause of death for young children around the globe, according to WHO.
It's important to note that vaccinations do not just protect the lives of the individual children or their families – herd immunity plays a major role in the safety of entire communities. When one person is able to prevent an illness from spreading, the effect is far-reaching. They can help prevent transmission in their city, state, country and even the world.
Study co-author Dr. Peter Hotez, who is part of the Baylor College of Medicine in Houston, Texas, spoke to Reuters about the data. Hotez noted that one incidence of measles usually leads to 12 to 18 further cases. When more people are unvaccinated, this causes a ripple effect.
"California, for instance, experienced a terrible measles outbreak in 2015 due to declines in vaccine coverage, while last year the Twin Cities suffered a prolonged measles outbreak among the Somali immigrant community," said Hotez.
The states with the highest nonmedical exemption rates for the MMR vaccine were: Idaho, Arizona, Oregon, Maine, Wisconsin and Utah.
Various metropolitan areas were considered to be "hotspots" in the report due to their high numbers of exemptions. Some of those included: Seattle, WA, Portland, OR, Phoenix, AZ, Houston, TX, Detroit, MI and Pittsburgh, PA.
As Hotez wrote, "Vaccine exemptions for reasons of personal belief have caused a lot of damage in terms of facilitating breakthrough measles epidemics."
The measles outbreak trend is not limited to the U.S.
Thousands of new cases have been reported throughout European and Asian countries. Major events like the World Cup also pose a much higher risk for disease with these new outbreaks.
Do you live in one of the hotspot areas? Do you always make sure to get vaccinated to help stop the spread of preventable diseases? Let us know in the comments below, or via Facebook and Twitter.
Written for Passport Health by Katherine Meikle. Katherine is a freelance writer and proud first-generation British-American living in Florida, where she was born and raised. She has a passion for travel and a love of writing, which go hand-in-hand.