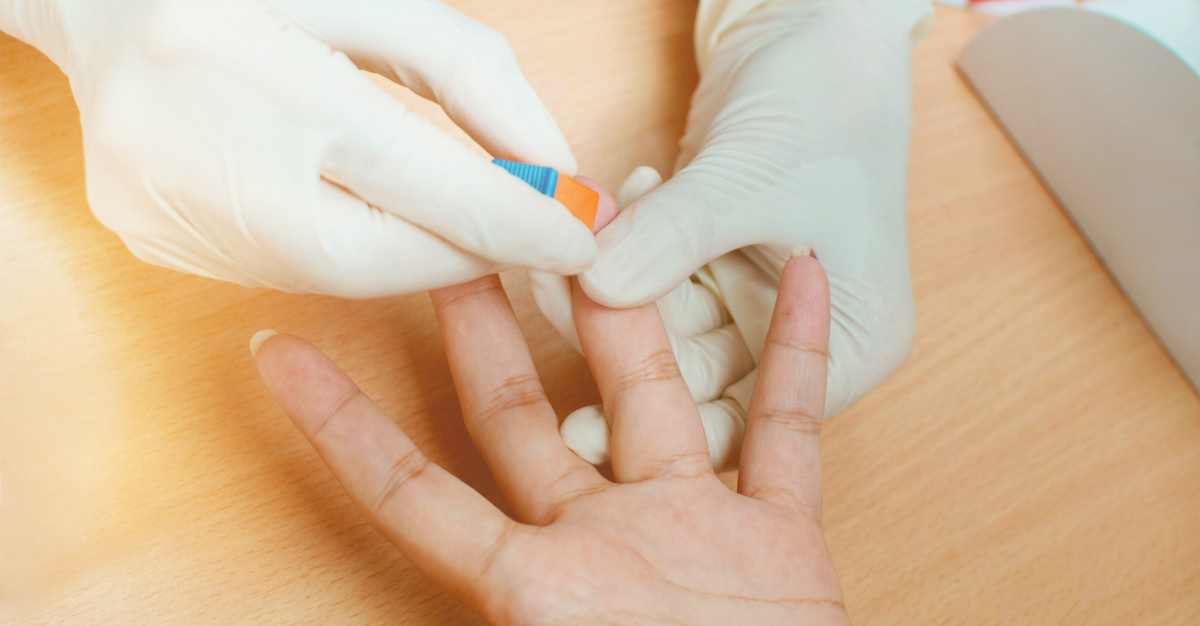 At least seven states across the United States are dealing with hepatitis A outbreaks. Not only is Kentucky home to the worst of those epidemics, but with almost 1,000 confirmed cases, it now has the worst recorded hepatitis A outbreak in the country.
Approximately half of the 969 patients come from Kentucky's largest city, Louisville, where the hepatitis A outbreak was first detected in the fall. Over 500 hospitalizations have occurred in the state with 300 of them being in the Jefferson County city.
So far, Kentucky's outbreak has resulted in six deaths. Compared to other states with a hepatitis A outbreak, Kentucky's death rate is significantly lower. Dr. Jeffrey Howard, the Commissioner of Kentucky's Department of Public Health, told WDRB that he believes that the high hospitalization rate contributed to the low death count. Currently, the state is hospitalizing almost 59 percent of hepatitis A patients.
Three of the six deaths were in Louisville.
A city of over 620,000 residents, Louisville continues to see high illness numbers. Despite the numbers, officials hope that statistics for the area may show that hepatitis A transmission is on the decline.
At its peak in April, the city saw four new cases a day. As of June 28, those numbers dropped to two new cases every day. Howard stated, "There's very early evidence that perhaps Jefferson County is seeing the beginning of a plateau, and we hope that's the case."
As for the origin of the widespread hepatitis A epidemics, no answer has really been found.
In Kentucky, it appears that no food-related transmission has happened. The focus is thought to be on substance abusers and the homeless, which would fit with what we saw in San Diego's outbreak from late-2017.
California first made headlines in the fall for its hundreds of cases, prevalent largely among the homeless and/or drug users populations. The hepatitis A problem then spread to other locations, including Utah and Colorado.
While infected travelers throughout the U.S. have contributed to the size of the outbreak, the major issue has been the vaccine shortage. Two shots should be given within six months of each other for the best protection. The tremendous spike in hepatitis A in recent years has made the first immunization a higher priority. One shot does provide protection, but less than if a person received the whole pair.
The illness spreads through contaminated food or drink or through close personal contact with an infected person. Hepatitis A can cause liver failure and death, though this is rare.
Symptoms of hepatitis A include fever, fatigue, abdominal pain, loss of appetite, nausea, vomiting, joint pain, clay-colored stools and dark urine. Not every person infected with hepatitis A will show symptoms. This is especially common for children younger than age six.
To avoid infection you should wash your hands thoroughly and frequently and get vaccinated.
If you think you may have hepatitis A, you should consult a doctor as a blood sample is necessary for a diagnosis.
Have you or someone you know had hepatitis A? Are you up to date on your hepatitis A immunizations? Let us know in the comments below, or via Facebook and Twitter.
Written for Passport Health by Katherine Meikle. Katherine is a freelance writer and proud first-generation British-American living in Florida, where she was born and raised. She has a passion for travel and a love of writing, which go hand-in-hand.