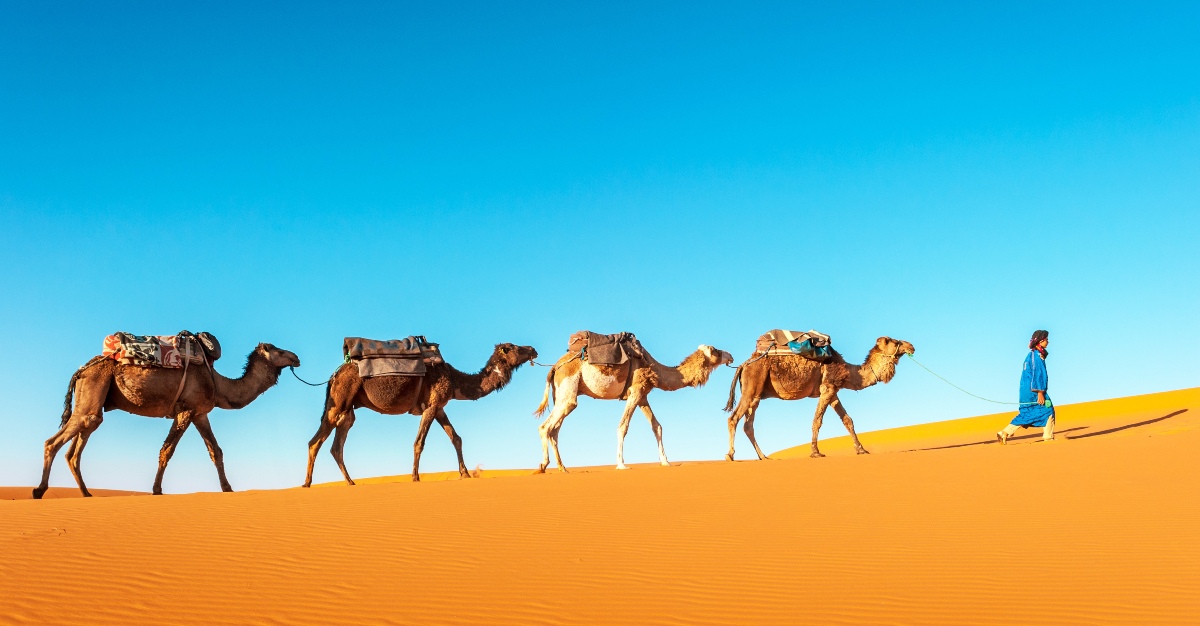 MERS made headlines recently as health officials in England reported the first diagnosis of the illness in the country in five years.
While Public Health England says that the risk of infection for the general public is quite low, a search is on for passengers who sat near the MERS patient on a flight to Britain from the Middle East.
This news has many questioning what the illness is and how it's spread.
What is MERS?
MERS is Middle East Respiratory Syndrome and was first discovered in the Arabian Peninsula in 2012.
The illness is caused by the MERS coronavirus, also known as the MERS-CoV.
Typically, coronaviruses in people usually cause cold-like symptoms ranging from mild to moderate. This is where MERS-CoV differs from any other known human coronaviruses. MERS-CoV is often fatal, causing death for about one in three infected patients.
Though MERS is very rare, the WHO states that the virus continues to pose a worldwide risk. MERS has the ability to cause massive outbreaks with consequences that even reach beyond public health.
According to the WHO, since September 2012, 2,229 laboratory-confirmed cases of infection have occurred in 27 countries. The infection has also led to 791 recorded deaths.
Symptoms of infection may not show or may only be mild, but most people with MERS-CoV will develop severe respiratory illness with shortness of breath, cough and fever.
How does it spread to humans?
MERS-CoV is thought to have come from an animal source in the Arabian Peninsula. It's been found in camels from various countries and is considered to be able to jump from camels to humans. The National Institutes of Health (NIH) notes that evidence suggests the virus originated in bats before transmitting to civets and camels.
Little information was really known about how the virus is able to spread from animals to humans until the NIH research. Published in August 2018, the research explained how MERS-CoV is designed to adapt.
Despite crucial information from the study, it cannot explain how transmission occurs. Although, the result of the study showed how MERS evolves to better infect the cells. Eventually, the virus will completely adapt to the new host, meaning MERS-CoV can efficiently infect a variety of different species.
Once the virus passes to a human, it is thought to spread through respiratory secretions such as coughing.
Is there any vaccination or treatment for MERS?
There is currently no immunization against MERS-CoV.
People most at risk are thought to be hospital workers and/or those with an underlying condition.
Reuters cautions people to avoid drinking raw camel milk or urine and avoid eating undercooked meat.
Those who are more susceptible to the illness should take greater precautions. They should avoid contact with camels and with suspected cases of MERS. MERS could be a particular risk for Hajj participants, for example.
No specific antiviral treatment is recommended for MERS-CoV infection according to the CDC. Medical care is typically used to help relieve symptoms and support vital organ functions in severe cases.
Did you hear the news about the MERS patient in England? Did you know the virus was so deadly? Let us know in the comments below, or via Facebook and Twitter.
Written for Passport Health by Katherine Meikle. Katherine is a freelance writer and proud first-generation British-American living in Florida, where she was born and raised. She has a passion for travel and a love of writing, which go hand-in-hand.