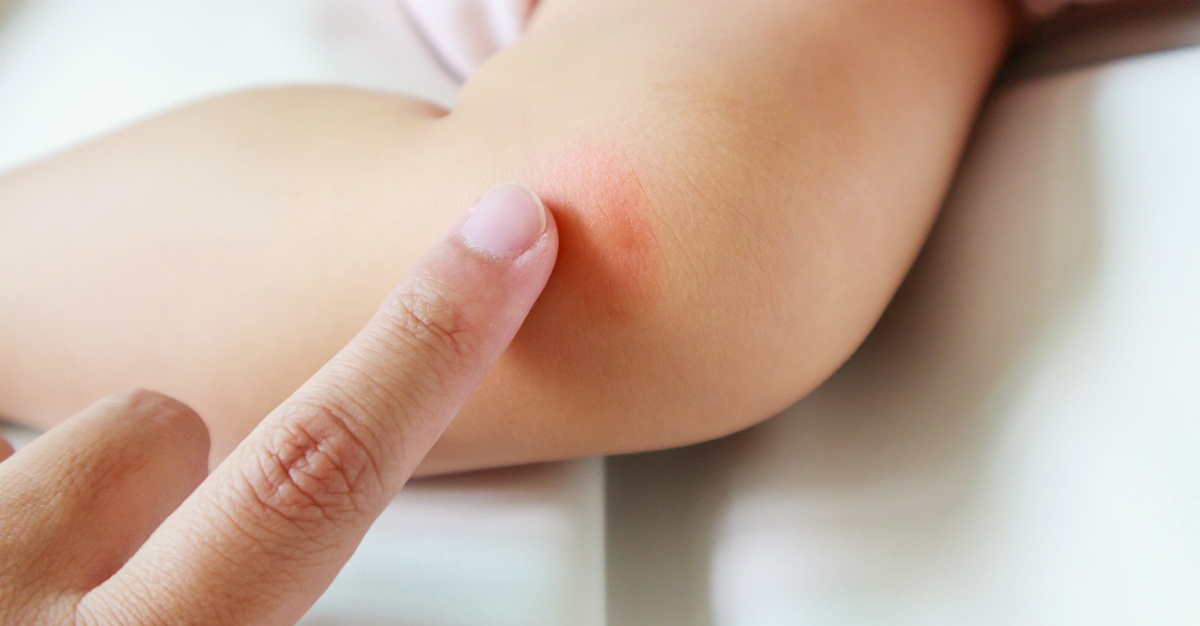 The signs of dangerous bites can be as varied as the bugs that give them.
Although, many bites from different animals do have common links. Swelling, pain and redness may be appear after almost any bite and it's important to know these symptoms in case an emergency situation arises.
Being prepared may just save someone's life, or, at the very least, it could help that pesky bite to stop hurting a lot sooner.
What Makes Some Bites Dangerous?
Bugs can spread malaria, encephalitis, Lyme disease, Zika, chikungunya and many more illnesses.
In fact, the CDC published data in May 2018 which showed that vector-borne disease case numbers had more than tripled in the U.S. from 2004 to 2016.
Another common problem is that the stings or bites of many animals (such as bees and wasps) may cause serious, potentially life-threatening allergic reactions.
Venom is an issue with spiders. No, spiders are not technically bugs, but it's common to lump "creepy crawlies" into one general category. Several types of spiders can inject a poisonous venom into their target.
General Signs
As Healthline shares, symptoms of bad bites typically include:
Redness or rash
Numbness or tingling
Itching
Heat on and around the affected area
Swelling
Pain in the affected area or in the muscles
Bad reactions to bites create much more serious symptoms like:
Rapid heartbeat
Difficulty breathing
Fever
Nausea or vomiting
Swelling of the lips and throat
Muscle spasms
Confusion and loss of consciousness
Bugs to Watch Out For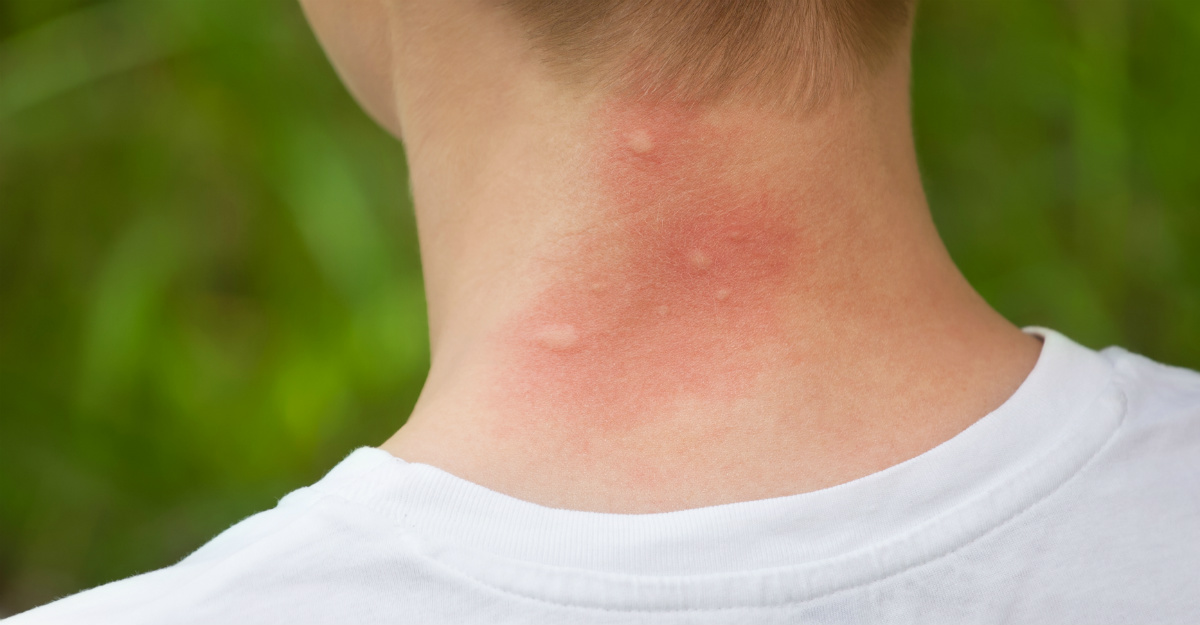 Mosquitoes
To most people living in the south, mosquitoes are just a part of life. But, with the considerable diseases that can be spread through this bug, everyone should know the signs of a bite and a few of the notable problems that could come with it.
Mosquitoes spread a variety of dangerous illnesses.
Viruses like Zika, Chikungunya, dengue, malaria and yellow fever represent create global risks. West Nile virus, the St. Louis encephalitis virus, the Eastern equine encephalitis virus and the California serogroup of viruses pose problems in North America.
A mosquito bite will start as a small bump and then become red, swollen and itchy. Mosquito-borne diseases present a wide spectrum of symptoms so specific research is necessary.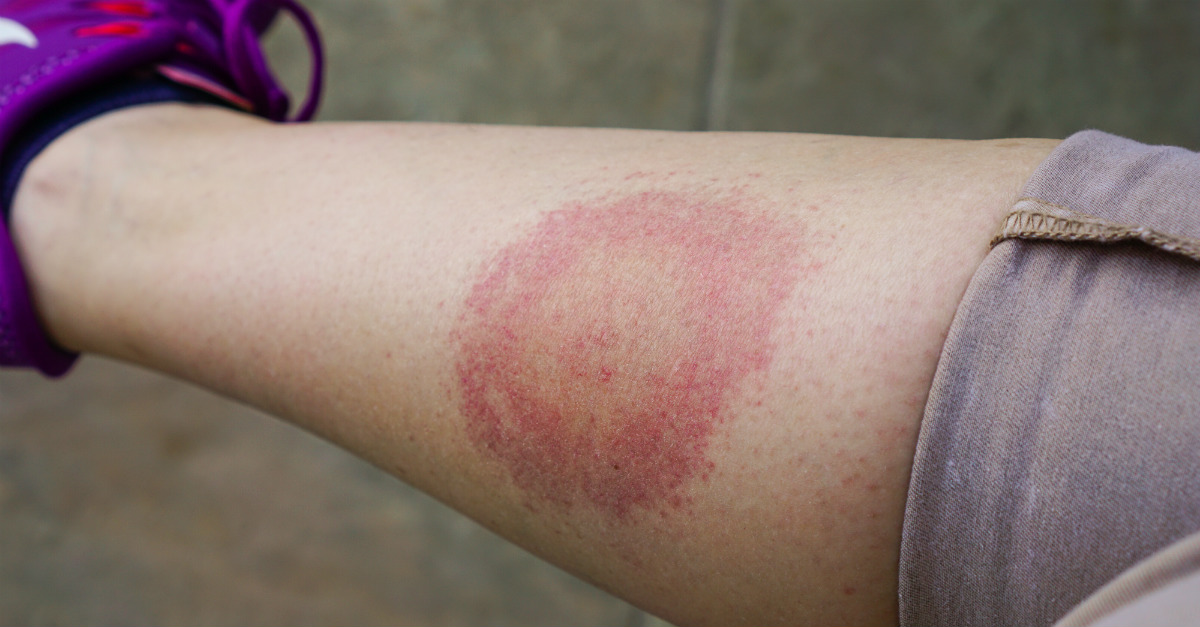 Ticks
When you picture ticks you likely think of the frustration they can cause your dog or cat. Unfortunately, these tiny bites can also lead to painful problems for humans.
Ticks can spread several diseases including Lyme Disease, Rocky Mountain spotted fever, Powassan virus, tularemia, babesiosis and anaplasmosis/ehrlichiosis.
As writer Alena Hall describes in a December 2017 Huffington Post article, tick bites can appear differently depending on the potential illness.
A Lyme disease infection could mean you get a red, target-shaped rash. Rocky Mountain spotted fever would be indicated with a red or black spotted rash that spreads.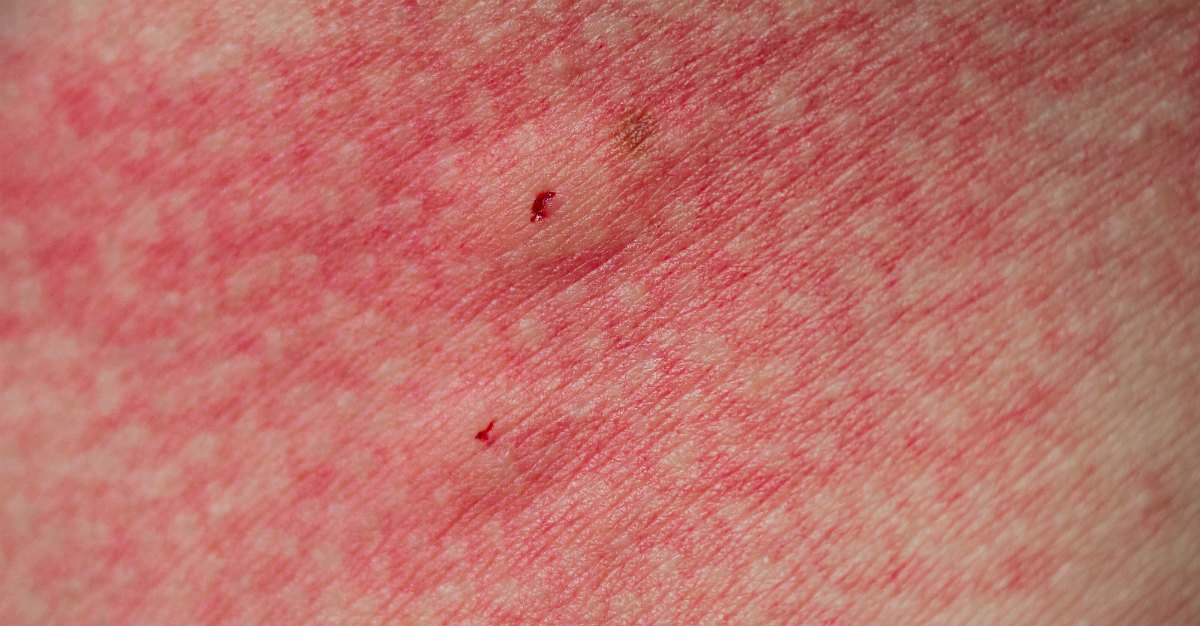 Spiders
Most spiders don't should prove relatively harmless, whether you're bit or not. Although, certain species are known for the dangerous venom that they possess. Two of the world's most-feared spiders can be found in North America.
Black Widow Spiders
These spiders are famous for their mating habits and vibrant markings. The species is also thought to generally prefer the warmth of the south.
Black widow spiders are considered to be the most venomous spiders in North America, according to Live Science; though they are not likely to bite humans unless they are in a dire, threatening situation – particularly where they are being crushed.
Death as a result of a bite could occur, though this is rare. Treatment should be sought as soon as possible.
WebMD notes that a bite may come with stabbing pains or it could be painless. Black widow spider bites can develop with one or two red fang marks, tenderness and redness with a nodule. Symptoms of muscle cramps, nausea and vomiting, seizures, high blood pressure, sweating, chills, tremor and headache could follow.
Brown Recluse Spiders
Brown recluse spiders are native to the United States and enjoy the living conditions of objects such as boxes, rubber tires, shoes and other such hiding spots.
Like black widows, brown recluse spiders only bite when they feel attacked, mainly through being crushed. They have a toxic venom that means people with bites should seek treatment immediately. Bites from brown recluse spiders are very rarely deadly but it is possible.
The bite itself is not usually painful. After a few hours, pain, itching and redness may begin, possibly with a white blister in the center.
Remember to be careful around these animals and consult a professional if you believe you have a dangerous bite. If you'd like some advice on handling bug bites in the summer, you can read more here.
Have you ever had to deal with a dangerous bug bite? Did you know the signs of a bad bite before reading this post? Let us know in the comments below, or via Facebook and Twitter.
Written for Passport Health by Katherine Meikle. Katherine is a freelance writer and proud first-generation British-American living in Florida, where she was born and raised. She has a passion for travel and a love of writing, which go hand-in-hand.