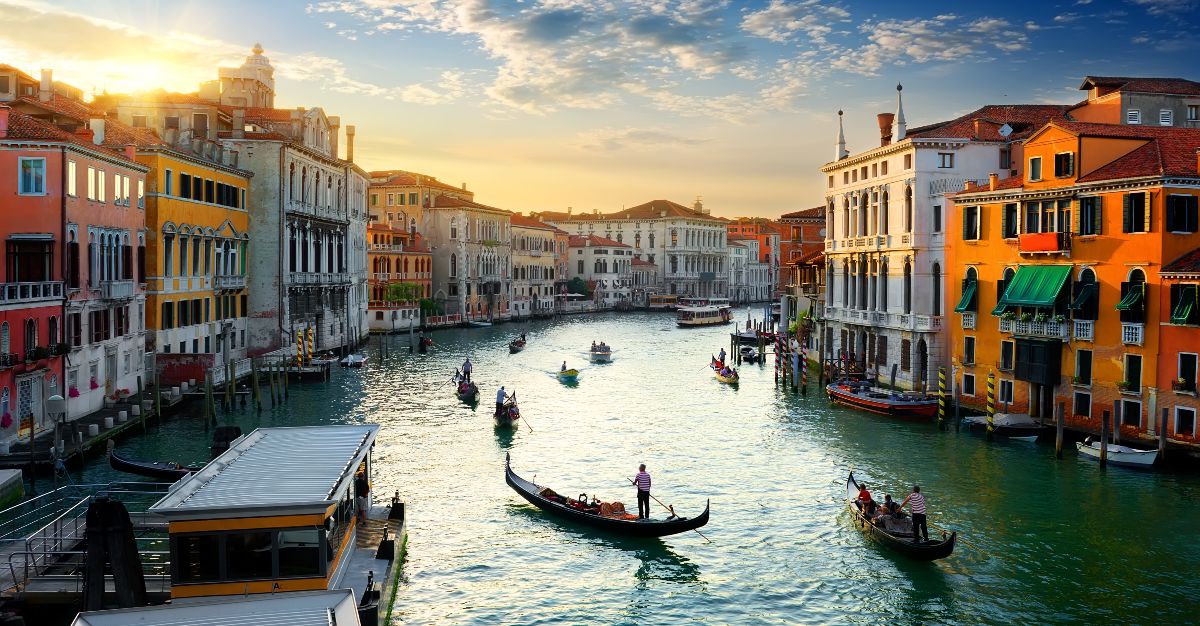 Modern transportation makes visiting another country more accessible than ever before. There's no doubt about it; people love to travel and explore new lands, from the Taj Mahal to the ancient Inca ruins in Peru.
Some have gravitated toward the quiet destinations, like the open lands for an African safari. Others look for a lively city like Paris and Venice. Only a push of a button or click of a mouse from that trip, we've truly embraced the freedom of travel.
Going to different places is a great way to experience different cultures, as well as learn about history. Millions of people travel to different countries every year. Many of these nations depend on the income of tourism as part of their economy.
But, some officials realize that the tourist cause additional "wear and tear" on those destinations. The historic sites and old cities, popular for tourists, are seeing the effects of those travelers. As a result, authorities worry that eventually, the sites that have endured for centuries will fall into disrepair.
To aid the host countries in the cost of upkeep for these landmarks and "must see" attractions, some nations may start implementing a "tourist tax."
The first country to do this is New Zealand.
Over 100,000 people visit the northern town of Waitangi which is where the Treaty of Waitangi was signed. This national document officially made New Zealand a British Colony. Waitangi is a small town of only 2,000 citizens and borders the Bay of Islands and has lush natural habitats for game and other animals.
Since so many travelers visit this "hot spot," the government decided to impose a tax to help offset the costs of maintaining the historic sites within the country. The tax will also aid in improvements to New Zealand's infrastructure to keep up with the influx of tourists.
This new tax is a one-time fee of approximately $25 per person, per visit, and is expected to take effect in mid-2019.
Other European cities are following suit.
Venice, Italy is seriously considering imposing a travel tax into this grand city that appears to be "floating" on the Venetian Lagoon near the head of the Adriatic Sea. Did you know that Venice is built on 118 islands? It was once a refuge for Italian residents from northern invaders in the early 5th century. Because of the narrow waterways in Venice, it was an excellent barrier and protected them from aggressive attacks from the Goths.
Venice has about 500,000 residents and attracts over 20 million visitors every year. Millions also who travel from across Europe on day trips to discover this magnificent "floating city." While we take in the wonders of a floating city, our exploits have a toll. The city is not built for so much activity. The buildings, gondolas, and old, narrow streets must be maintained and repaired on a regular basis. The tourists also produce loads of extra garbage, only adding to the upkeep.
Unsurprisingly, some have found issue with the tourist tax.
City officials are disputing the tax because some think it will discourage visitors. The tax is scheduled to take effect this May and will cost under $3.50. That fee will gradually increase to under $11.50 by 2020.
Some of the world's most sought-after countries are also considering a similar tax. France, Spain, Bali, Germany, Scotland and the Netherlands may introduce the fee.
Had you heard of New Zealand's impending tourist tax? Would an additional tourist fee turn you off from visiting a country? Let us know in the comments, or via Facebook and Twitter.
Written for Passport Health by Sabrina Cortes. Sabrina is a freelance writer with a Bachelor's Degree from Georgian Court University. She currently lives in the Smokey Mountains of western North Carolina.