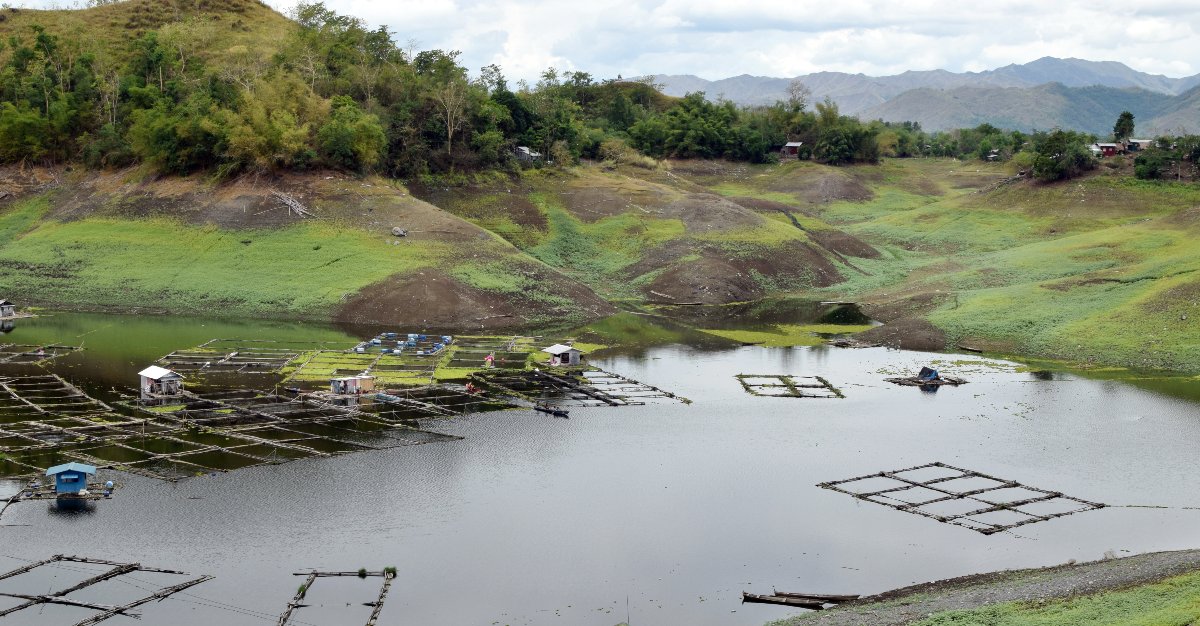 The Philippines recently declared a national dengue epidemic due to their ongoing outbreak. In 2019 alone, the country has confirmed over 600 deaths related to the virus.
Medical experts are urging the population to seek immediate medical attention if they are suffering from any of the key symptoms. Those can include a high fever, uncontrolled vomiting, abdominal pain, or dizziness.
Dengue fever may be a mild illness most of the time, but the cases seem to be much worse here. Not only have they seen an increase in cases, but in severity as well.
Francisco Duque, is the health secretary for the Philippines. According to the New York Times, Duque said, the, "declaration of an epidemic was needed so that local governments in badly hit places could use 'quick response funds' to fight the disease."
Why is This Dengue Epidemic so Dangerous?
While officials only recently declared an epidemic, dengue isn't new to the country. The Philippine government has been struggling to address the virus since it stopped using a vaccine called Dengvaxia in 2017.
The Philippines was actually the first Asian country to approve of the vaccine. It was then distributed to almost a million school children throughout the country. Unfortunately, the vaccine's manufacturer, Sanofi Pasteur, announced in 2017 that people who receive the vaccine and have no prior history of dengue infection could be at risk of developing a more severe case of dengue if they get sick after being vaccinated.
The country took action after several dozen children who had been a part of a government immunization campaign died. Manilla banned the sale, import and distribution of the Dengvaxia vaccine.
The Philippines is considering allowing the vaccine again, but it is not a cost effective solution to their current problem. At the moment the World Health Organization has strict recommendations for the vaccine. They only advise it for those between the ages of 9 and 45 years old and who have already had a dengue infection.
How Does Dengue Fever Spread?
According the CDC, dengue viruses spread through the bite of an infected mosquito.
Dengue is often not fatal, with only about one in four cases contracting it causing illness. Symptoms include nausea, vomiting, a rash, aches and pains such as muscle or joint pain. The most common symptom of all and source of its name is a high fever.
To further explain this, there are four kinds of dengue viruses, which means a person can be infected four times in their lifetime. While there are four known dengue viruses, or serotypes, there is no specific medication to treat the virus. Without any official treatment method, doctors have to act upon the present symptoms.
Most people who contract dengue have a mild form of the illness. After the infection, they will become immune to the serotype they had been exposed to. Although, those who get infected with a different serotype can go on to develop a severe hemorrhagic fever that causes about 25,000 deaths each year.
There are other vaccines in the works, but at the moment there is no defense against dengue. For a virus that infects, "an estimated 390 million people in more than 120 countries each year" with more than 25,000 of them resulting in death, that's a dangerous problem.
What Other Countries are in Danger of a Dengue Outbreak?
Up until 1970, only nine countries had recorded incidents of the disease. In 2019, dengue can be found across the globe in over 100 countries. The rise can be attributed to a "regional trend, driven by climate change and other factors." One major source of the spread appears to be "rapid and unplanned construction and ineffective sanitation practices."
The number of reported dengue cases tripled from 2017 to 2018 alone. To make matters worse, the Philippines isn't the only country facing a dangerous dengue outbreak at the moment.
Singapore has had 8,000 reported dengue cases this year alone. With months left in the years, that's already five times the number they had for all of 2018.
Bangladesh and Sri Lanka are reporting similar problems as well.
Bangladesh has reported over 13,000 cases this past July. They are also "seeing the highest number of dengue cases since 2000, when the country first started to keep records of the disease." Recent government figures have also shown over 200,000 cases of dengue in Sri Lanka over the first seven months of the year. While it's much less than the number in the Philippines, Sri Lanka's 47 dengue-related deaths are also significant.
These countries are not used to these staggering numbers. With little dengue experience, they are having trouble treating the thousands of people seeking care.
What are the Treatment Options for a Dengue Outbreak?
Without an approved vaccine to administer, countries must find other ways to combat the disease. They are currently forced to simply treat the ill and trying to catch those who have been infected before the dengue virus becomes more severe.
Francisco Duque is taking another step to try and slow down the virus. Duque is urging the public of the Philippines to help their country by destroying any found mosquito breeding site.
Sri Lanka, along with the National Dengue Control Unit, is taking a similar approach for their outbreak. They are launching several programs to eradicate mosquito breeding grounds in districts of the island country.
Dengue, or hemorrhagic fever, remains the world's most common mosquito-borne virus. Without any vaccine or official treatment, we are still stuck simply treating the outcome and try to reduce the number of those infected by getting rid of the source of the disease – mosquitoes.
Do you have any questions about dengue or other mosquito-borne diseases? Passport Health can help. Give us a call at or book an appointment online.
Did you know dengue was such a problem in the Philippines? How about the worsening situations in Sri Lanka and Bangladesh? Let us know in the comments, or via Facebook and Twitter.
Written for Passport Health by Brianna Malotke. Brianna is a freelance writer and costume designer located in Illinois. She's an avid coffee drinker and enjoys researching new topics for writing.