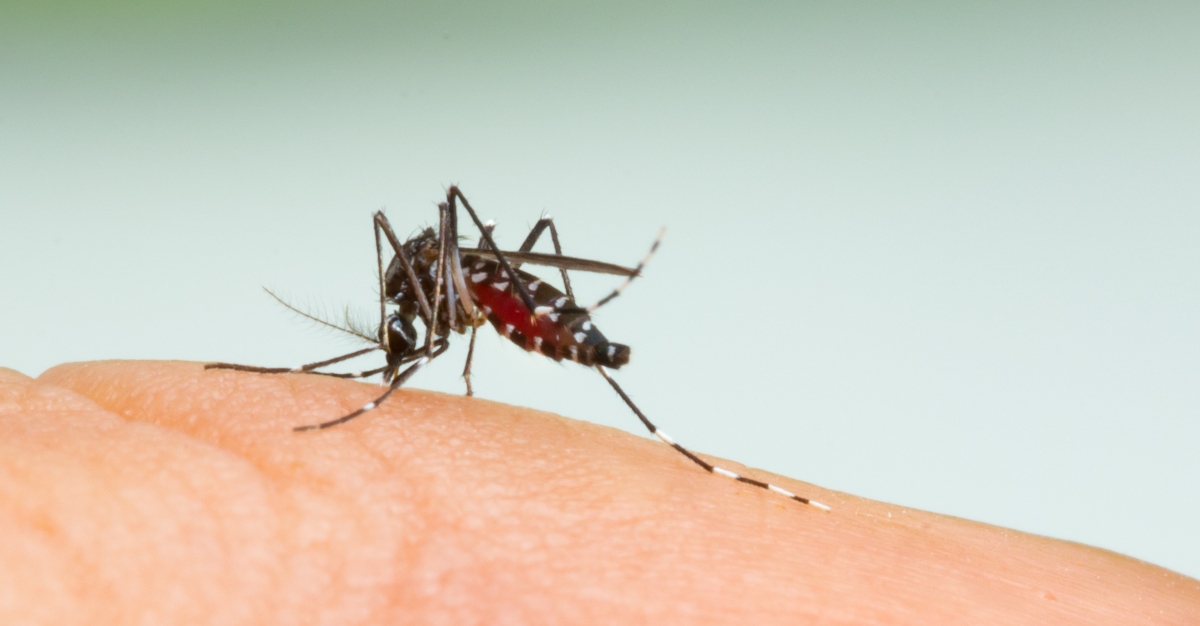 Increases of measles and hepatitis A have already made their way across the United States. While many mosquito-borne diseases like malaria and Zika aren't a problem in the U.S., it appears there's a different illness spreading.
Cities in Connecticut, Rhode Island, Michigan, Massachusetts and Florida, have reported cases of Eastern Equine Encephalitis (EEE), a sometimes-deadly mosquito-borne virus.
Five people across three states have already died from this virus in the U.S. this year. As a result, many states have warned locals to make precautions against the disease.
What is Eastern Equine Encephalitis?
EEE is a mosquito-borne virus that's initially found in birds and horses. The mosquitoes then have to transmit the virus from birds and horses to humans.
Two different forms of the virus can occur: systemic and encephalitis.
Systemic EEE usually only lasts for up to two weeks with symptoms such as chills, fever, joint and muscle pain. After the two weeks, there are no long-lasting symptoms or complications. Sometimes, there are no symptoms at all.
Although, the symptoms that stem from encephalitic EEE can be life threatening.
Encephalitic EEE involves swelling of the brain and is often deadly. This version of the disease can develop a few days after the onset of systemic EEE.
Symptoms usually include a fever, headache, vomiting, diarrhea, drowsiness, and even coma. Death can occur 2-10 days after symptoms start occurring.
About 33% of all cases of encephalitic EEE end in death. Those lucky enough to survive the disease often face a lifetime of affects including brain damage, seizures, and personality disorders.
This year's cases of EEE in the U.S. have resulted in three deaths, two of them occurring within a week of each other.
How Did the Increase in EEE Cases Begin?
It's not unheard of for cases of EEE to be reported in the United States, with around seven cases reported each year in Eastern states and the Gulf Coast.
But, 2019 has proven to be different, as the number of cases continues to climb.
This year alone, states like Michigan and Massachusetts have already met or surpassed that total. Case numbers could still rise, with September considered the peak season for EEE.
We've already seen how increased temperatures have helped with the rise of mosquito-borne diseases. Viruses like yellow fever and chikungunya have caused scares in new countries recently. As the climate gets warmer, mosquito-borne diseases appear to become more common.
How Can I Stay Free of EEE?
To help stop the spread of EEE, states are taking precautions such as spraying insecticides over high-risk areas.
There is no current vaccine to help prevent the disease. Because EEE is a mosquito-borne virus, the best way to prevent it is to prevent mosquito bites to begin with. Various steps can help keep the insects away.
Use insect repellant with DEET
Wear clothing that covers your skin while outside
Get rid of and avoid standing water
If you think that you have EEE or are experiencing symptoms, seek medical attention immediately.
Had you heard of Eastern Equine Encephalitis before these increased cases? Let us know in the comments, or via Facebook and Twitter.
Written for Passport Health by Kaitlyn Luckow. Kaitlyn is a freelance writer, photographer and English teacher in Milwaukee. She has a passion for capturing and writing other people's stories. You can find her at sayhellostory.com.