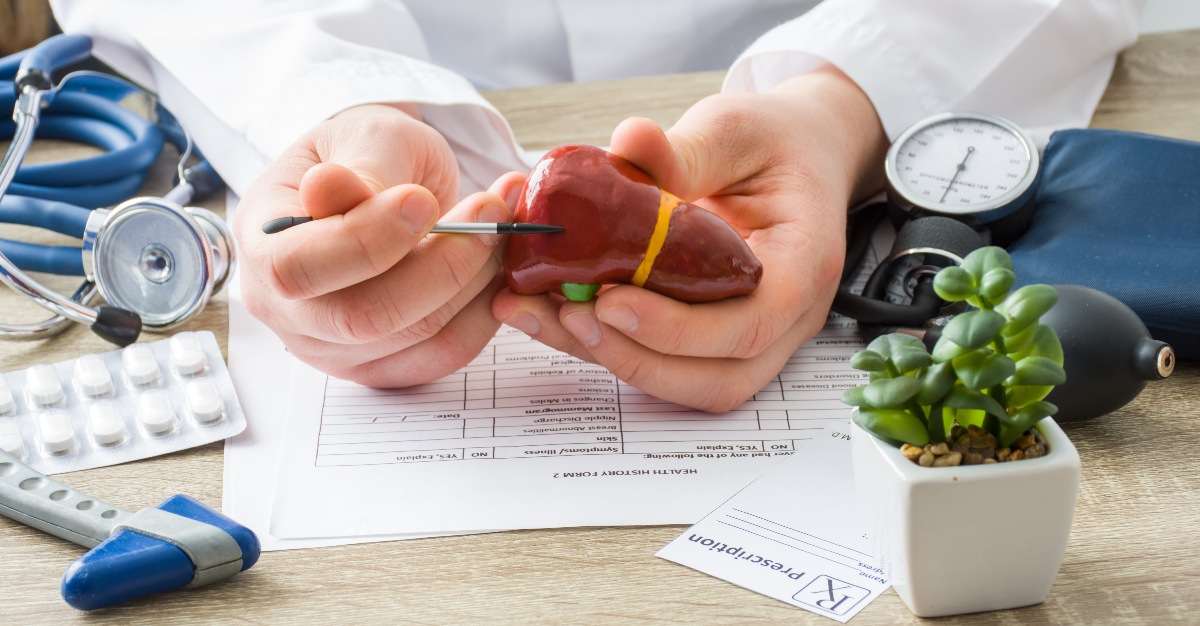 Due to the CDC's recent health alert for hepatitis A outbreaks, many people are wondering what makes the main types of hepatitis, A, B and C different.
Is one type more serious than another? Do they all present with the same symptoms? Can you catch each of them the same way? Are there any other notable factors which distinguish them?
Let's find out.
Severity
Depending on the type of hepatitis, infections can range from short-term to chronic. There are many variations in acuteness, though hepatitis A is generally less of a problem for patients to get over.
Hepatitis A
Typically, people who get hepatitis A will feel sick for several weeks. After that time, they will often recover quickly without lasting liver problems. While liver failure and death are possible, this is more common amongst patients older than 50 and those with other liver diseases already.
Hepatitis B
As the CDC shares, the likelihood that acute hepatitis B will develop depends on the age of the person infected. Approximately 90% of infected infants will develop chronic infection. Roughly 25-50% of children infected between ages one and five will develop chronic hepatitis. Only about 5% of infected adults will develop chronic hepatitis B infection.
Hepatitis C
Out of every 100 people infected with hepatitis C, 75-85 will develop chronic infection. Over time, 10-20 of those infected will develop cirrhosis. Of 100 people who have hepatitis C and cirrhosis, each year 3-6 will develop liver failure and 1-5 will develop liver cancer. Death is possible as a result of the many problems associated with hepatitis C infection.
Symptoms
The three main types of hepatitis share many common symptoms. Those include fever, fatigue, nausea, loss of appetite, jaundice, dark urine, vomiting and more. Although, the likelihood of symptoms varies greatly between hepatitis A, B and C.
Hepatitis A
Older children and adults typically do have symptoms for hepatitis A. If symptoms develop, they can quickly appear, usually around four weeks after exposure. Symptoms usually last less than two months, although 10-15% of patients can have symptoms for up to six months.
Hepatitis B
Only 30-50% of those age five years and older will have symptoms from acute hepatitis B infection. Typically, if signs do show they will begin about 90 days after exposure.
Hepatitis C
Most people infected with hepatitis C will either not display symptoms or will have very mild symptoms. If they do show, signs will begin 2-12 weeks after exposure.
Transmission
Anyone can get hepatitis, but each type of hepatitis has a wide range of groups at particular risk. Travelers, drug users, hospital workers and infants are among the many at a heightened risk of the diseases. Hepatitis types can spread in many different ways.
Hepatitis A
The hepatitis A virus is found in the feces of infected persons. The illness typically spreads through close contact or by the accidental ingestion of contaminated food or water.
Hepatitis B
The hepatitis B virus is found in blood and certain bodily fluids. The illness is typically spread through sharing needles with an infected person, having unprotected sexual contact with an infected person or from an infected mother to her baby during birth.
Hepatitis C
The hepatitis C virus is also found in blood and certain bodily fluids. As with hepatitis B, hepatitis C is commonly spread through sharing needles with an infected person or from an infected mother to her baby during birth. It is possible but not common to transmit hepatitis C during sexual contact.
Prevention
Extremely effective vaccinations are available for hepatitis A and hepatitis B. That includes Twinrix, a combination vaccine for both hepatitis A and B. There is currently no vaccination for hepatitis C.
Hepatitis A
Hepatitis A vaccination gives recipients about 95% protection with the first shot and nearly 100% thanks to the booster.
Hepatitis B
The hepatitis B vaccination gives more than 90% protection against the virus.
Hepatitis C
A vaccine for hepatitis C is reportedly under development.
Treatment
After testing to confirm infection and determine the type of hepatitis, general treatments such as rest, adequate nutrition and fluids will likely be prescribed. Although, other steps may also be recommended depending on the specific infection and severity.
Hepatitis A
Unvaccinated patients who were recently exposed to hepatitis A should get the hepatitis A vaccine or a shot of immune globulin to prevent severe illness. Medical care in a hospital may be required.
Hepatitis B
No medication is available to treat acute hepatitis B, but several medicines may offer treatment of chronic infection for certain cases. Patients should be monitored by an experienced health care professional. The doctor will typically suggest avoiding alcohol and some medications and supplements due to their potentially damaging effect on the liver.
Hepatitis C
While there is no recommended treatment for acute hepatitis C infection, several medications are available to treat chronic hepatitis C. The current treatment is typically 8-12 weeks of pills and will cure over 90% of people. Patients should avoid alcohol and likely certain medications so as not to further damage their liver. Those with chronic hepatitis C should seek the advice of a healthcare professional and receive vaccinations for hepatitis A and B.
Statistics
Unfortunately, because many people infected with hepatitis may not present with symptoms and do not realize they are sick, they will not see a doctor who can diagnose and report the illness. Thus, case number statistics for hepatitis B and C in particular are generally considered too low to be truly accurate. Approximations are then used to estimate the full number of annual cases.
Hepatitis A
In the midst of the recent outbreaks, there were an estimated 6,700 cases of hepatitis A in the U.S. Since 2016 over 25,000 cases have been reported throughout the country.
Hepatitis B
The CDC received reports for 3,407 cases of acute hepatitis B in 2017, though they estimate the actual number of acute cases that year was closer to 22,100. It is believed that 862,000 people have chronic hepatitis B in the United States, while roughly 257 million people have chronic hepatitis B worldwide.
Hepatitis C
In 2017, a total of 3,186 cases of acute hepatitis C were reported to the CDC, though they estimate the actual number of acute cases that year was closer to 44,300. In 2016, it was estimated that there were about 2.4 million people living with hepatitis C in the U.S.
Educating yourself on diseases can help you feel more confident and prepared, especially in the case of events like the current U.S. hepatitis A outbreaks. Though each type of hepatitis presents many unique factors, we hope this comparison has broken down the key similarities and differences so you may possess a thorough understanding moving forward.
Do you have any other questions about hepatitis? Are you worried about the risks of hepatitis when traveling to a foreign country? Passport Health can help. Give us a call at or book an appointment online and speak to a travel health nurse.
Did you know the differences between hepatitis A, B and C? Was this comprehensive guide helpful? Let us know in the comments below, or via Facebook and Twitter.
Written for Passport Health by Katherine Meikle. Katherine is a research writer and proud first-generation British-American living in Florida, where she was born and raised. She has a passion for travel and a love of writing, which go hand-in-hand.